At this time of year, many of us find ourselves daydreaming about a holiday in the sun. There's another way to get through the winter months, though: embrace them. Escape for a short holiday without having to go long haul by exploring the winter wonderland that many European cities offer, not least Paris.
It's more affordable in winter, for starters; hotels offer their lowest room rates, and many museums offer free entry on the first Sunday of the month in the low season. It's the time of year when "Paris is for Parisians", and it's a blessed relief not to deal with crowds everywhere you go. Below are some suggestions on how to make the most of a mid-winter stay, along with some hotel recommendations. We've highlighted three below that will place you close to the action.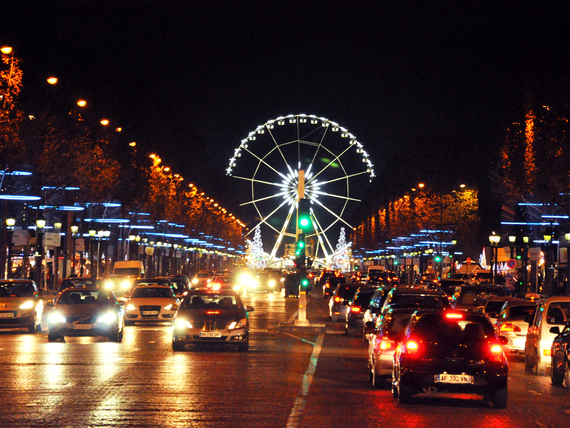 1. The City of Lights
The greyness of winter vanishes as soon as it gets dark, as the City of Paris illuminates around 125 streets throughout the city, and from late November to early January over 200 trees on the Champs Élysées are festooned with lights stretching from the Place de l'Étoile and the Arc de Triomphe to the Place de la Concorde. Walk down the avenue, admiring the lights as they change colour in turn, and end up at the large Christmas market, which has little chalets selling handmade gifts and specialties from all over France. The department stores on Boulevard Haussmann, Printemps and Galeries Lafayette, are also lit up spectacularly, and have incredible window displays and indoor decorations.
2. The January Sales
London is famed for its January sales, but the Paris sales aren't exactly shabby. The winter sales last five weeks (from January 8 to February 11 in general this year) and include small boutiques as well as the larger department stores. It's a great time to get a designer item at a good price and again, there are far less crowds than during the June/July sales.
3. Ice-skating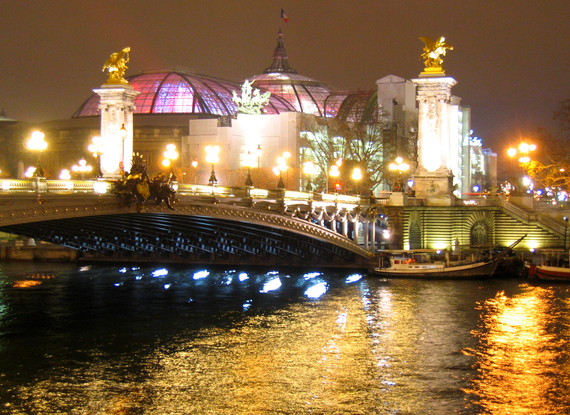 © Citevia
The main space of the Grand Palais exhibition complex (above), with its Beaux-Arts iron, steel and glass barrel-vaulted roof, has been transformed into France's largest and most impressive rink, the Grand Palais des Glaces, running from December 13 to January 6. There's a special area for children and novices, and it's open until 2am on Thursdays, Fridays and Saturdays, with DJs playing dance music.
The most well-known ice-skating rink in Paris is outside the Hotel de Ville and runs from December 21 to March 17. It especially comes to life after dark - again, the lights! It's the perfect way to get some exercise, young or old.
Another, the Patinoire des Cinq Continents (or "The Five Continents"), is located right in the Christmas market on the Champs Élysées; a 60 metre long winding path leads you past over 300 animated animals and there's a special track for speed skaters. It runs from November 15 to January 5 this year.
Where to stay: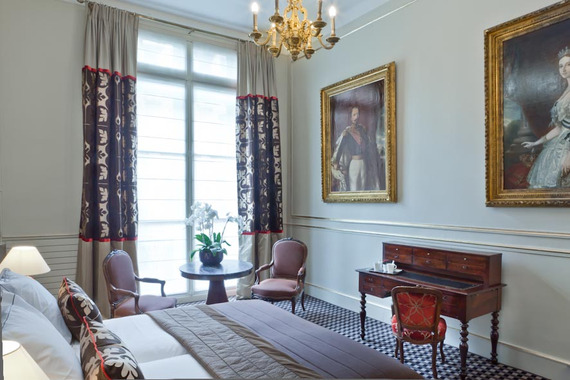 Hotel Mansart
Some rooms at the Hotel Mansart overlook the elegant Place Vendôme, which is lit up spectacularly in winter. You're located right behind the Ritz and a ten minute walk from the department stores on Boulevard Hausmann, as well as being close to the Jardin des Tuileries and the Louvre. Most of the rooms are spacious by Paris standards and are decorated in elegant, soothing neutrals. Breakfast includes bacon, eggs and sausages as well as fruit and cereals, perfect for filling up before hitting the wintry streets. Double room start at €145.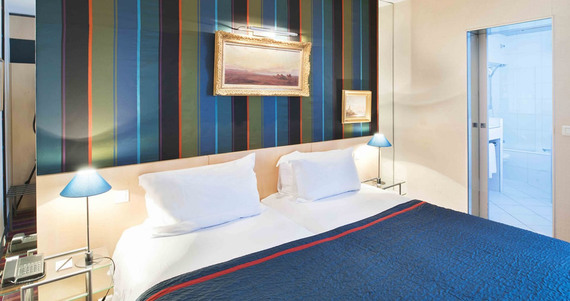 Hotel Cambon
The Tuileries Gardens are only 50 metres from the Hotel Cambon; perfect for a brisk walk after a heavy lunch (and even more magical if it is snowing while you visit). You're in the heart of a great shopping district, too - the very first Chanel boutique to open is on Rue Cambon. A couple of metro stops or a short taxi ride will get you to ice-skating at the Grand Palais. This hotel bills itself as an "art hotel", and the hotel has an extensive collection of sculptures and paintings on display, and rooms decorated in bright cheerful colours. Doubles start at €390.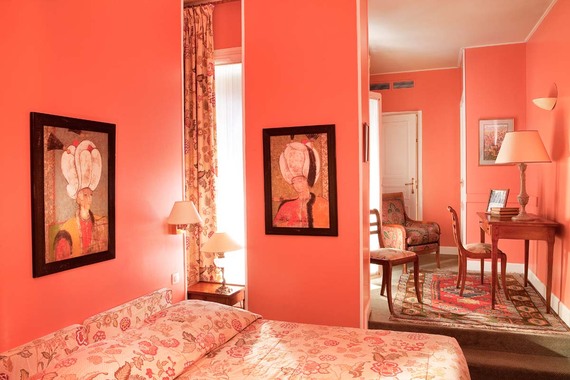 The Relais du Louvre
The ice-skating at the Hotel de Ville is a 15-minute walk away from the Relais du Louvre and as the name suggests it's really close to the Louvre (very convenient if you wish to beat the crowds and visit very early or a couple of hours before it closes). This small, elegant hotel is owner-managed; many rooms have flower prints on the bedspreads and curtains (some have flowery wallpaper) and exposed beams. Some look out onto the Louvre and a church, and others an indoor patio. Doubles from €155.