Valentine's Day falls on a Saturday this year, and what better way to spend it than on a weekend in the most romantic city of them all, Paris? We've listed six of the best ways to make the most of your trip below.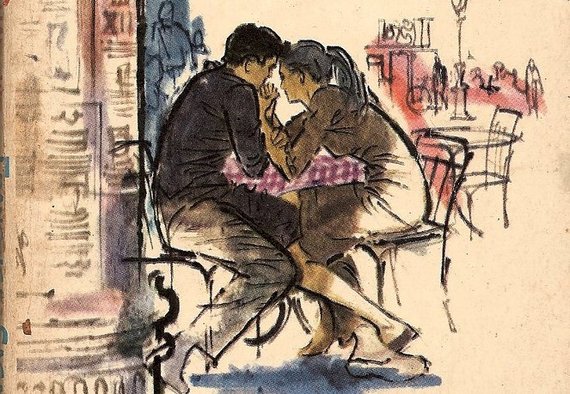 1. Perfect the art of flânerie
The flâneur dates from the 19th century and denotes a certain type of gentleman who strolls around the city aimlessly, although he finds much to enrich him: the writer Honoré de Balzac described this pastime as "gastronomy of the eye". Indeed there's no better way to get the feel of Paris than by exploring it on foot at a leisurely pace, hand in hand, uncovering hidden delights along the way. Or alternatively, relax in a pavement café and watch the world go past you.
A perfect walk for lovers would be a circuit of Luxembourg Gardens; this is only about a mile in total so not too daunting if it's cold, and you'll be following in the footsteps of other famous couples, such as Napoleon and Josephine and Jean-Paul Sartre and Simone de Beauvoir.
2. Stay in a charming neighbourhood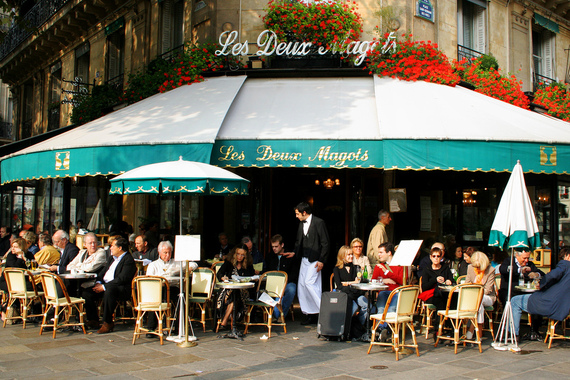 You can find a romantic hotel in every arrondissement, but Montmartre, with it's village-like maze of narrow streets, is located on a hill in the north of Paris so has great views of the city, especially from the steps of the Sacre-Coeur. Think of the movie Amélie for a general idea, as many scenes were filmed here.
For a more central location the Marais, on the Right Bank, is a good bet. This historic quartier has quirky narrow medieval streets and is also the trendy epicenter of the city, with hip restaurants, cafés, galleries and boutiques seemingly on every corner.
St Germain-des-Pres, once the bohemian Left Bank haunt of intellectuals, writers, artists, film-makers and actors, nowadays attracts an extremely well-heeled crowd, drawn here by upmarket boutiques, fine dining restaurants and legendary pavement cafés such as Café de Flore and Les Deux Magots (above). This is a good choice if you want to stay in an elegant shopping district.
3. Enjoy many romantic meals a deux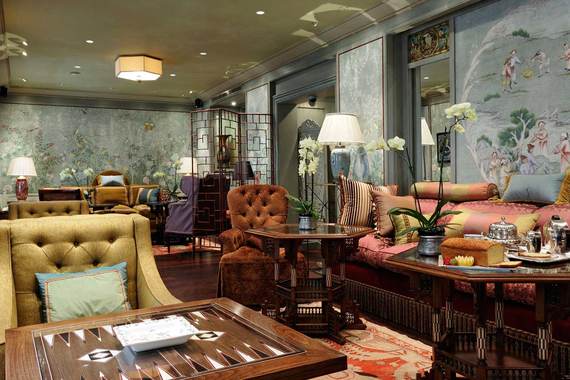 You're in a city famed for its cuisine, so you don't have to start, or end, with just dinner. A lingering, lazy lunch can feel decadent and indulgent, plus you won't be competing with hordes of other couples for evening reservations.
It may be thought of as a solely English tradition, but many of the fancy hotels in Paris have an afternoon tea. Surprise your partner with Hotel Daniel's "Traditional French tea", served in their exquisite chinoiserie-styled dining room (above). Choose from homemade pastries, macaroons, finger sandwiches and even scones and clotted cream, along with exotic teas or a glass of champagne.
For dinner, try a traditional French brasserie; the better ones serve excellent classic dishes in a grand, authentically Parisian atmosphere. Book a table for two at Bofinger, a Belle Époque bistro with a show-stopping glass domed ceiling. Oysters, fruits de Mer and foie gras are all executed perfectly.
End your evening off with a nightcap - the Hemingway Bar at the Ritz would make for a memorable, if expensive, end to the night.
4. Indulge in some of the best chocolate in the world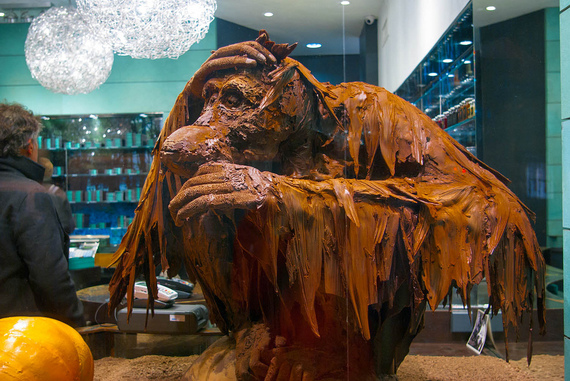 © Juanfran
Not only is Patrick Roger one of Paris's finest chocolatiers, but the man himself has a wild streak of creativity; he's known as the "Rodin of chocolate" due to his ever-revolving, larger-than-life chocolate sculptures on display in his stores (above). Make sure you stop by to see what he has in store for Valentine's Day.
La Maison du Chocolate began in Paris in 1977 and is now known worldwide; founder Robert Linxe has been described as "the sorcerer of ganache". The shop holds regular tasting sessions, in English if you book in advance - what better activity for Valentine's Day?
5. Visit a perfumier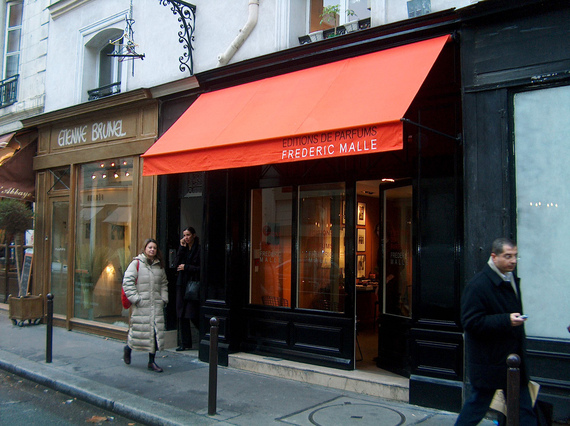 The perfect gift for Valentine's Day is perfume, and a great place to visit is Editions du Parfums Frederic Malle. Master perfumier Frédéric Malle approached some of the top noses in France and offered them the opportunity to create their own fragrances, without any restriction as to ingredients, audience or cost. The result is a collection of 21 unique and adventurous perfumes, some for women, some for men and some regarded as unisex. There are stockists around the world, but nothing beats visiting in person, where the knowledgeable staff will help you find your signature scent.
6. Tour Paris in a vintage convertible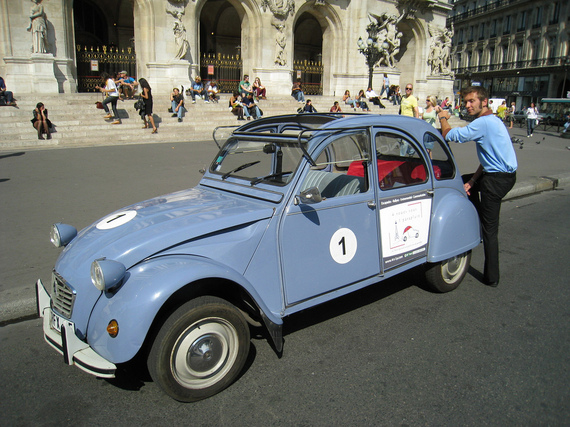 Impress your partner by arranging a sightseeing tour with a twist: a chauffeur who speaks your language and looks the part of a quintessential Frenchman will take you around the city in a vintage convertible Citroen CV2. The drivers have an encylopaedic knowledge of Paris and can show you the hidden spots in the city, as well as take you to landmarks such as the Eiffel Tower for lunch or for a spin down the Champs-Elysees.
Brief your driver in advance to take you somewhere romantic and off the beaten track for extra bonus points - perfect for if you're planning a proposal...