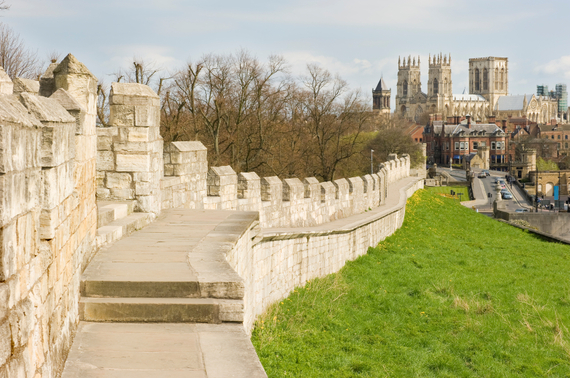 ©Thinkstock
If you're after a trip away where you can enjoy beautiful surroundings in a city steeped in fascinating history - then head to York.
The city offers every urban amenity possible but retains the feeling of being in a market town.
York offers eclectic tea rooms, unconventional shopping, individual art galleries, homely pubs, restaurants to suit your taste and budget, friendly hotels, wide-ranging sports facilities - and is easily accessible by train, coach or plane.
A survey earlier this year by YouGov found York as the top mini-break destination for 2015 - so here's the Good Hotel Guide's top five things to do when visiting the compact city.
1. York City Walls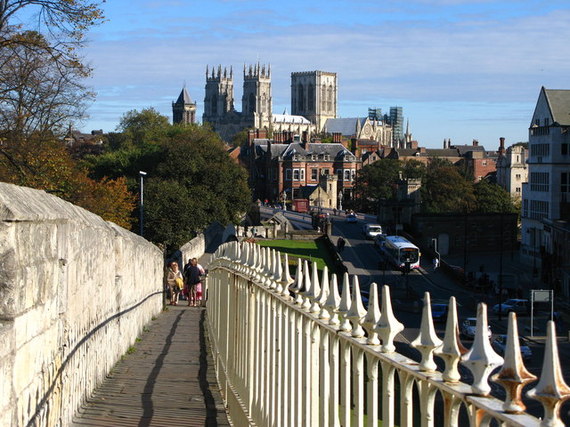 Start your stay in York by exploring the city's walls, which encircle the whole city - and you can walk along. This is a great way to see the city and get a feel for its long history - and work off a few calories before indulging in afternoon tea.
York has more miles of intact wall than any other city in England. Some parts of the original wall put up by the Romans in 71 AD still remain, but most of the walls date from the 12th-14th century, with some reconstruction carried out in the 19th century and later.
Strolling along the walls full circle will take about two hours or there are organised walks you can join to learn more about their past. It's a good idea to check your footwear is up to it and have a look at the weather forecast before you leave your hotel - the wall-top paths can be slippery to manage in snow or heavy rain!
2. The Shambles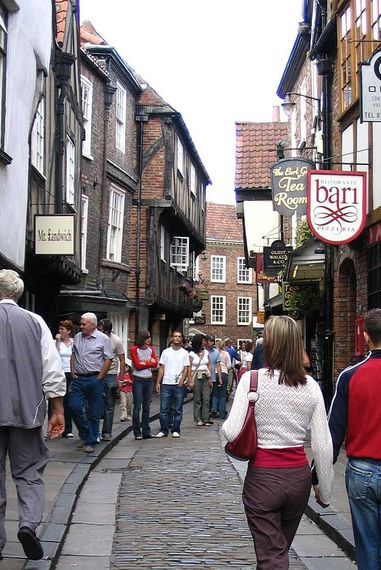 The Shambles is anything but a shambles! It's one of the best-preserved medieval shopping streets in Europe, filled with individual shops, welcoming cafes and quirky boutiques in beautiful buildings.
The street is full of historic atmosphere. Shambles used to mean a meat market and the street was once lined with butcher's shops which sold cuts of meat from their open windows, it was made narrow to keep the wares out of direct sunlight.
The unique beauty of The Shambles has been recognised and it was awarded the title of the most picturesque street in Britain in the Google Street View Awards.
Head down one of the five snickelways - a small alley - to see the rest of the lively city. York really does have fabulous shops with many independent retailers where you can browse to your heart's content.
3. York Minster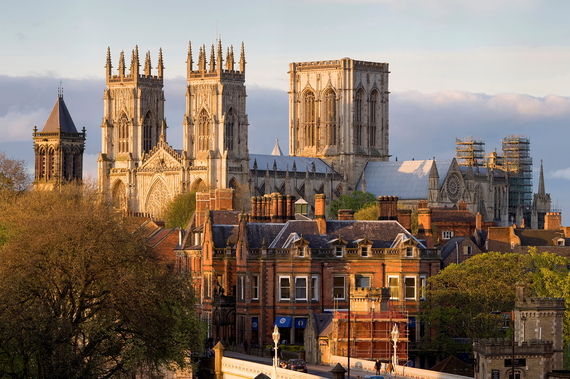 Take a 2,000-year journey back in time with a visit to York Minster, the cathedral of York, and one of the greatest cathedrals in the world. Gothic in style, the present building dates back to 1230 and has large, intricate medieval stained glass windows.
But a visit is anything but stuffy with the chance to explore dynamic, interactive underground chambers and follow in the footsteps of Roman soldiers, see art close-up and find out more about the history of the city.
And, if you've not walked enough, climb the 275 steps up the Central Tower leading you to the highest point in the city - with the best views!
4. National Railway Museum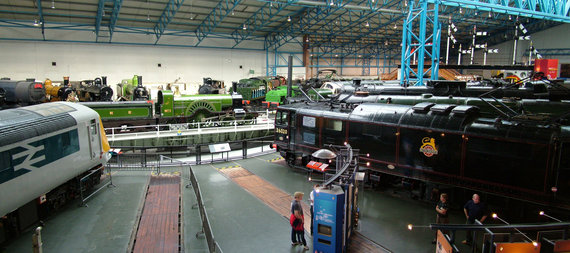 This award-winning museum isn't just for trainspotters. It's a fascinating place which tells the story of rail transport in Britain and what affect that had on communities.
There are more than 100 locomotives on show and more than 1,000,000 objects from over 300 years of railway history. The museum has trails and interactive fun for children, the poshest royal carriages to take a gander at and you can dine in the Countess of York, an opulent restored railway carriage.
What's more, entry to the museum is free.
5. York Castle Museum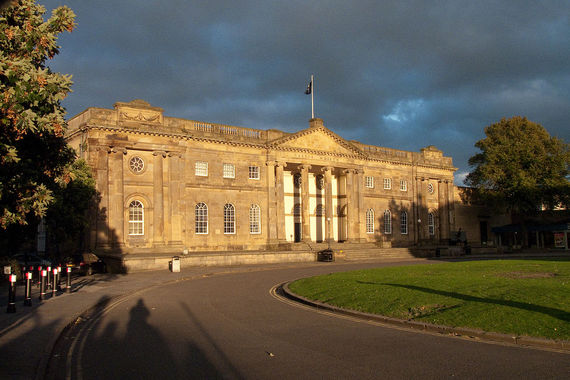 You might think that you've had enough history by now - but don't leave York without visiting the York Castle Museum, housed in former prison buildings on the site of the castle.
The museum has a world-famous recreated Victorian street, called Kirkgate, where you can see what life was like for rich and poor. You can see a Victorian schoolroom, police cell, Hansom cab and cobbled street surface plus costumed guides will tell you about the varied shops - taxidermists, saddlers, gunsmiths, all based on real-life businesses in York at that time. A new alleyway off Kirkgate, called Rowntree Snicket, aims to portray the poverty of Victorian York.
As well as this, there are other exhibitions including the First World War, the 60s and prison life. For the young and young at heart there's a new collection of children's toys. Bikes, bath toys, computer games, Lego and original hand-made dolls are among the toys on show from the past 150 years.