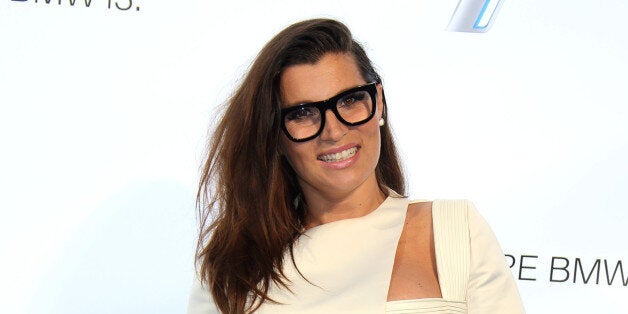 Having had my first son 10 months ago, I became suddenly aware of how little support there is available to new mums and keeping up their self-esteem. Whilst there is plenty of style advice around for expectant mums, and maternity fashion in most high street shops, once the baby is born, there is not much in the way of mum support on what to wear to help feel 'you', keep your confidence up and stay practical. Whilst it is true that the new baby is the most important thing in your life, it is also important to retain a little bit of your old self. Yes, you are entering a new phase in your life, as a parent, but that doesn't mean you have to give up being you.
I found that after my son was born, I was suddenly stuck with a completely impractical wardrobe - full of clothes that didn't suit my new body shape, or were impractical for baby. These feelings are echoed by recent research, which found that 87% of new mums feel that their once stylish collection is now redundant - with most suffering baby wardrobe envy!.
What is more shocking about these stats is that one in four new mums feel they don't have any clothes suitable for breastfeeding. This is why I've pulled together Pram Glam, a guide to dressing post pregnancy. The guide is full of handy tips on how to dress for every occasion post birth. Here are my top three!
The denim shirt dress should be a staple in any new mum's wardrobe. It can feel overwhelming having lots of guests visit when you're sleep deprived and not quite feeling yourself, and this is the perfect quick fix to throw on at a moment's notice and still look great. As well as looking fabulous, a shirt dress is front opening, so perfect for breast feeding, and has the added bonus of being really comfy.
Don't dread the thought of dressing up and going out - the trapeze dress has a slightly triangular shape and structure, giving you plenty of room whilst offering a deceptive and flattering look. This is the perfect dress for any formal occasion, when you have left your little one with an unsuspecting family member...
The Crossover Top with Patterned Trousers
A crossover top is incredibly chic but also brilliant for breastfeeding - what's more it offers an alternative to shirts, which are the normal go-to in the first few months. Maternity jeans can also get a bit monotonous after 10 months; so pair this with patterned trousers, which look great with converse or ballet flats, and will give you a whole glam new look.