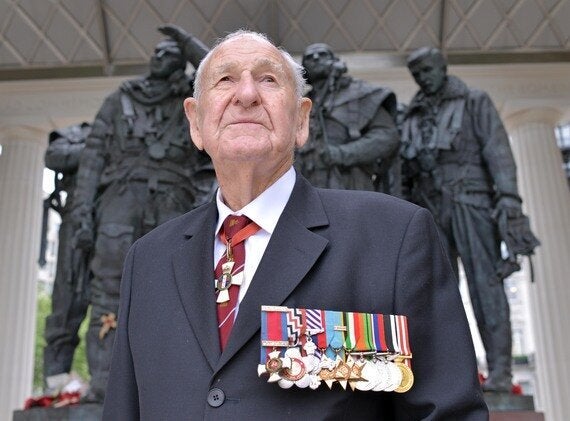 In an incredible act of generosity the last surviving Dambuster pilot, Squadron Leader Les Munro, has decided to auction his medals in tribute to the comrades he lost during the Second World War.
Les' generosity is inspiring. His selfless donation could raise in excess of £50,000 for the upkeep of the Bomber Command Memorial in London's Green Park. For Les, his sacrifice is nothing compared to the ultimate sacrifice made by 1,679 fellow New Zealanders who are commemorated by the memorial. The memorial was unveiled in 2012 following a fundraising campaign by the Bomber Command Association to create a lasting tribute to the 55,573 members of Bomber Command who lost their lives in the Second World War.
The donation of his log books and medals, hard won for gallantry and service, is Les' way of paying tribute to the comrades he believes should have been remembered with a permanent tribute long ago.
As a former RAF Airman who also lost comrades during battle, I understand that to Les it is not the medals which are important but the act of remembrance of all those who lost their lives. It is important to recognise Les' incredible pledge as the gesture it was meant to be: a generous donation.
We once again find ourselves in the debt of this great man. Firstly for the sacrifices he and his comrades made during the Second World War and secondly, today, as he donates his medals to ensure many more generations will go on to remember that sacrifice.
As a mark of respect and appreciation to Les, the RAF Benevolent Fund has set up a gratitude book for people to leave messages. This will be presented to Les following the auction on March 25. To leave your message click here http://www.rafbf.org/les
The auction takes place on March 25 at Dix Noonan Webb Auction house
Related