Friendly Fires, Totally Enormous Extinct Dinosaurs, Frankie Knuckles, SBTRKT... These were the 2011 headliners on the Rizlab stage at Bestival and are certainly a tough line up to follow. So after a controversial no show at a popular London club night recently, I wonder if DOOM can keep this bar just as high?
On the Friday, for those of you who can't wait for your favourite Marvel-inspired rapper's new production then you might enjoy the chance to join DOOM on stage. I don't mean through a free for all stage invasion, but with the use of facial recognition technology that projects DOOM's infamous mask onto members of the crowd, creating an "Army of DOOM" on screen behind him.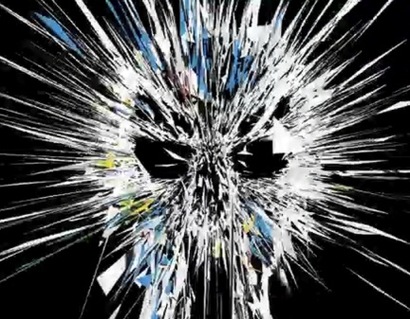 Sounds like a pretty cool idea, and for those of us who get rather hot under the collar when digging up the dancefloor (but enjoy a bit of costume theatrics) this saves on the facial sweatage you'd usually experience under a metal mask.
Weirdcore came up with this 'Maskifier' effect, by combining custom-built AV effects and hacked Xbox Kinect programmes. So is this the next step in live performances... allowing the audience to feel a bigger part of the show? In the same way I suppose Secret Cinema achieved this with it's interactive pop-up film events which has obviously had a great seal of approval from the public. But taking a look at the teaser video, it does remind me of those cheesy old Talk Talk idents between The X Factor ad breaks.
To be fair I am watching this on a laptop rather than in a buzzing field so context could be everything, so I should give it a chance and head down to the Rizlab stage this Friday and give it a proper assessment. And if you are attending Besti then maybe you can tell me what you think to!
The added incentive comes by the fact that it is the debut performance of the collaboration between DOOM and Jneiro Jarel, aptly titled JJ DOOM. They released their first album "Keys to the Kuff" back in August so it's nice to know I'll be attending their first performance.
Well, if DOOM shows that is...