The 5 Misfits by Beatrice Alemagna (Frances Lincoln, August)
The 5 Misfits each have a physical or personality flaw, and their self-esteem is low. But when 'The Perfect One' arrives and announces how useless they all are, each of The Misfits realise that their flaw is actually a unique, special quality. A beautiful idea, exquisitely illustrated.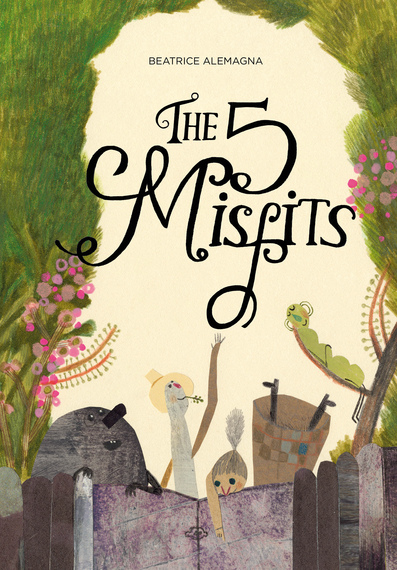 A Forest by Marc Martin (Templar, June)
Strikingly illustrated, this tale of deforestation exudes a magical quality when read aloud, even to little ones who might not understand the story's full implications.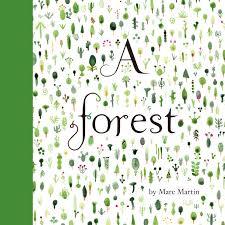 Max by Marc Martin (Templar, July)
Also by Marc Martin comes this tale of friendship and urbanisation. As with The Forest (and as in all the best picture books) the pictures tell half the story, and Marc Martin is clearly a talent to watch.
Max The Brave by Ed Vere (Puffin, June)
Another Max but this time a kitten who wants to find a mouse to chase. Only Max doesn't know what a mouse looks like. Cue a hilarious encounter with a monster. Charming and funny.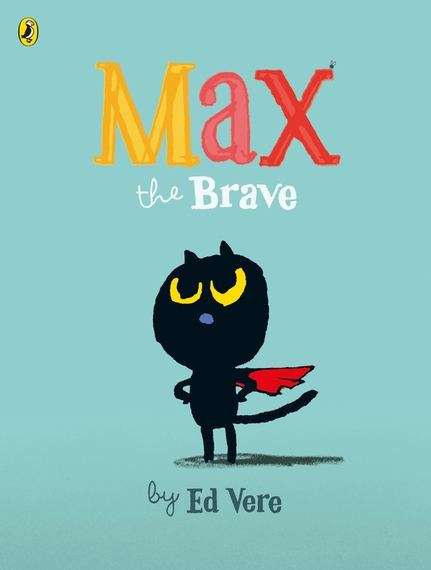 How to Catch a Mouse by Philippa Leathers (Walker Books, May)
Another cat-and-mouse book, only in this book, Clemmie the cat does know what a mouse looks like. Only the mouse in her house cleverly adopts a series of increasingly absurd disguises to escape being caught. A visual treat, it has my two and a half year old in stitches every time.
Black Cat, White Cat by Silvia Borando (Walker Books, June)
Walker is bringing out two brilliant Mimibombo books this season, both beautifully illustrated, cleverly conceived stories. In this tale, two cats introduce one another to day and night respectively. And then fall in love. Simple, effective and beautiful.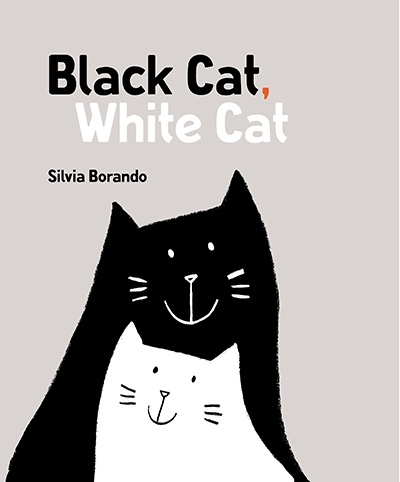 The White Book by Silvia Borando, Elisabetta Pica, Lorenzo Clerici (Walker, June)
The second Minibombo book is a story with no words. Rather like a modern, pictographic version of the classic children's book Dear Zoo, a little boy paints a series of animals on the wall until the perfect pet appears. Beautiful colours and brilliant for kids' imaginations.
Follow Me! by Ellie Sandall (Hodder, May)
Lyrically written, Follow Me has a mesmeric quality that leaves you wanting to enjoy multiple consecutive readings. A real gem.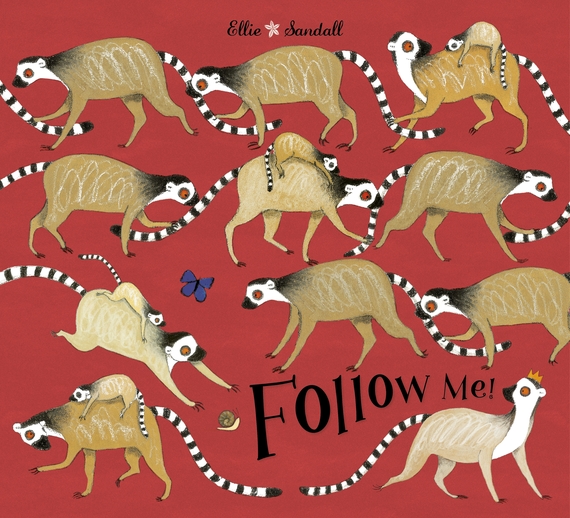 Poppy Pickle by Emma Yarlett (Templar, May)
Poppy Pickle's imagination tends to get her into trouble with her parents. But no more so than when her imaginations begin to come to life. There's bags of humour both in the words and the illustrations for little ones to revel in here.
The Cloudspotter by Tom McLaughlin (Bloomsbury, June)
A touching tale of isolation and friendship, there's also much fun to be had in spotting the pictures in the clouds throughout this sensitively illustrated book.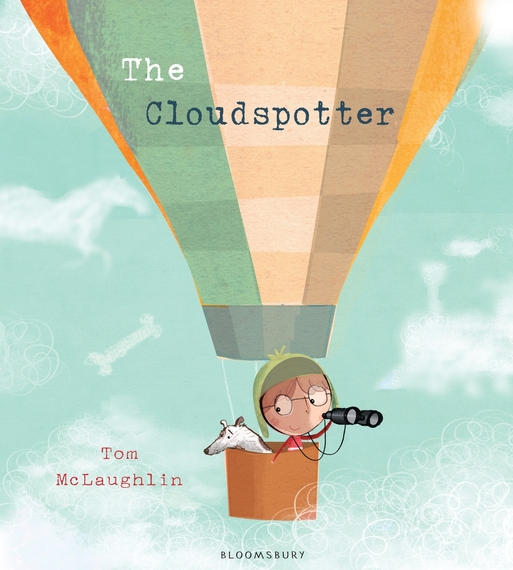 There's a Bear on My Chair by Ross Collins (Nosy Crow, June)
A polar bear is sitting in mouse's chair and nothing can move him. An entertaining story about little people's frustrations - and how, if they're smart, they can overcome them.
Where, Oh Where, is Rosie's Chick? by Pat Hutchins (Hodder, May)
If, like me, you grew up reading Rosie's Walk, you'll be as excited as I was about Pat Hutchins' follow-up nearly fifty years later. And it doesn't disappoint. A charming, sweet and funny book about a hen who's lost her chick.
Alfie Outdoors by Shirley Hughes (The Bodley Head, July)
Shirley Hughes is one of the great all-time children's author-illustrators and it's both remarkable and an absolute treat that she's produced another Alfie book at the age of 87. Alfie Outdoors is another classic and should be an immediate addition to every child's library.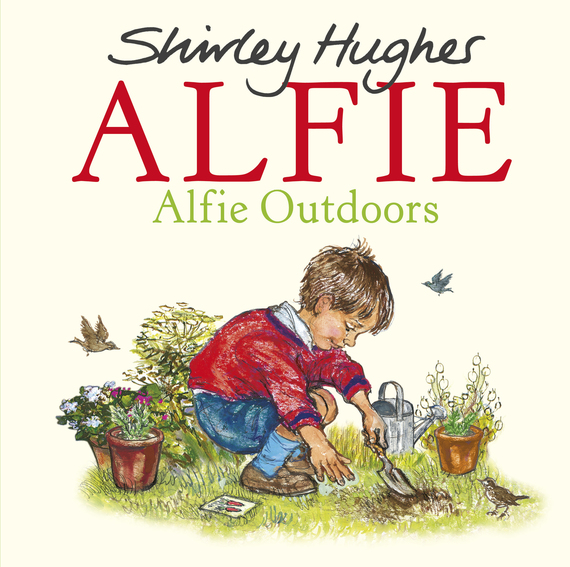 Miss Hazeltine's Home for Shy and Fearful Catsby Alicia Potter and Birgitta Sif (Walker, May)
Utterly charming, this tale of a group of cats who overcome their fears in order to save Miss Hazeltine is life-affirming, with beautifully characterful illustrations from Birgitta Sif.
Ten Little Dinosaurs by Mike Brownlow and Simon Rickerty (Orchard Books, May)
There are three things I love about this book: the easy rhymes for children to join in with; the bright, bold, primary coloured illustrations; and the simplest detail of putting the actual number on the page as we count down the story. Brilliant to help teach children recognise numbers.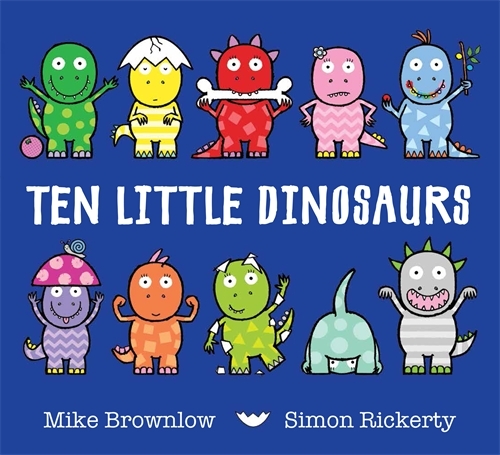 Digby Dog Saves the Day by Tor Freeman (Macmillan, June)
This is our first Digby Dog story but it won't be our last. My little one loves spotting all the details on each page - a clever and inventive way to help develop children's observation skills.
Cheer Up Your Teddy Bear, Emily Brown!by Cressida Cowell and Neal Layton (Hodder, June)
The Emily Brown books are undoubtedly true modern classics and they're all currently being reissued by Hodder in lovely new editions. This story, about a miserable and lonely bear, is both clever, moving, charming and funny. And it has a great song in it. An absolute joy to read.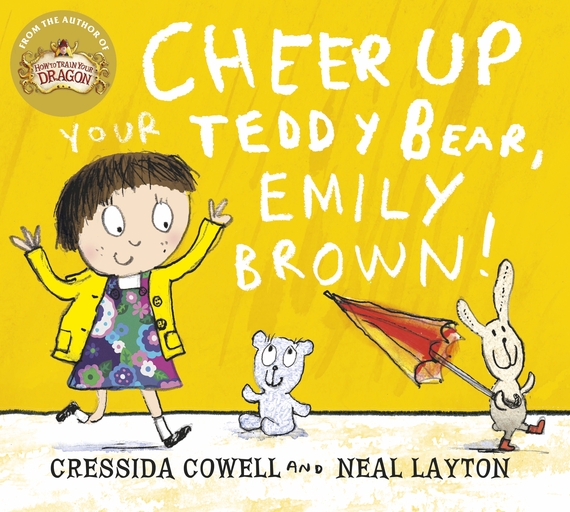 The Complete Alice by Lewis Carroll and Sir John Tenniel with foreword by Philip Pullman (Macmillan, June)
In this year celebrating the 150th anniversary of the first publication of Lewis Carroll's Alice's Adventures in Wonderland, many editions, tie-ins and critical reappraisals are being published. But for children, this stunningly produced hardback containing all the Alice stories is the one essential edition to own.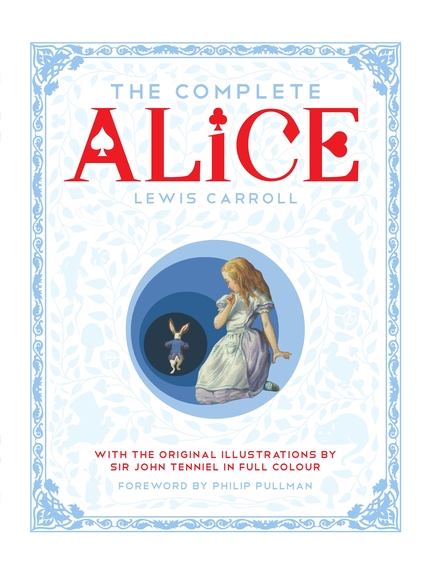 Grandad's Island by Benji Davies (Simon and Schuster, July)
I've already waxed lyrical about this book in my Spring Picks, but now it's imminently to be published, it's worthy of another mention. It's a beautiful, heart-breaking book that will undoubtedly be one of the highlights of the year.