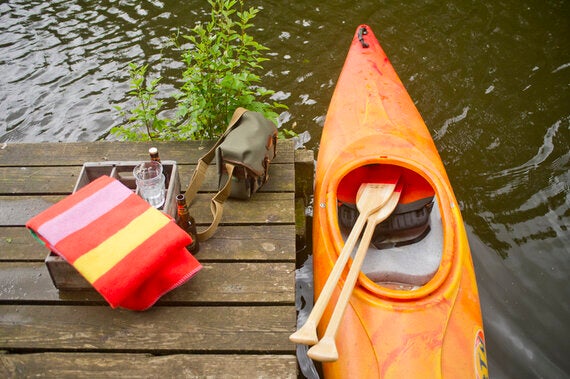 In September, Cerys Matthews co-curates The Good Life Festival with Charlie and Caroline Gladstone, founders of home ware store, Pedlars. It promises amongst other things a Gypsy Concert Band, a renowned Welsh harpist, cooking masterclasses from the likes of Bill Grainger and workshops covering everything from Axe throwing to fire building. Ahead of the festival, I found out more and bent Cerys Matthews ear off about all things music and motherhood.
HB: The mix of family, making and music sounds very intriguing, why did you set up The Good Life Experience?
CM: Young minds need stimulating, and that was a big part of setting up the Good Life Experience. It was doing away with 'Princess on Board' signs and treating the kids as information sponges, allowing that adults do want to know more about the world, give them challenges (and things that cost nothing) by re engaging with nature and it's manifold pursuits.
HB: Yes! I love that! But I recently read that 64% of kids today play outside less than once a week, with all sort of negative health implications. How, in your opinion, can we remedy that?! How on earth do we tempt kids outside more?
CM: First step is limit gadget dependency , teach them the names and unique qualities about what's around them when you are out and about with them, plant life, buildings styles, can be eaten or could be poisonous .....
HB: What about people living in cities?
CM: Even walking around London we have seen wild garlic, sorrel, dandelion. Their young minds take in everything and they really enjoy recognising them and pointing them out in the future.
HB: How often do you try to get out as a family? What are your favourite outdoor family haunts?
CM: I love a BBQ, so any sign of a rain free day (or anything short of torrential rain) we get out of the house, put the music on and take turns turning the food (including the 2 vegetarians in the family). I'm lucky in that we go to Pembrokeshire in the school holidays, but even when we are at home in London we get out to the local park in the sunshine or museums in the winter.
HB: Pembrokeshire is one of my favourite places on the planet. Do you notice a difference in your kids behaviour or sleep after roaming outdoors?
CM: I wish I did , but must say that getting children to bed is never an easy task.
HB: *nods in stoic agreement*
HB: OK now onto the music. It sounds incredible, and perfect for both parents and children. Surely, as a parent, you shouldn't have to be stuck playing off-key nursery rhymes? There is just hardly any decent kids music around. Whyyyy?!
CM: Kids love Motown in my experience, it's a good place to start, great songs. Reggae gives them a good chance to get up and shake the hips. I've never had the One Direction phase with our kids, that's more about consumerism than music. By the same token we have never gone out of our way to indoctrinate them into liking what we choose to listen to.
HB: But why do you think that most kids music is so rubbish?! Is the answer to avoid it all together?!
CM: It's up to the children to choose , and a lot of that can be influenced by what they hear in the playground. Since we got rid of TV in our house a few years back the children seem less exposed to disposable music, and their book reading is on fire and their vocabularies too.
HB *plots to remove TV* What are your favourite artists or albums to play to your kids (whether it's meant for kids or not)?
CM: Paragons - lovely positive songs and great melodies Louis Armstrong - puts a smile on any face Fanfare Ciocarlia Bach Aretha / Ray Charles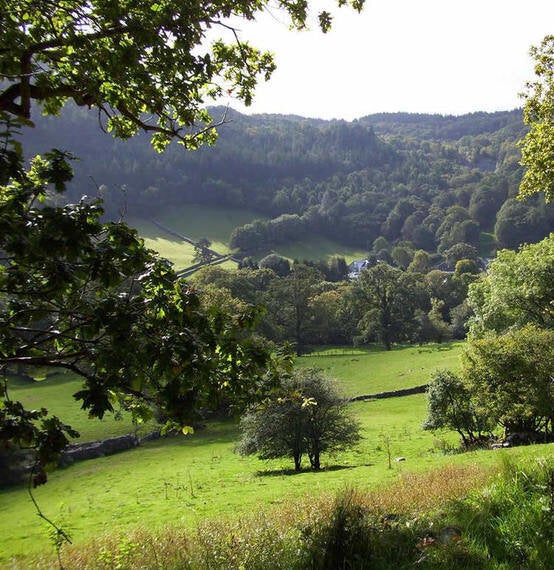 HB: Lastly, I'd love to talk to you about how motherhood mixes in with all of this. I have a 2 year old so am very interested in how your music meshes with your motherhood, and how on earth you juggle everything! How has your experience of motherhood influenced your own music and creating? Have you felt more or less creative since having children? (I have found myself feeling bolder and more creative since having my daughter, which I didn't really expect.)
CM: To be honest I was actively performing right up to the births and afterward was so busy with the early months/years that creativity has had to take second place. I do the school runs so have a routine of getting straight down to work once the house is quiet for 6 hours.
HB: How does music and creating play a part in normal daily family life? Do you listen to stuff together or is there different music blasting from all the rooms in the house? Or none at all?!
CM: Music is always present, and yes we all listen from the same turntable.
HB: How do you juggle all of your amazing projects with 3 children?! I'm kinda in awe?!
CM: Don't be, I'm a parent first, and I put in the hours that most working mothers do. I had an advantage I think in that my parents didn't stand for the children's entertainment distractions that existed when I grew up , we went boating , read books , I started learning guitar at 9 etc . Having a structure as a parent in the way that you bring up your children is the most important thing , you are the boss and you do know what is best for them , and saying that I can definitely say that I am not a 'pushy ' mum with regards to their achievements but I won't sit by and let them idle their life away on gadgets , or allow bad manners or them acting in any way workout considering others around them .
The Good Life Experience is on Saturday 20th September, at Harwarden Estate in Flintshire. You can get your tickets here.
All images courtesy of The Good Life Experience
Related