We did not know it at the time, but as we drove through the open gates of Hacienda Petac, we were entering an embrace with Paradise.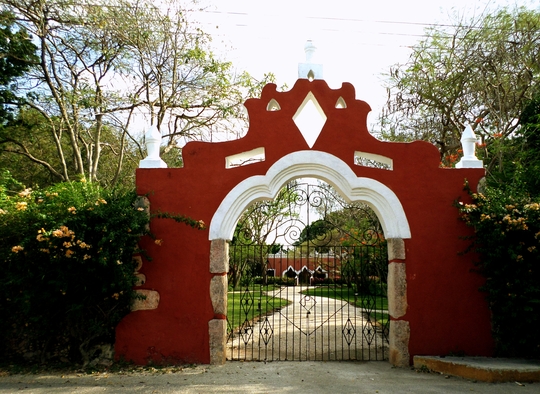 Being British, I use my superlatives sparingly, however, without hesitation I can state that our four days at Hacienda Petac were phenomenal, a picture-perfect place of peace and pampering.
We arrived right on time, 4pm as we had advised, and there at the end of the driveway waiting to greet us was Colleen Leonard, the manager of this heavenly hacienda. Beside her were two Mayan women looking simply beautiful in their exquisite traditional dresses, huilpes, offering us wide smiles along with hibiscus infused ice-tea.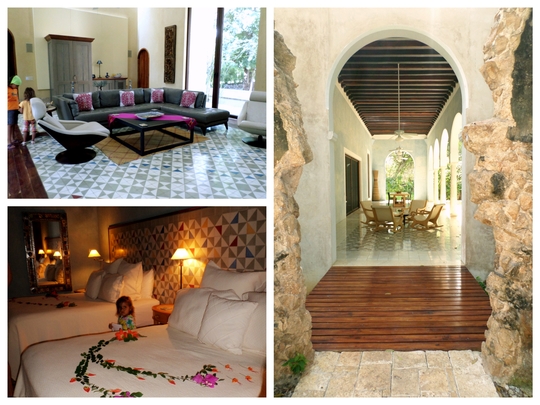 Since check-in details had been included in the guest questionnaire that we completed when making the booking, we went from sipping our cool drinks with our warm welcome to being lead down an intriguing stone path, passing original hacienda walls in all their "ruined" glory, across a wooden bridge, which paired with the old walls conspired to suggest the entrance of a castle. Casa Ramon proved to be exactly that, our castle in the magical Mexican-Mayan land of Petac, for we were certainly treated as royalty. Petals and leafage were extravagantly laid with love, decorating beds and bathrooms. It was a beautiful way to say 'Welcome', and we felt it in our hearts. From that point, I knew that we were in for an enchanting experience.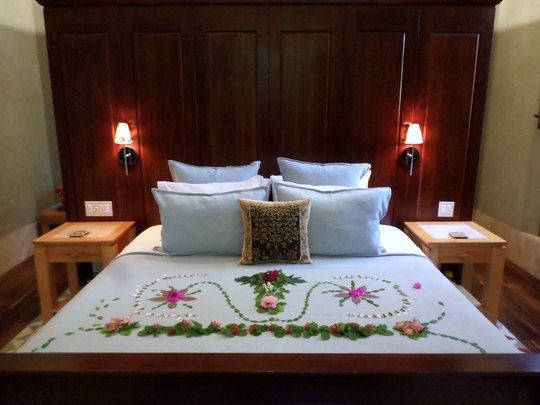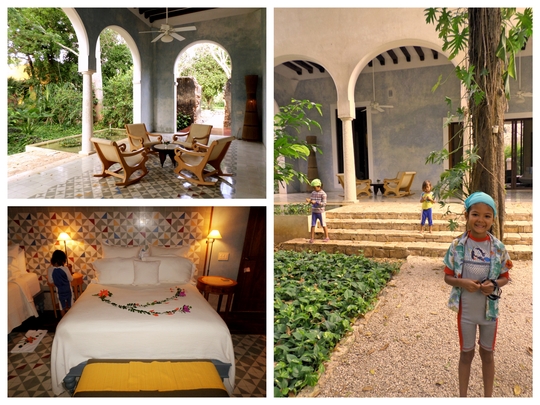 At every move, every angle of the Petac property appeared poised to be framed for a photoshoot. Whether for high fashion or interior design magazines, carefree we walked into each shot to indulge in our surroundings, whether it be to test out the comfort of the fabulous furniture or to slide into a hammock to drape a hand into the heated swimming pool below and lazily look out for the appearance of the motmot birds.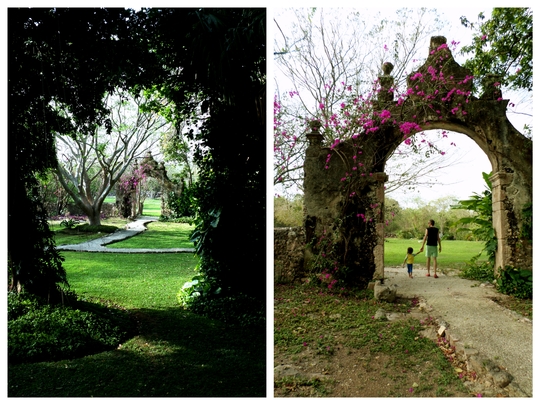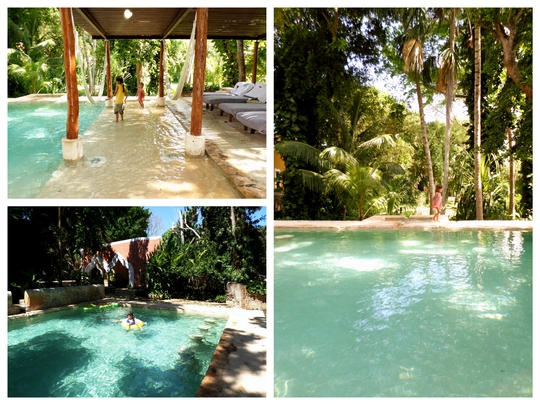 The elegance of the 250 acre, 17th century estate has been exceptionally restored by award-winning architect and design team Reyes Rios & Larrain, creating the beautifully crafted body of Hacienda Petac. Its life force and personality is spun into your sojourn by the sensational staff who mindfully grace the grounds with one purpose... How to artfully weave an experience to enchant you. Every offering is gifted with tranquil beauty, and since Petac invites one party booking at any one time, the focus is you and your enjoyment. Paradise is exclusively yours.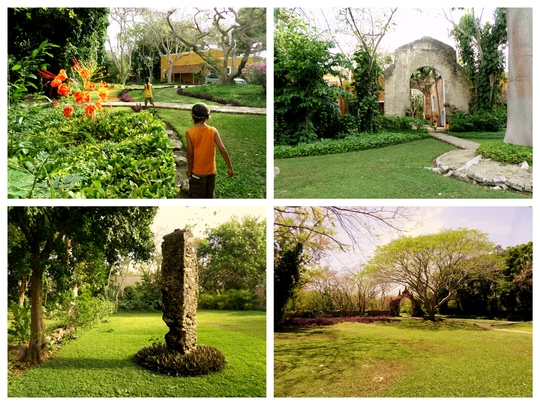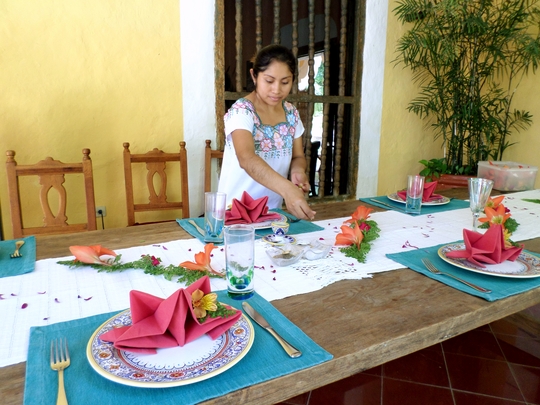 The freedom that follows the privacy of being the exclusive guests to such an exquisite environment allowed us to truly unwind and ease out any tensions. Our young trio were able to splash, squeal and sprint around without the stress of disturbing other peace-seeking guests. Unadulterated fun for the kids in the purest sense of the word. A marvellous massage at the Mayan hut styled spa eked out any remaining tensions, making this mama feel jazzy and carefree. Mother-daughter manicures made a three-year-old feel singularly special. Sipping mocktails at sunset, soaking in a bubbling jacuzzi in the jungle, created a special sparkle in several sets of eyes. A husband and wife delighted by a candlelight pathway leading them to a rose petal and clove oil scented submersion into that same sparkle in the eyes inducing jacuzzi. It was easy to trust that our three treasures were being watched over with kindness by our Mayan caregivers. A complete treat.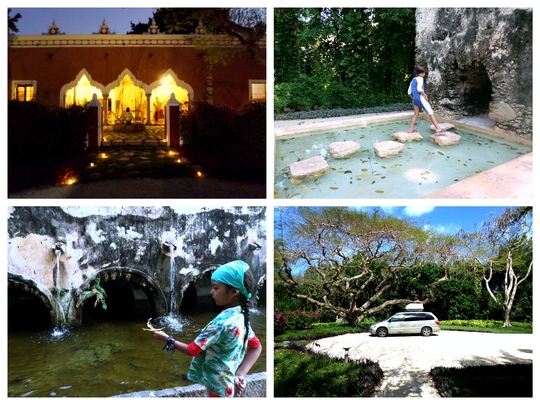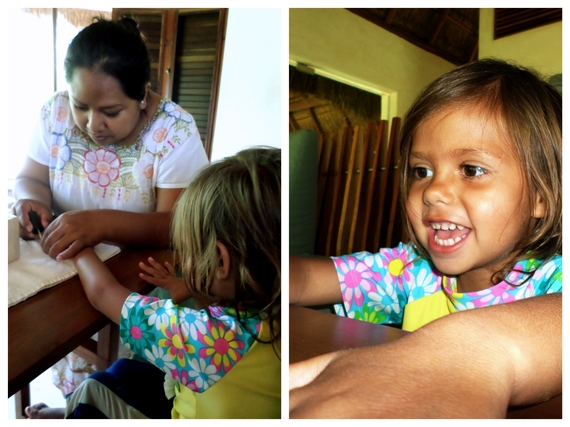 Actually, the picture is not at all complete without mentioning the masterpiece tables we were invited to for breakfast, lunch and dinner. We were charmed by the mesas at the patio by the well, under the Moorish arches at the Casa Principal, or surrounded by the cradling colours of the dining room. They were the most magnificent table settings I have ever had the pleasure to dine at. Again, the use of petals, flowers and leafage was employed; delicately, lovingly and skillfully placed in a manner which provoked the emotions of joy and gratitude. Napkins were folded and moulded to produce butterflies, lilies and other such shapes which the children wanted to preserve in its form or be taught how to reproduce it.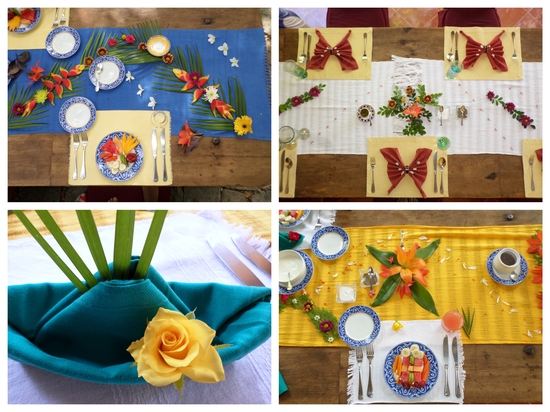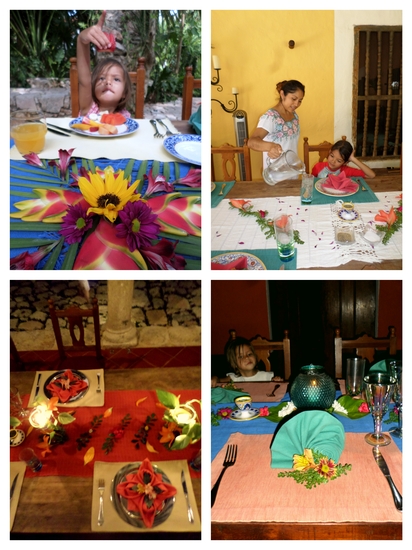 There could not be a better way to feel when sitting down with your loved ones to enjoy a meal. Each and every course that was brought out to us was served with excitement at our imminent pleasure. Each and every course was a culinary delight that had been planned and prepared according to our preferences as teased out by the pre-arrival questionnaire. Each and every course was appreciated with mucho gusto by each and every member of our family. Provecho!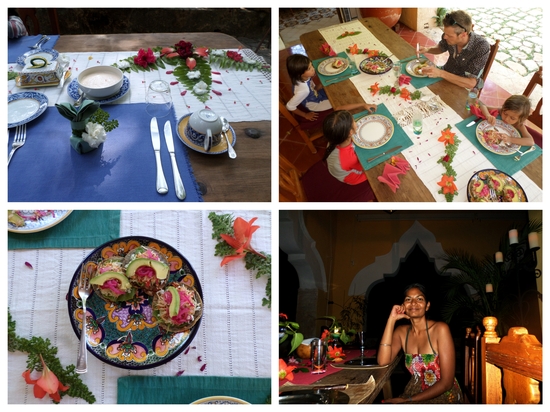 Throughout our stay at Hacienda Petac, there was never the feel of busyness of a business, there was the feel of considerate caregiving for us and the environment. I can only repeat that our family holiday at Hacienda Petac was phenomenal, from the moment we stepped out of our car at our arrival to the teary farewell as the gratitude (mixed with a touch of grief) was felt in silence as we listened to the tyres roll off of the gravel driveway. Hasta pronto, Hacienda Petac! Perfection.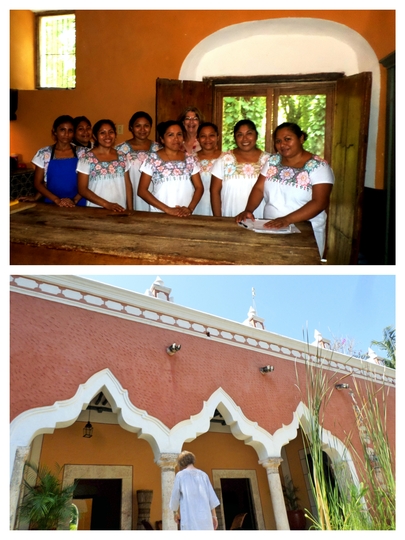 Hacienda Petac is located within easy reach of various Mayan pyramids, nature reserves, cenotes and the city of Merida. Since we knew the region well from previous visits, we chose to remain on the Petac estate for the duration of our visit. Would you want to leave the gates of paradise? To find out more about Hacienda Petac please visit www.haciendapetac.com