I made mac and cheese the other night and it was delicious. I just threw in an onion, red pepper, 60g of cashews, lemon juice and nutritional yeast into the food processor then poured it over gluten-free penne before popping into the oven. The only thing different was that it was vegan.
The word "vegan" used to scare me. I grew up in America's Midwest where cheese was on almost every single dish - it was even on salad served with a creamy salad dressing. I loved cheese, ice cream, cheesecake... I could do without meat but dairy?! Also where would I get my protein and wouldn't it be expensive? These are common misconceptions about transitioning to a vegan/plant-based lifestyle. I couldn't have been more wrong!
So why would I make the transition to a plant-based lifestyle? Well, I have a family history of kidney stones (four family members including my mum have had them multiple times) and they were made out of animal products. After seeing my mum go through invasive surgery to remove two 11 mm stones and two six mm stones, I didn't fancy becoming another family statistic or going through that pain. Cheese - you might taste amazing but you're kind of mean to my family's kidneys - goodbye. I'm still transitioning to a plant-based life and I do have slips but I make progress and learn along the way. I now have more energy, feel lighter, have lost 15 pounds and I'm excited to find out what's in store for the future.
So let's come back to that protein question. Meat has protein - everyone knows that. But did you know that 200 grams of green peas has 10 grams of protein, 200 grams of cooked red lentils has 18 grams and 200 grams of tofu has 16 grams? According to a University of California Los Angeles study, a 10 stone 7 pound (150 pound) person who has a sedentary life needs roughly 54 grams of protein a day. So if you have a stirfry with 200 grams each of brown rice, broccoli and tofu, you have eaten 26.8 grams of protein in one meal. That's half of your daily protein in one meal - not to mention all the other nutrients you're filling your body up with!
Athletes are also enjoying plant-based diets - from Iron Men and basketball players to tennis players and boxers. Also, you need to click here to view an amazing clip of Jim Morris, a 78-year-old vegan bodybuilder. Fruits, veg and pulses sound pretty amazing right now, right?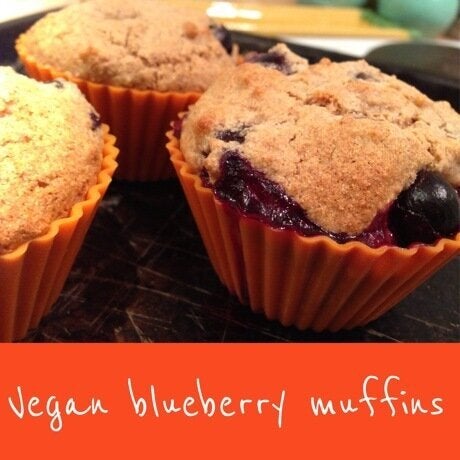 Ok, so you can get your protein on a plant-based diet but what about all the "weird, expensive" things you need to buy? This was my second worry. After reading up on the health benefits of going plant-based (Dr Joel Furhman's Eat to Live book is a good place to start), I wanted to make sure I could maintain a healthy diet that was budget-friendly, delicious and quick. As with anything, going plant-based can be expensive if you choose luxury pre-made vegan dishes; however, there are plenty of amazing, cheap dishes out there.
I mostly shop at Tesco and I opt for fruits and veg that are in season. You can also cut costs by buying canned or frozen fruit/veg. One of my favourite dishes to prepare is a nacho salad from Happy Herbivore - one head of lettuce, 400g of kidney beans in chili sauce, two corn tortillas baked in the oven sprinkled over the salad as "crisps", salad onions, a tomato, a handful of chopped black olives and a chopped pepper for good measure. I might also have a side of broccoli and then some seasonal fruit for dessert.
Two of my favourite vegan cooks are Robin Robertson and Lindsay Nixon of Happy Herbivore. Robin Robertson's Vegan on the Cheap cookbook gives a cost per serving (although it is in US $) for each recipe. My mum, who's also transitioning to a plant-based diet, and I tested the spinach artichoke dip recipe from Robin Robertson's Fresh from the Vegan Slow Cooker cookbook on my stepdad who loves his meat and dairy and he went back for seconds and thirds. Lindsay Nixon's Happy Herbivore Everyday cookbook features an amazing masala burger recipe that even my non-plant-based boyfriend enjoys.
There are also plenty of free plant-based recipes available on Pinterest and on websites such as Finding Vegan. As your plant-based palette grows, you may want to try more vegan products like nutritional yeast, which is full of vitamins and is a great cheese replacement. With a bit of prep and mindfulness you can see the health benefits that a plant-based diet provides and it can be easy. Don't wait to get sick before you look after your health.