The end of the school summer holidays is upon us and Facebook posts about stressful shopping trips for school uniforms and shoes are making an appearance in my newsfeed once again.
Busy parents are gearing up for the daily routine of getting their children to school on time, in uniform, carrying their games kit, reading book and the all-important packed lunch.
Thanks to Jamie Oliver's brilliant campaign there's now more awareness about the healthiness of school dinners, but what else do we think about when creating our children's packed lunches?
I asked friends who are also parents what they consider when making packed lunches and cost was the main factor for most of them.
Sandwiches or wraps, yoghurt and a selection of fruit and vegetables were common elements of their children's lunches, and animal welfare was considered if affordable.
Variety was an important factor for some, but other children were described as 'creatures of habit' so were less bothered about having something different every day.
I picked five of the lunchbox staples mentioned by my Facebook focus group and went to the local supermarket to find out how available the ingredients were, and how the Freedom Food-labelled products compared on price.
Firstly, I went on the hunt for higher welfare ham. I found Freedom Food dry cured breaded lean ham on offer for £2 a pack. The normal price was £2.89. A standard pack of ham was the same price: £2. Great news!
Next, I found Freedom Food-labelled butter roast chicken slices - always a popular sandwich filling - for £3.29, or you could buy two packs for £5, making them £2.50 each. Standard roast chicken slices cost £2 per pack, so on this occasion higher welfare chicken worked out a little more expensive.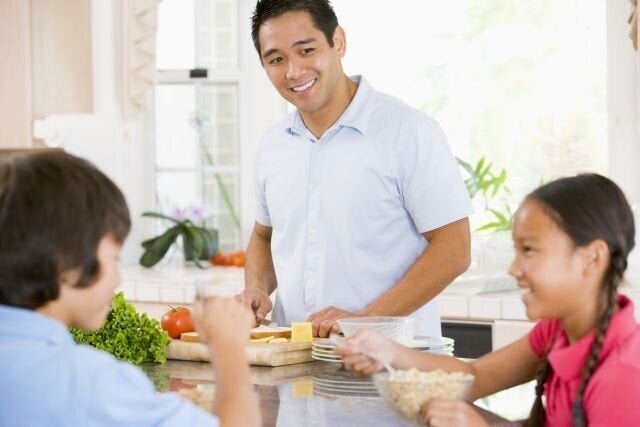 It was really easy to find higher welfare eggs - in fact this particular supermarket doesn't sell eggs from caged hens so I wasn't able to make a comparison. A box of six Freedom Food-labelled barn eggs was £1 - just 17 pence for each egg; fantastic value, along with peace of mind that the eggs come from happy hens.
Cold leftover sausages make great sandwich fillings, so I had a look for some bearing the Freedom Food logo. There was a huge selection and lots were on special offer, including the pack I chose which was £2.50, usual price £3. I found a standard pack of similar-looking sausages for £2.
And finally, salmon; another great 'leftovers' sandwich ingredient and alternative to tuna. I buy Freedom Food salmon regularly and it's surprisingly inexpensive: less than £5 for 400g - £11.97 per kg. The only other farmed salmon not bearing the Freedom Food logo I could find was, in fact, more expensive at £15.17 per kg.
I have to say I was pleasantly surprised by the number of higher welfare products available. It's true that some cost a little more, but I discovered lots of deals on Freedom Food-labelled products. In some cases it was possible to buy higher welfare products for the same price or cheaper than standard ones!
The more people who buy higher welfare meat, fish and eggs the cheaper they will become - even if you can't afford to buy Freedom Food for your children's packed lunches all the time, why not buy them when they're on special offer? Every product sold helps improve the lives of farm animals.
You can find out where Freedom Food is sold near you by entering your postcode on the 'where to buy' section of our website.