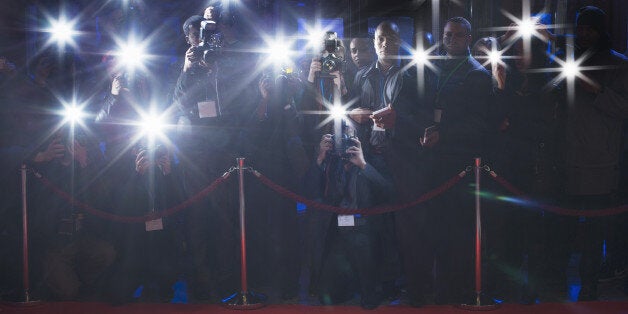 As a PR I have worked with a wide range of personalities, from CEOs to academics, entrepreneurs and inventors to soap stars. One thing never changes - the importance of having something memorable to say to make an impact in the media.
Even in world of reality TV, those celebrities interested in a long term career in the showbiz spotlight will soon find it is not enough just to turn up in an outrageous outfit with yet another romantic squeeze on the red carpet. The public's fascination with them will soon wane, and find another younger even more outrageous candidate for their affections, unless there is something else about them to focus on.
The simple fact is that is you need to have something memorable to say and this applies as much to traditional business as to 'the business that is show'. In this content hungry world, if you can tick the celebrity glamour box but at the same time also run a successful fashion line like Myleene Klass (who remembers Hearsay now?) or Lucy Mecklenburgh of TOWIE, your career is likely to last for years.
And it's the same in the rather less glitzy world of business. With the way that media works in 2017, it is no longer enough to simply just do business. Companies that want to raise their profile and lead their sector must be able to communicate not only their expertise but also have a well informed and distinct opinion as well. Although not every business leader will relish the thought of a mega media profile like Richard Branson or Peter Jones, most will realise that being seen as an innovative thought leader in their field, with a clear expert opinion, is not only key to maintaining their corporate reputation but also to building the foundation for their company's future commercial growth and success.
It is also crucial to keep the dialogue going - as any savvy celebrity will tell you, and keep on giving the media something to talk about.
Whilst Katie Price will still deliver the outrageous stunt from time to time, she has also realised that her book deals, retail lines and respectable presenting jobs on mainstream TV make her far more substantial as a media focus than just being a former glamour model. She is also more than happy to have an opinion as well. The 'Price Principle' applies to business as well - companies with a real commitment to maintaining a positive reputation will need to deliver regular news updates and expert opinion commentary, continually feeding the media content machine and proactively building their positive corporate reputations.
The digital footprint factor has now never been more important, whether you are a TV personality or a multinational corporate. All commercial reputations are now dictated by the trail of online content and for a positive reputation, it is vital that the individual or company digital footprint is up to date, interesting, positive and informed. It is also important to remember that all these positive updates will serve as powerful reputation tools in counteracting any negative pieces that appear as well.
But to really achieve media stand out in the first place it is simple to remember one simple thing - have an opinion in the first place. That means saying something distinct and memorable, with substance, expertise and original thought, to enhance your reputation in a positive way. This simple fact applies to all media players, from individuals to large corporates - have an opinion, make sure sure that you sense check it with your communications team so that it can only have a positive impact on your reputation, but have an opinion. This is the very simple first step in building any media profile.