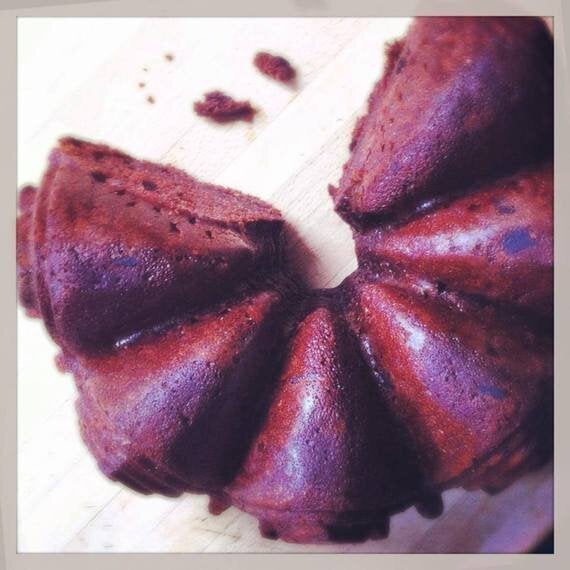 I fell off the wagon. Thump, spectacularly to the ground. I was so very nearly there. Just 1.5 stone to go in my five stone battle of the bulge. It started with just one night off and ended in a weekend of gluttony. Here's how I regained 6lb in just three days...
Friday eve. Ordering what can only be described as a bucket of cocktail. Supposed to serve four, we ordered it for three. Then I drank more than my fair share.
Friday eve. Inhaling salted nuts with bucket of cocktail.
Friday eve. Ordering prawns, seabass and salad and not meaning to eat more than a few salty sharing chips. Cut to the cold bowl of chips being removed by the waitress as I still grabbed at more. (Entirely blame my mother for this one and her pleas of 'eat up there are children starving in Ethiopia' line circa 1983).
Saturday eve. Ordering a family sharing platter in a Turkish barbecue restaurant and again feeling the need to clear the platter. Ditto the bread basket.
Sunday morn. Cake for breakfast. Still, was apple cake so almost one of five a day.
Sunday lunch. Fish pie for lunch, followed by toffee apple crumble. Followed by a little fizz.
Sunday eve. Husband's chicken noddles. May have eaten a bowl large enough for a family of four.
So there you have it. Impressive, no? I am back on the horse so to speak from now on. I am going to think like a slim person and eat small quantities in a dainty fashion. I have even made croissants in small doll like proportions. Maybe I have the wrong idea after all...
1 orange
180mls milk (approx)
225mls vegetable oil (plus a little extra for greasing the tin)
300g castor sugar
4 large eggs, at room temperature
250g self raising flour
1 tsp bicarbonate of soda
1 tsp baking powder
80g cocoa powder
3 tsp vanilla extract
100g dark chocolate chips
Preheat the oven to 160C/gas mark three and grease your bundt tin. (Mine is about 25cm across and 15cm deep - and do feel free to flour the tin too, whatever it says on the packing really.)
Zest the orange and tip into a bowl then juice the orange and tip into a measuring jug. My orange made about 45mls juice. Then top this up to make 225mls of liquid using milk - so for my orange I added 180mls milk. Stir well and add to the bowl. Then add all the ingredients apart from the chocolate chips. Whisk the mixture for about five minutes using an electric hand held mixer or a stand mixer with the whisk attachment. If whisking by hand this will take about 10 minutes. You will not see a huge difference in volume of the mixture but the air will help it rise.
Pour into the prepared tin and then sprinkle the chocolate chips over the top and use a fork to swirl them about a bit. This is the best way I have found to stop the chips from sinking to the bottom. Bake for one hr 25 minutes in the middle of the oven or until a toothpick comes out clean. Cool on a wire rack and then invert and tip out to cool completely. This cake can be left alone or drizzled with some melted chocolate. It seems to improve after a day or so too.