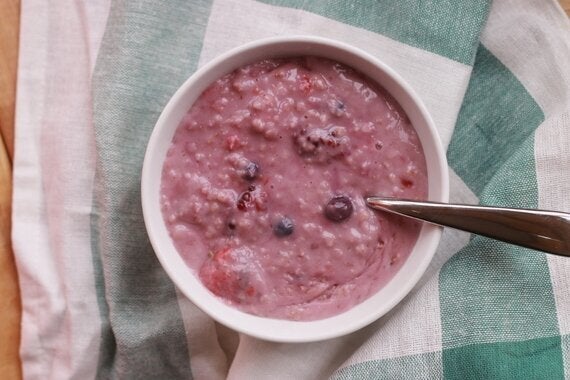 Pink, pink, pink. What do we think of pink? I remember loving my one posh pink dress as a child. It had a fairytale hill scene appliqued on the front in pink gingham. But the pink dress was for best. Pink was special.
And in my early adulthood, when I was flying the feminist flag highest, pink was a colour I hated. I raged at the army of pink aimed at little girls; pink domestic drudgery toys, pink dress up uniforms for lower paid jobs than the boys, pink clothed Barbie's with pneumatic breasts and corset tortured waspish waists. If you'd have asked me, I'd have said pink stinks.
I hit my late twenties when I calmed down a little and stopped worrying about pink. In fact, I may well have bought a pink wardrobe item or two. Even a pair of shoes. I wore them with black of course.
And then I had three boys and the first two, well, they really dislike pink. It's been kind of instinctual. I don't know why. I have never said anything about pink to them. The pink hatred is their own cross to bear. And oddly I sometimes wish they did like pink and dolls and some more classically 'girly' toys. But they don't.
Then along came son #3 and guess what? He's okay with pink. But only if it's pink porridge. He loves the stuff. And so do I. We're united in our love for a breakfast in the kingdom of pink.
Makes 1 serving for a baby or child - scale up accordingly
15g porridge oats
90mls whole milk
10g frozen or fresh red berries (I use one of those packs of mixed berries from the freezer)
1 tsp maple syrup if you wish
If you remember, pop all the ingredients apart from the syrup into a small saucepan, cover and leave overnight in the fridge. This step is not essential but the oats really plump up this way and are a little softer once cooked through. It also saves you time in the morning.
Take the saucepan with all the ingredients in (minus the syrup), either straight from the fridge or assembled on the morning and place on the stove over a low heat with the lid off. Bring the porridge gently to the boil, stirring all the time. It should take about 2 - 3 minutes. Add the syrup if you wish, stir and serve. Remember porridge, and especially the berries, is very hot when it's just been made so be careful about little ones and allow it to cool sufficiently before serving.
Organix is launching its Little Book of Good Food - Toddlers & Families. It's packed with advice and tips for parents on providing a healthy diet for little ones as they continue their exciting journey with food through the early years and beyond. You can download your free copy here: www.organix.com/lovegoodfood