Wellies at the ready: it's nearly festival season. Here in the United Kingdom, we have some of the best annual events across the globe: Glastonbury and T in the Park draw thousands of international tourists. Yet with publicity comes popularity; acclaim leads to throngs of crowds. If you'd rather forgo the muddy fields and overpriced tickets, why not attend one of the UK's smaller--but no less spectacular--events instead? Whether you fancy a hip happening the Highlands, a DJ set in Wales or niche nighttime fun in Northampton, here are just eight of my favourite lesser-known festivals; and I think some of them may surprise you.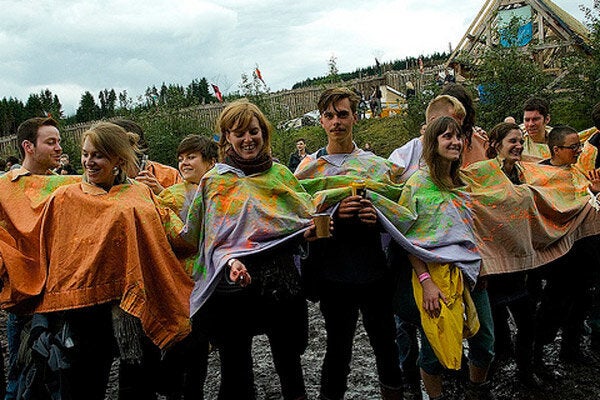 Doune the Rabbit Hole © Michael GallacherHeld from the 22-25 August, no self-respecting article on yet to be famous festivals could forgo mentioning Doune the Rabbit Hole. A not-for-profit festival with a plan for the future (to bring creative opportunities to everyone regardless of wealth), the event's as ethical as it is exciting. Enjoy the Stirlingshire setting, expect lashings of visual art and poetry, and listen to Balkan extremists Orkestra Del Sol and rising folk musician Rachel Sermanni. Full price tickets are also appealing, starting at just a reasonable £78.00.Belladrum Tartan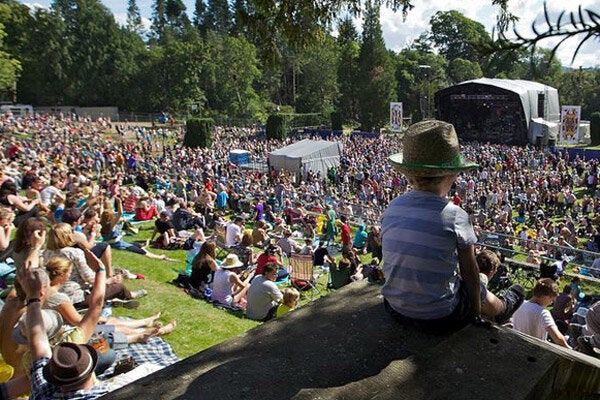 Courtesy of tartanheartfestival.co.ukBelladrum Tartan will take place over the 2 and 3 August, near Beauly in Inverness, and believe me, it's a fantastic festival. Celebrating their 10th birthday this year--happy birthday Belladrum!--they're kicking things off with a carnival theme. With a plethora of performance artists and unique musicians on board, it's set to be one of the wackiest yet. James is headlining, alongside artists Dougie Maclean, the Peatbog Faeries, and rising stars Anderson, McGinty, Webster, Ward and Fisher (phew!). So grab your finest fancy dress and prepare for a weird and wonderful weekend.Green Man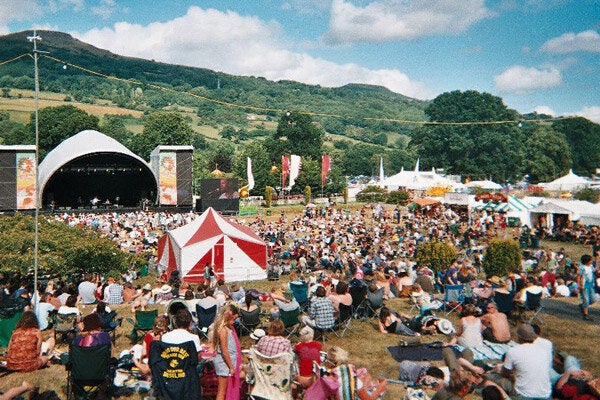 Courtesy of greenman.netAs Wales' leading festival, Green Man grows more popular by the year; but its Black Mountain location and insistence on discovering new talent means it's anything but commercial. Fancy all-night bonfires as you listen to Band of Horses? Then head to one of HomeAway's Brecon Beacons cottages from the 15-18 August. Think incredible DJ sets, strange fusions of science and nature, stand-up comedy, spoken word, and stalls selling local cider. Speaking of which, the rumours are true: it's got the UK's only 24-hour festival license.Shambala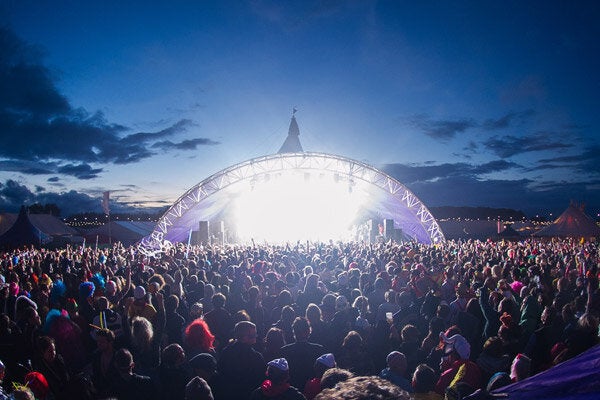 Courtesy of shambalafestival.orgThe Shambala team see their event as more than a monumental party: it's a Northamptonshire haven infused with 'heartfelt, purposeful hedonism'! What more motivation do you need to attend? Ok, perhaps a look at the lineup's important, set to include cabaret, art installations, poetry readings, wellbeing workshops and - of course - music. But not just any music; oh no. From the 22-25 of August (alas, it's the same weekend as Doune the Rabbit Hole), you'll find the likes of Fatoumata Diawara treating you to fresh tunes.Lounge on the Farm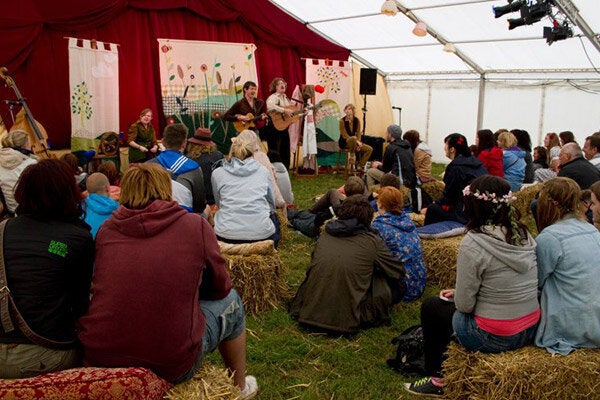 Courtesy of loungeonthefarm.co.ukThe title says it all, really. Lounge on the Farm is an eclectic Kent-based festival, set in idyllic surroundings just perfect for lazing in apple orchards. Of course, there's more to the event than its laid-back atmosphere: after having supported local arts, agriculture, comedy and music for eight years, 2013 will see a Victorian funfair and cabaret circus added to the agenda. American blues musician Seasick Steve will be headlining alongside comedian Richard Herring, ensuring attendees get their fill of great tunes and giggles respectively!Wickerman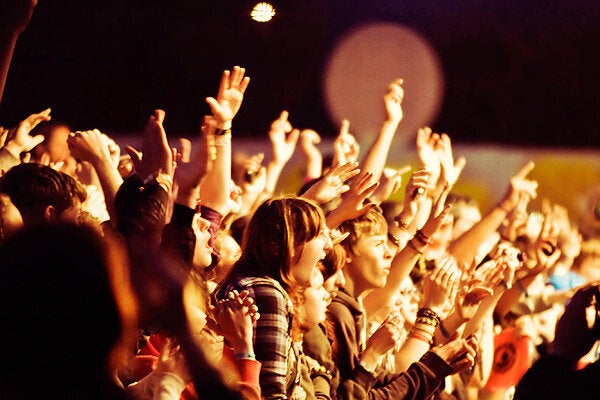 Courtesy of thewickermanfestival.co.ukBased in East Kirkcarswell near Dundrennan, Wickerman is one of Scotland's leading alternative festivals. Over the 26 and 27 July, Amy MacDonald and Primal Scream will take to its stages, surrounded by locations used in British classic horror The Wicker Man. A celebration of counter-culture, its climax sees the burning of a 30 foot--yes, you guessed it--wicker man. Don't fancy chancing the weather in a tent? Check out HomeAway's Dumfries and Galloway houses to find a relaxing place to return home to afterwards.Secret Garden Party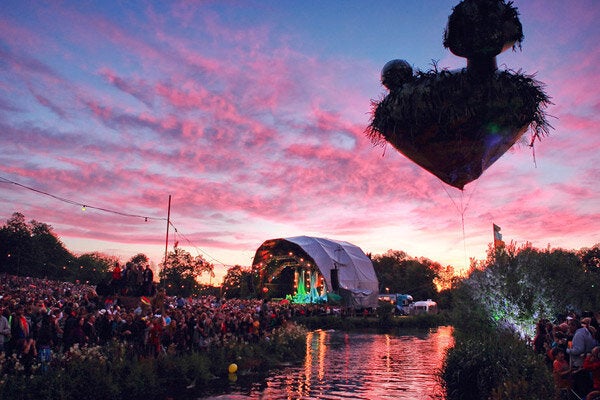 Courtesy of secretgardenparty.comSecret Garden Party isn't just a festival: it's a community that lasts for four short, but sensational, days. Covering 220 acres of landscaped gardens in Cambridgeshire, it's a sponsorship-free event with several stages, a secret sanctuary and spa, strange spectacles and even stranger ceremonies. Held from the 25-28 July, this year's set to see it embrace the supernatural, inexplicable and irrational: its theme is superstition. Dance to Django Django, take part in the parade, and sing for your supper at one of the open mic stages.All Tomorrow's Parties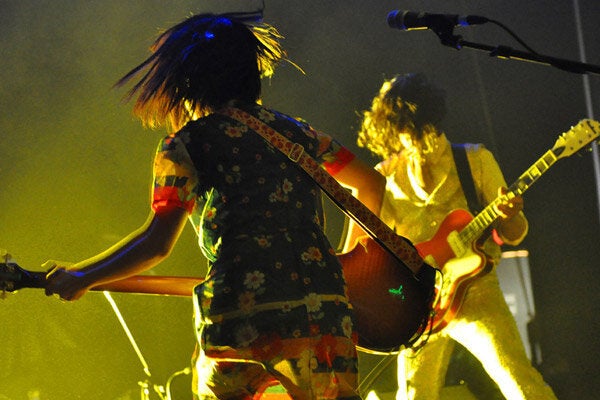 Deerhoof © Jason PersseThe first All Tomorrow's Parties lineup was curated by none other than Mogwai; it was held in the somewhat underwhelming setting of Pontins Holiday Camp, Camber Sands. Today, the festival's still situated in this unusual destination, but its quirky means of choosing lineups keeps festival-goers coming back for more. Each year, significant bands or musicians select their favourite acts, leading to a sometimes disparate but delightful programme; with Deerhunter curating from the 21-23 June, it's bound to be brilliant.Written by Sophie Gackowski, a travel writer for HomeAway.