There is something magical about riding a wave. It's that feeling of walking on air, adrenaline pumping, and yet somehow completely peaceful. Once you've done it once you understand why it's so addictive. What makes the experience all the more amazing is that every wave is different and each surf spot has its own distinct personality. From the big waves of Hawaii to the picturesque shores of western France, surfing destinations around the world have inspired generations of wave riders. So if you want a little taste of surf heaven, pack your wetsuit and your board and get ready to hit the waves of some of the greatest surfing spots around the world.
Hitting the waves in North America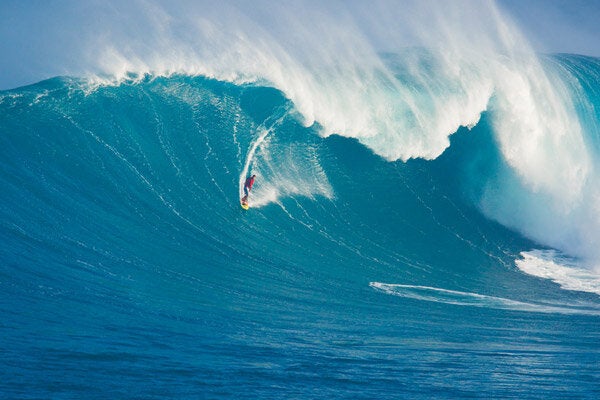 Surfing the Pipeline is reserved for the pros © Shutterstock
As the birthplace of modern surfing it's probably appropriate that the most famous, and possibly the most dangerous surf spot in the world is Banzai Pipeline on the island of Oahu, Hawaii. The teeth-gnashing barrels on the infamous North Shore are so perfect they look almost unreal. From October to March the westerly swells grind out massive waves that attract the world's best surfers. Sadly, it's one surfing spot that most surfers will never be good enough to experience. More than one pro has died here, so unless you're an expert you may want to just enjoy the view from the shore. Thankfully Hawaii is not short of great surfing spots for the slightly more inexperienced. You can hit the waves at Honolua Bay on Maui, or Hanalei Bay on Kauai, or if you're just learning to surf you may want to start with the calmer waters of Waikiki.
What list of great surfing destinations would be complete without mentioning the Californian coast? From the legendary waves at Mavericks and powerful Black's Beach in San Diego, to the Cardiff Reef and bustling Malibu Beach, there is something for every skill level. Other great spots to catch a wave are Trestles at San Clemete, Rincon near Santa Barbara, and Oceanside Pier in Southern California, and lets not forget famous Huntington Beach.
Surf's up in South East Asia and Australia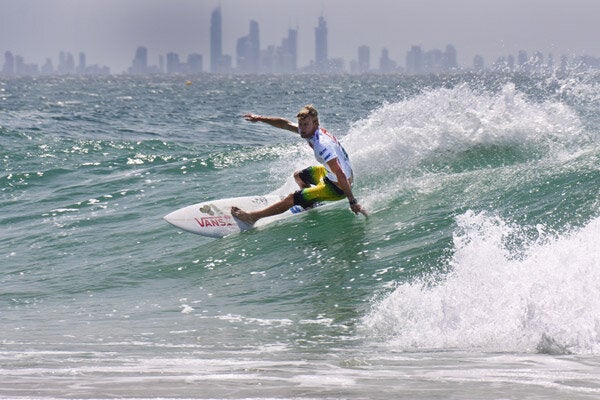 Professional surfer Pat Gudauskas rides a wave in Australia © Shutterstock
Australia is one of those destinations known for its beauty as well as its break. The 70km of beaches on Australia's Gold Coast have made it a surfer's paradise. Along the Gold Coast you'll find fantastic surf spots for every skill level, like Burleigh Heads, Snapper, The Spit, Narrowneck Beach and Currumbin (also known as The Alley). If you're visiting the vibrant city of Sydney, make sure you visit Bondi Beach at least once. If you're visiting between June and August, be prepared, you may find yourself competing for the waves with a pod of dolphins.
Located between Java and Lombok, the Indonesian island of Bali is the country's primary tourist destination, but it's also a great destination for surfers. Some of the best spots are around the Bukit Peninsular, including Dreamland, Kuta and Uluwatu. From April to November Bali gets consistent swells up to 12ft high. Not only are the waves awesome, but the scenery is magnificent and prices reasonable. The only downside is that the beaches can get pretty crowded on this mystical island of temples and great waves.
Riding the waves in Africa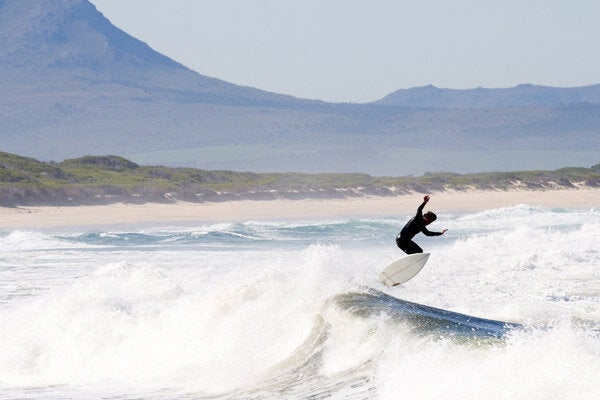 Kleinmond beach's perfect weather makes it a prime surfing spot in South Africa © Shutterstock
Often considered one of the best right point breaks in the world, Jeffrey's Bay in South Africa is a world-class surfing spot that is worthy of all the accolades it receives. Veteran surfers can enjoy the lightening fast Supertubes, while long-boarders and beginner surfers can enjoy some excellent waves at Kitchen Windows, Magna tubes, Boneyards, Impossibles, the Point, and Albatross. This surfing destination was made famous by the film "The Endless Summer" and thanks to the consistency and quality waves it's no wonder J-Bay has become one of the most popular surf spots in the world. When you've had enough of the Tubes you can head up the east coast of South Africa to The Bay of Plenty, in Durban. There is seldom a day in Durban when the waves are not working and the sun is not shining. You'll have your pick of spots, from Ushaka Beach all the way up to Blue Lagoon. The most popular spot with the locals is Dairy Beach or North Beach. This is where former world champion Shaun Tomson cut his surfing teeth. There are also great waves further north up the coast at Umhlanga. Just don't forget to pack your sunscreen when you come to Durban.
On a list of great surfing destinations around the world, Morocco is probably not the first place that comes to mind, but don't let that stop you from visiting this surfer's paradise. On the southwest coast of Morocco you'll find a small fishing village called Taghazout. Here, experienced surfers can traverse the waves at Killer Point and Anchor Point, while beginners can start out at beaches like Panoramas or Crocodiles. Surfers come here to hit the waves as well as soak up the unique Middle Eastern and African culture. If you're looking for a surf holiday experience out of the ordinary check out HomeAway's holiday rentals in nearby Agadir.
Solid surf in Europe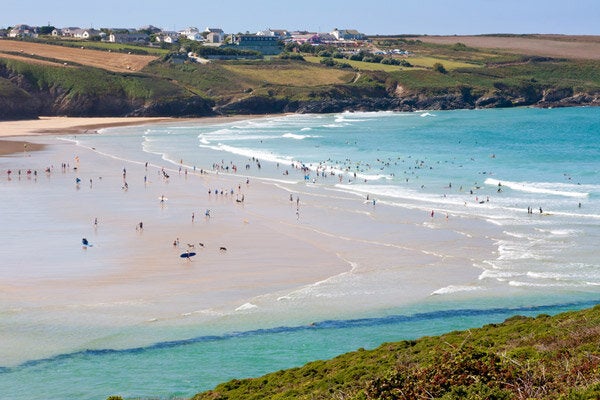 Crantock beach, Cornwall © Shutterstock
France is renowned for its great food and wine, but the west coast of the country is also home to some of the most glorious beaches with fantastic waves. Two of the most popular surf spots here are Hossegor and Biarritz. They may not be as well-known as the other surf spots, but with rights and lefts that would make any seasoned surfer salivate, they're well worth a visit. Heavy walls break on a disturbingly shallow sandbank, and thanks to ferocious North Atlantic swells, if you travel in September you can find impressive 8ft barrels that promise you an adrenaline-pumping day on the waves.
England may never feature on a list of most popular surfing destinations around the world, but that doesn't mean it doesn't have some great surf spots that are worth visiting. Watergate Bay in Cornwall is one of those places. The waves may be small, but when the conditions are right you can find a perfect barrelling wave. When you've finished surfing you can tuck into a delicious meal at Jamie Oliver's Fifteen Cornwall. Other great Cornwall surf spots are Sennen Cove and Porthleven, or you can try surfing at Fistral Beach in Newquay. Just don't forget your wetsuit, because the water can get cold. You can check out HomeAway's Cornwall holiday cottages here.
If you're looking for great weather year-round, Fuerteventura, Spain is the place you want to be. Part of the Canary Islands, Fuerteventura has popular breaks at Rocky Point, Harbour Wall, Shooting Gallery, Generosa, Suicides, Mejillonas, Majanicho, El Hierro, The Bubble, German Rights, Cotillo and Esquinzo.
Where is your favourite surf spot?