Do you know how many proposals take place atop the Eiffel Tower every 14 February? No, neither do we, but we can guarantee it's a pretty popular place and time to pop the question. You see, Paris may be the 'City of Love' and Venice the 'Bride of the Sea', but nothing says "I love you" like choosing an original Valentine's Day destination. Picking out that perfect gift is no easy task, of course, but surprising that special someone with a unique and romantic holiday spot will have Cupid's dart flying in no time. So forget the likes of Barcelona and Berlin; tailor your break and discover lesser-known destinations instead.
There's nothing clichéd about Nerja, Spain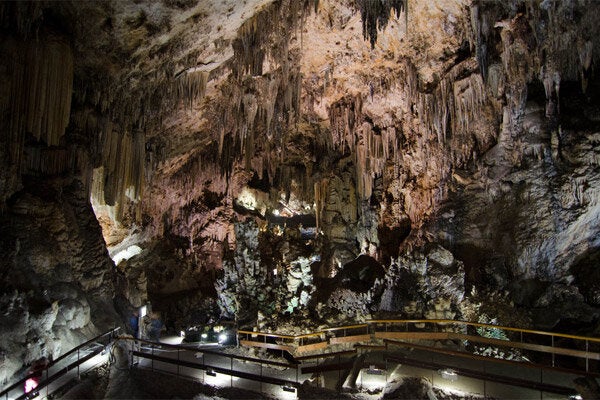 If you're looking for an escape from the wintery weather of February, a weekend break in Nerja certainly won't go amiss. Nestled along the pristine, southern Mediterranean coast of Andalusia, it's a fantastic spot for those seeking somewhere that little bit different. It's best known for the spellbinding Nerja Caves: discovered in 1959, the extensive labyrinth holds some of the oldest paintings in the world, and the site is often used as a base for classical music concerts. When you're not snuggling up to one another in the candlelit cavern, take a walk to the Balcón de Europa: breathtaking views across the ocean await.
Enjoy an amazing break in Annecy, France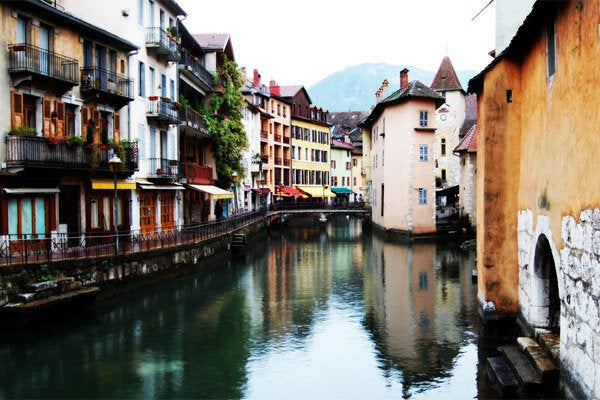 Of course, if you'd rather hop across to France, why not take your loved one on a weekend break to Annecy? Located in the Rhone-Alpes region of southeastern France, it's an incredible town interweaved with beautiful canals. The castle at the centre of the town is the Palais de l'Isle, a 12th century residence seemingly taken straight from a storybook: lit up at night, its fairy-lights reflecting in the water create a magical atmosphere, providing the perfect setting for strolls in the moonlight. During the day, wander around the gardens and fountains of La Rue Royale, or sit and watch the rippling waters from the charming Pont des Amours, or Lovers' Bridge.
Discover spectacular scenery on the Isle of Skye, UK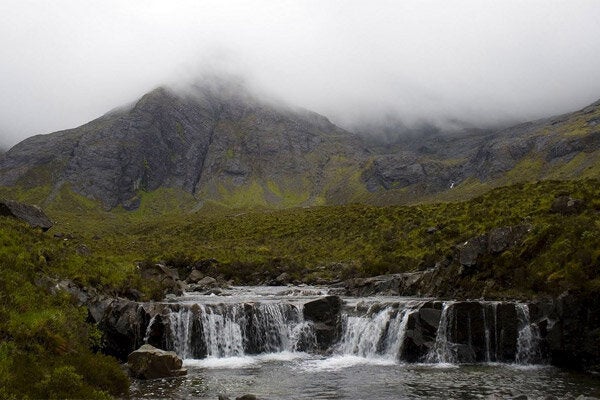 For couples looking to explore closer to home, the Isle of Skye is a spectacular destination. The largest and most northerly of the Inner Hebrides, it's a fantastic place to rent a cosy cottage for the weekend: sitting round the fire, you and your partner will unwind in no time. Adventurous couples will enjoy navigating the Cuillins, a mountain range renowned for boasting some of the most dramatic and romantic scenery in the UK. Indulge with a whisky tour, enjoy long walks spotting local wildlife, or simply head for a wee dram at the Stein Inn on the Waternish coast: first opened in the 18th century, it's the oldest pub on the island.
Discover fairytale castles in Allgäu, Germany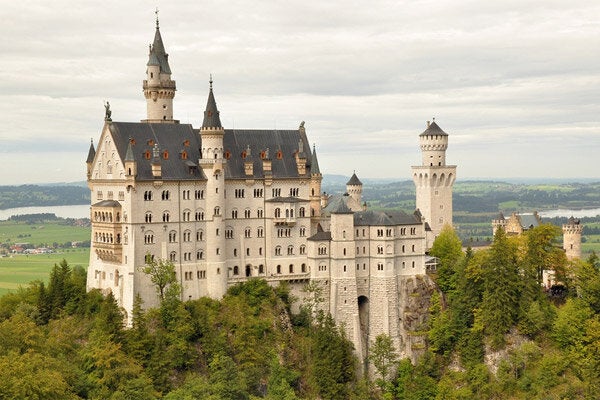 Fairytale castles, meanwhile, await those travelling to Allgäu, a stunning Alpine region covering the south of Bavarian Swabia. Famed for its mesmerising landscapes and luxurious spas, it's a true 'get away from it all' destination. Your first point of call should be Neuschwanstein Castle, a Romanesque palace located on top of a leafy, rugged hill in Hohenschwangau. Serving as inspiration for the castles in Disney's 'Sleeping Beauty' and 'Cinderella', it's a magical place to spend the afternoon. Afterwards, take a stroll along the sparkling Lech river beside Füssen, before admiring the torrents of the magnificent Lech Falls.
Sample southern charms in Lecce, Italy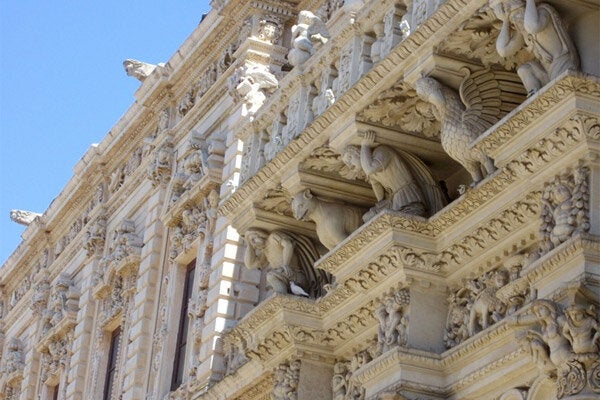 Finally, you can forget heading to Florence this Valentine's Day, and take a trip to its equivalent in the south instead. Lecce is a beautiful, historic city located in Puglia, - or Italy's 'heel' - awash with intricate Baroque architecture and famed for delicious wine and olive oil. Once you've made your way around its myriad of cathedrals, churches and palaces, enjoy a romantic stroll in the Orto Botanico di Lecce, or botanical gardens. Of course, one of the best things about breaks in Lecce is the traditional accommodation on offer: staying your own private, farmhouse replete with expansive gardens and terrace area, you and your partner can simply relax and rejuvenate.