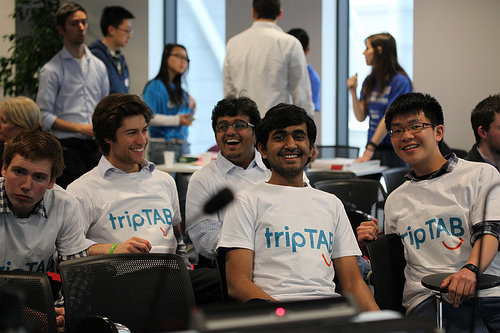 Last Friday, as the clock struck 6pm, 70+ success hungry entrepreneurs poured into the top floor of Newcastle University Business school - talks of 'next Instagram' and 'Reddit for Apps' was overheard over the sound of munching Pizza as Startup Weekend Newcastle kicked off.
There have been over 400 Startup Weekend events across 100 countries to date - with 12 other Startup Weekend events also taking across the globe last weekend - from Tunisia to Chile and from Brazil to Prague - and a huge roar goes up in the building when the Startup Weekend facilitator introduces that Newcastle - in the North of England, was added to this list for the first time.
There were highs and lows for each team that formed. Tech was built, friendships formed, ideas were scrapped and reformed. There were impressive 'pivots' (social music voting to car insurance aggregator), teams working until 6am and even some even Salsa dancing to lighten the mood!
Dedicated entrepreneurs travelled from all across the UK for the event (Leeds, London, Scotland) and even further afield (Boston, USA and Majorca) just to be involved.
Laura, who flew back from Majorca especially for the event, said
'I booked my flight back once I heard about the event - I want to take every opportunity comes along - and this is one of those events that can really shape your future . I don't know if I'll go back to Majorca after this - we'll see how we do on the Sunday night pitches, we've great team and I think we can really win this'
Turns out Laura's decision was worth, it as her team, Joblog, won the top prize out of £40,000 worth of prizes on Sunday night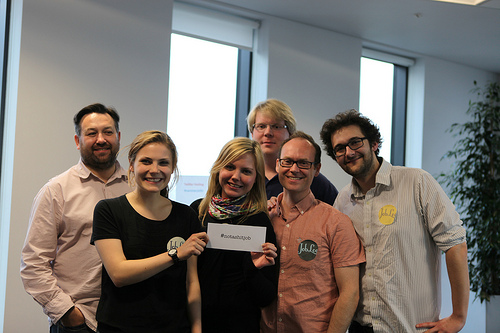 The top winners were JobLog, a team that hopes to flip the recruitment industry on its head by offering a video recruitment site with no jobs. Runners up included Playzee, a soccer startup that allows users to share videos of 5-a-side goals across social media, Triptab, which provides inflight entertainment on demand, Mymenu a customized food ordering app and Zeniality an emotional Intelligence Game App for children.
One mentor, Paul, getting a bit carried away himself and was last seen clutching a well-earned beer after spending an impressive 12-hours mentoring the teams 'I just wanted to make sure I saw every team, I'm really impressed with some of the ideas here today', he said as he takes a sip.
The Startup Weekend organiser said that the weekend was a great success,
The Startup Weekend Organisor said:
"Startup Weekend Newcastle is the first one we've run in the UK outside the London area. We were a little unsure what to expect but this weekend's talent, passion and quality of ideas really shows that the North of England can match London's any-day (or weekend)."
With friendships formed, entrepreneurs inspired and fun had, there was little doubt as there 12 winning teams at Startup Weekend Newcastle
Organiser Howard Kingston, writes about Startup Marketing for his Startup Bloghttp://startupremarkable.com
@howardvk