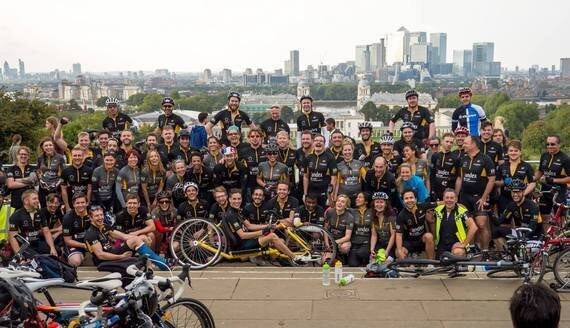 What do you get when you cross 65 techies with 131 wheels?
This weekend, I had the pleasure of joining 64 other London entrepreneurs and techies on Techbikers: an annual 320km, 3 day cycle from Paris to London.
The Mission? Raise £50,000 for charity Room to Read, work off some pizza and beer bellies (the startup staple diet), build new friendships, and strengthen our tech community.
Representing London in #Techbikers colors were startup founders (Barpass, Qudini, TanktopTV, Barpass, OnDevice Research and, of course, Future Ad Labs), Tech giants (Google, Yandex, Mailjet, Accenture), VC's (Index, Balderton, Frontline Ventures) and even journalists (Bloomberg TV)
On Friday we set off to Paris on the Eurostar. The mood was filled with apprehension, suspense and knowledge that things could go horribly wrong at any moment (similar to the atmosphere in many a VC's waiting room ;) as we packed in our final bit of carbo-loading before we began our 320km cycle.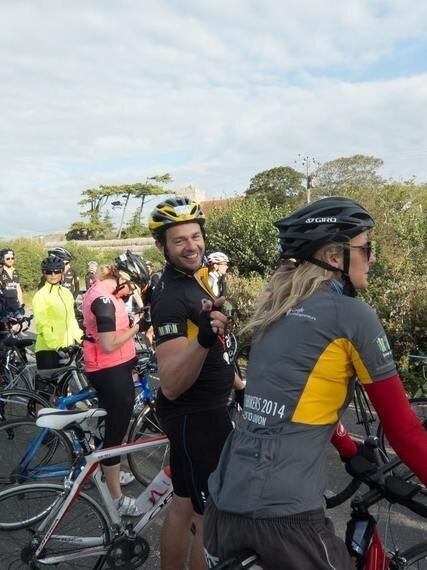 We gathered under the Eiffel Tower preparing to set off, a look to my right and left would show more than your standard group of VCs, entrepreneurs and techies. You'd see:
- Two Boris bikes (anyone who has rented one more than 15 minutes will appreciate the challenge of riding it for 3 days solid)
- Two Bromptons (the folding bikes, including one specially made in Google colors especially for the ride)
- One tandem, ridden by a founder and his Angel investor who is blind
- One hand driven bike (its owner broke his leg two weeks ago)
- A fixie, (no gears...makes hills extra fun)
- Two men in pink ballet dresses (they tried to convince us it was for charity)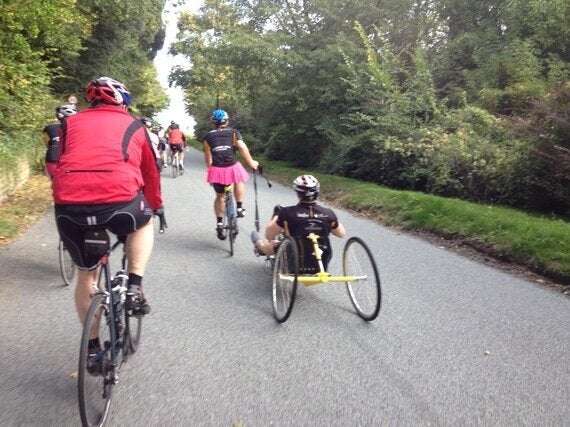 The ensuing 320km ride across France and England was just as colourful: We had sunburn, torrential rain, thunder, lightening and one particular hill that we thought would never end (the GPS co-ordinates have been tagged with a giant 'avoid' for future reference).
I personally had the pleasure of adding 10km onto my journey as a group of us went off track on day 2, quickly followed by 3 punctures on my rear wheel in quick succession. We felt the tech lords were testing us.
There was sweat, tears and even a little blood, but like any startup knows, bonds are made in getting through the tough times together, and as we pushed through the pain, no Techbiker was left behind.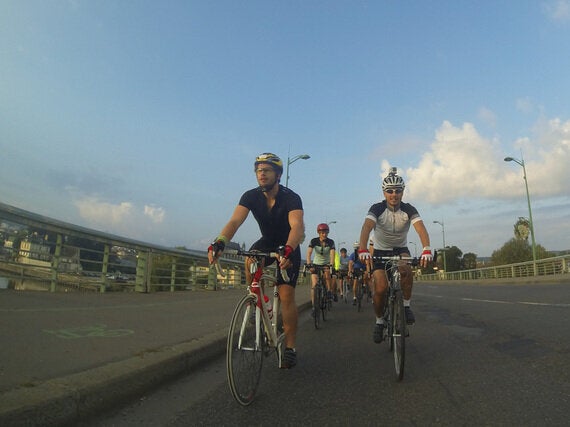 We rolled into the 320th km at the finishing line outside Google Campus in Shoreditch on Sunday evening, there were sweaty hugs and emotionally high fives shared. Cheers quickly followed this as we heard the news that we'd smashed our fundraising goal so that Room to Read was over £50,000 richer, and that the London tech community was that bit stronger.
Huge thanks for all my sponsors: Russell, Richard, Peter, Ciaran, Max, Noggers, Hannah, Stephen, Paul, Hazie, Steffi, Jan, Andy, James, German, Sinead, Alex, Ollie, - couldn't have done it without you.
Techbikers is an awesome initiative and I can't wait to take part again next year! And the effort was all the more sweet because we were supporting Room to Read and its amazing quest to promote literacy and gender education across the world.
For those still keen to show support and sponsor my ride, there's still time :) Do it, click here!