Earlier this week 10 budding digital start-ups gathered for ignite100's demo day in London. It had been an intensive 13-week build up and this was the companies' second chance after the success of the demo day held in the programme's home of Newcastle.
Ignite100 is Europe's £1 million accelerator programme directed by Paul Smith and Jon Bradford. 10 teams have benefited from over 50 world-class mentors and the chance to gain seed funding of up to £100,000. The focus is on mentor-ship fuelled development, drawing on a wide range of experience and investment from Finance for Business North East.
This event was the final chance for the companies to gain any additional investment needed to spur them on to successful independence. So without further a do, here is a short run down of the elite companies that presented:
Beatnode is a music promotion platform that helps to harness the power of social media to build a bigger and more engaged fanbase" Artists are always in desperate need of exposure and Beatnode aims to promote their music and engage fans on their own terms.
Earsoft has produced software to regulate and increase volume and quality of sound on Apple laptops. This could see the end of times spent straining during conference calls or frustrations of having to adjust volume between songs or movie scenes as the program synchs audio ranges.
Chadex puts forwards a simple but brilliant concept of donated charity space online. It seeks to provide fund raising solutions for charities and to empower charities by reducing the cost of acquiring advertising space. Chadex hopes to better utilize the advertising networks it feels are currently best serving the private sector by putting charities in touch with an online inventory service.
"The Faster route to the best candidate"
With an emphasis on speed, Credible seeks to connect businesses with high quality candidates to enable recruitment fast without draining resources.
These software creators provide simple online stock and order management. Catering to retail shops and ecommerce, all takes place "in the cloud". The online platform centres on fast and efficient service to allow clean business administration.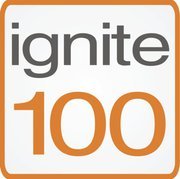 Fantoo is the company that aims to screen your inbox so you can save time and read what matters to you. It looks to save customers in the ever-thickening stream of email by creating a personal intelligent experience through auto-categorisation of content. Fantoo is unique in its use of photo and mood assignment to emails, creating a more vivid experience it hopes to breath new life into email.
Future Ad Labs takes a unique approach to advertising. The idea Playcaptcha, offers an alternative to the normal frustration of deciphering captchas. It creates a fun, gaming experience that promises unique brand engagement. This will not only improve the user-experience but also gain revenue for the host site.
Inquirely provides a sleek, easy to use form creation and publishing provider for surveys and competitions. No coding experience is required and it is easy to embed and export your personalised product to other websites. By adding publicly available data from the social web to aid forming a greater understanding of the customer. In addition it helps create analytical reports to show companies their "influential customers and trends in form responses".
Matchchat provides a social platform for football fans to have their say. It enhances the match experience by allowing you to comment on and interact with events as they happen in the game. "Latest live stats" let you discuss in more detail and you can talk to your friends or fellow fans or "wind up the opposition" on the forums. Matchchat recognises that the majority of interaction with live sport now takes place online and aims to become encourage this phenomenon and become a central hub within this online community.
Pinster aims to identify trends and provide clarity on the areas that a company should focus on to gain optimal efficiency and best return on their investment. In turn it offers solutions and tailored advice as to achieving these goals, with an emphasis on audience targeting and engagement.
By all accounts Ignite100 2012 was a huge success and those looking to get involved in the class of the New Year should head to ignite100 now.