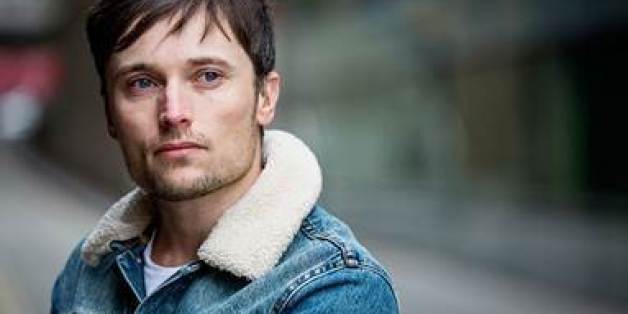 Sense
Research launched today, by the national disability charity Sense, reveals that disabled people in the UK are still being marginalised by negative public attitudes - with a quarter (26%) of Brits admitting that they have avoided conversations with disabled people.
Only half (52%) of those responding to the study believed that they had much in common with disabled people; whilst 'fear of causing offence' (30%), 'feeling uncomfortable' (20%) or 'not knowing what to talk about' (17%) with disabled people were the most commonly cited reasons for avoiding conversations.
The research coincides with a new report published by Sense and the 'Jo Cox Commission on Loneliness', that highlights the scale and impact of loneliness on disabled people - with one in two (53%) disabled people regularly experiencing loneliness.
The most shocking revelation is that most disabled people won't be surprised by these figures.
I experience loneliness on a daily basis, as do many disabled people I speak to. Public attitudes, accessibility and employment support are all areas that must be addressed if we are to address social isolation for disabled people
I was born partially deaf and have limited vision as a result of Usher syndrome, a progressive condition which slowly causes my eyesight to deteriorate.
I always liked to keep busy with work and friends. However, as my eyesight deteriorated it felt like my ability to do this became hindered.
But in reality it's a lack of awareness and support that limit disabled people.
Employment
The thing that hit me hardest was losing my job. As my eyesight deteriorated I had to make the decision to leave, as it became unsafe to travel on my own. The loss of employment had a devastating impact. I lost my daily structure, financial independence, self-worth and that vital platform to socialise with other people.
Better support and access to employment opportunities can be a key way to prevent loneliness for disabled people.
Accessibility
Simple things like going to the pub can be a stressful experience when you have both sight and hearing impairments. I have to try hard to hear in noisy places and even walking to the bar can be a challenge because of my tunnel vision. There aren't many venues for young people that are accessible to someone like me. Poor accessibility is one of the main barriers to forming social relationships.
I now spend most of my time at home. I'm young. 39 years old. I should be out meeting people and experiencing things. It's incredibly frustrating to be in this position.
I'm currently going through the training so that I can get a guide dog, which I hope will make it safer for me to travel alone again - but will still need venues to be accessible.
Social attitudes
I've lost friends because of my disability. As the effects of my condition became more obvious, it was clear that my friends weren't comfortable with it. Rather than discuss it, I'd just stop hearing from them. It was as if my condition was contagious.
A change in public attitudes towards disability would make a great difference to the isolation disabled people feel.
Disabled people aren't considered normal. Until that happens, it's natural that we'll be treated differently and excluded. We have to change this - we have to show people that we're just like them, with common interests and aspirations.
We can normalise disability by ensuring that there is a greater representation of disabled people in the media. At the moment, it's very rare to see a disabled person on the screen, unless it's The Paralympics or an episode of The Undateables. The situation has to improve.
'Someone Cares If I'm Not There', a new Sense report examining the issue of loneliness for disabled people, will be launched at a Parliament on Wednesday afternoon. To view the report or for more information on the month's activities, please visit www.sense.org.uk/loneliness
HuffPost UK Lifestyle has launched EveryBody, a new section calling for better equality and inclusivity for people living with disability and invisible illness. The aim is to empower those whose voices are not always heard and redefine attitudes to identity, lifestyle and ability in 2017. We'll be covering all manner of lifestyle topics - from health and fitness to dating, sex and relationships.
We'd love to hear your stories. To blog for the section, please email ukblogteam@huffingtonpost.com with the subject line 'EveryBody'. To flag any issues that are close to your heart, please email natasha.hinde@huffingtonpost.com, again with the subject line 'EveryBody'.
Join in the conversation with #HPEveryBody on Twitter and Instagram.