Although I'm Cambridge born and raised and the library was where I spent most of my days (well not really, but I hope one can recognise my poor and laughable effort of referring to the Fresh Prince), my fascination of the richly-diverse region of Tower Hamlets in East London has grown exponentially in recent years.
I've been here so many times that I've lost count, but fortunately I don't even need to use the GPS on my smartphone anymore. Seriously, you cannot begin to underestimate the value of battery life. Or maybe you do, so that's surely a good thing. I think it's fair to say that I know where most of the fried chicken shops are too; those succulent, tender, fried chicken wings... and let's not forget the spicy lamb doner kebabs. An abundance of delicacies to get you salivating; just can't seem to get enough (excuse the Depeche Mode reference, but let's face it, I'm on a roll today!).
Commuting by train from Cambridge to London Liverpool Street before sauntering past the curry houses of Brick Lane, it was in this area of the East End that I was offered the opportunity to present a web series chat show for an online British Bangladeshi TV network. I learned from my presenting experiences that this was just one example of how Internet technologies can be utilised to make a positive difference and inspire young people, particularly those from deprived backgrounds. But inspiration is an entity that functions in multiple ways, and it is my encounter with Mohima Ahmed that encouraged me to highlight how technology is being utilised for a great cause - right at the heart of East London.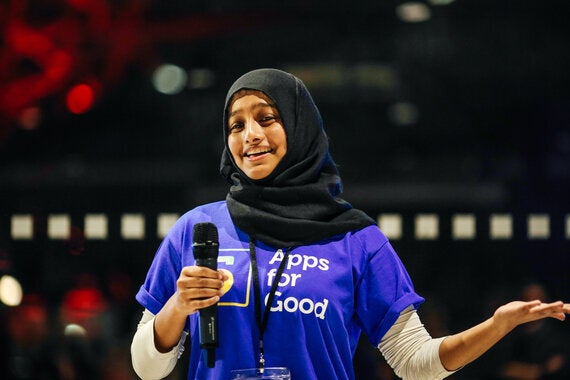 Mohima Ahmed is an Apps for Good trustee and a volunteer for Inventors Club Whitechapel
(Photo Credit: Apps For Good)
In August 2016, I had the privilege of meeting Mohima, a bright and talented biomedical engineering student from Imperial College London, who lives in Tower Hamlets. She is a trustee/fellow for Apps For Good, an open-source technology education movement that partners with educators in schools and learning centres to deliver their course content to young people. Mohima developed an English-to-Bengali translation app in 2011 for parent-teacher conferences. She revealed that she is a volunteer for Inventors Club Whitechapel - a small and ambitious group of young parents, local residents and enthusiasts aiming to bring the world of technology to children in Whitechapel.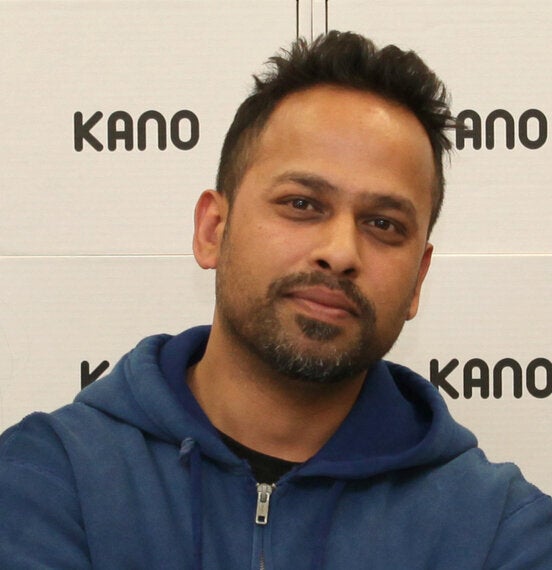 Akik Miah is the founder of the club
(Photo Credit: Inventors Club Whitechapel)
The club was founded in February 2016 by Akik Miah, a systems designer, with the intention of introducing young people to coding, data networking, hardware and applications design. "Our aim is to provide kids with the best of opportunities that technology has to offer and help bring out the inventors in them," he said. "Local youngsters are not aware of the opportunities on their doorstep so we are hoping to deliver something exciting to Tower Hamlets, and create opportunities for the next generation who want to pursue a career in the field of technology."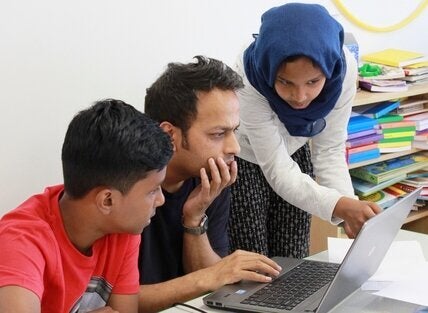 Akik and his team of volunteers aim to work with local youngsters and bring out the inventors in them
(Photo Credit: Inventors Club Whitechapel)
Akik formed a multi-skilled team of local volunteers from various sectors, including law, finance, and academia to help with the running of the club. Mohima is very much a key figure of the group, a regular helper who interacts with the club's younger members and explains to them what they can do with code. "My experiences of working with kids is more to do with building their confidence than anything else," Mohima said. "Speaking to them, understanding their thoughts and ideas, and then supporting them is important, which is what I try to do in my role."
Mohima is of Bangladeshi descent and feels that the Bangladeshi community has never been short of talent or ambition, but she believes a lot of bright young people are hindered by a lack of guidance and role models in the technology field. "The club aims to break down these barriers and show local kids that they really can do anything, or even invent the kit to do so! There's no reason the next Mark Zuckerberg can't come from Tower Hamlets and when they do, the natural altruism and charitable teachings embedded in our culture will see that this is a force for positive, world-changing good."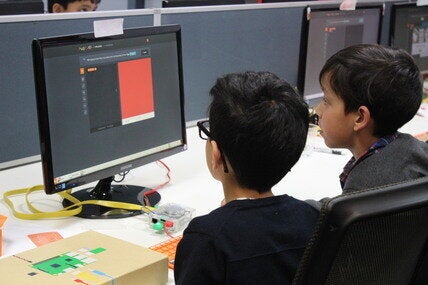 The children are focused on their assignment
(Photo Credit: Inventors Club Whitechapel)
Although the majority of the club's members come from a Bangladeshi background, Mohima stated that it was set up to support all children living in Tower Hamlets and that there is a greater focus to encourage more female students to become involved. "We're definitely trying to recruit more students from all backgrounds. We are also thinking about how to involve more girls in the club and provide a platform for their work," she said. "I hope that the girls who have attended our sessions so far have learned that there's definitely a place for them in the tech world too. There's no specific "type" of girl either, nor is there a dress code. We've got women wearing Converses and women wearing Louboutins - all that matters is that we love what we do!"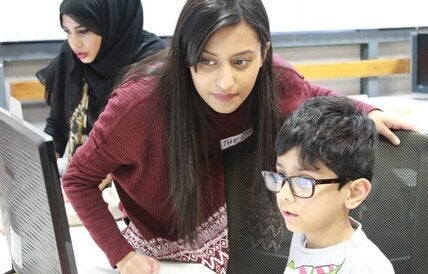 Faizah (centre) is studying Education at university and is one of the volunteers at the club
(Photo Credit: Inventors Club Whitechapel)
My recent adventures in Tower Hamlets have filled me with inspiration. Inventors Club Whitechapel looks forward to 2017 with ambitious projects to continue their mission of highlighting and nurturing young and local talent. Although it is often described as one of London's most deprived boroughs, I believe Tower Hamlets is a place where the next generation can look to create their own opportunities and make their dreams become a reality.
Time for me to munch on some chicken wings...