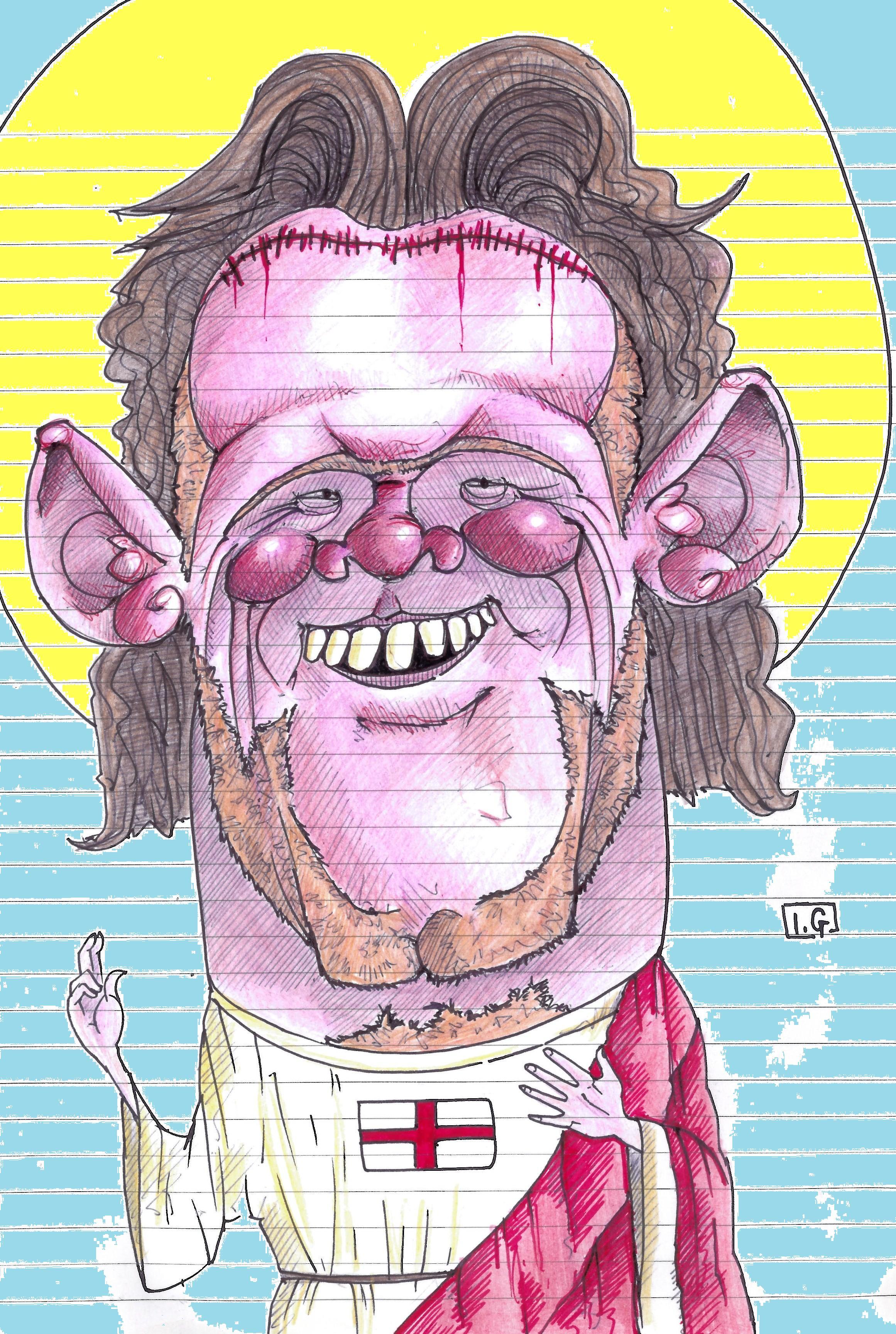 So here we are again, wallowing in the misery and recrimination of another abortive England campaign, truncated in customary fashion by a penalty shoot out in the quarter finals.
Only this time, we've got nobody but ourselves to blame for the gut-wrenching emptiness which greeted us on Monday morning because at no stage during the preceding months were we given the scantiest pretext for anticipating anything different.
If anything, the powers that be told us keep our feet firmly on the ground this time around. In the run up to the tournament we were assailed by dour and self-deprecating sound bites from our distinguished pundits seeking to hammer home the team's shortcomings. They exhorted us daily to remember England's injury woes, the fact that the manager had only occupied the role a matter of weeks and the inexplicable inclusion of Stewart "0 goals, 0 assists" Downing in the squad. In short, we were warmly insulated against any semblance of expectation and thereby armed against any anguish which might arise from its frustration.
Or so we thought. For it turns out that not much is required to induce a rabid Englishman to suspend disbelief. Apparently a hair's-breath victory against a second-rate Sweden side and a bus-parking draw against a French team who later shambled out of the tournament (albeit to Spain) with the footballing equivalent of a tobacco-enfeebled Galllic wheeze, was enough to get the three lions purring again. By the time we lumbered past Ukraine with the aid of a wrongly disallowed goal, Gary Lineker and Adrian Chiles were simpering about our "route to the final" and we foolishly dared, in the face of reason and logic, to dream again.
Don't get me wrong, we're not a team wholly bereft of redeeming features. Hodgson's England boasts a solid defensive foundation that is probably the envy of many a more accomplished team. Despite their off-field exploits and having the personality of a damp egg-box respectively, I believe there are few teams at the Euros which would not benefit from the inclusion of John Terry and Joe Hart, to name just two.
Regrettably, the edifice which Hodgson has erected on those foundations can most charitably be described as "workmanlike". Our midfield is, in most cases, more effective without the ball than with it and in the case of the hapless Theo Walcott (who it seems no amount of practice can teach to control a ball) one can never really say for certain which it is.
It has to be said that Wayne Rooney, though a celebrated romancer of the elderly who puts one fairly in mind of Al Gore's fabled bete noire "ManBearPig" in South Park, is undoubtedly the closest imitation England has of a world-class player. But placing him at the head of a team so bereft of creative talent is roughly akin to sticking a turbo supercharger on a G-reg Vauxhall Nova....which coincidentally is another sysiphean endeavour in which the English excel.
In summary, we had no right or reason to expect anything more than an undignified quarter-final exit. If your child is perfectly sweet but a little bit simple, you don't invest in Harvard Business School memorabilia and then disown him when his horizons are limited to the vocation of plumber. Or England centre-forward.
I'm as guilty as the rest though. The illustration above was originally wrought in hope, turned to bitter irony by the callous vicissitudes of fate. Still, it was a fun week dreaming.