This year International Fashion Showcase (IFS) at London Fashion Week, discovering and promoting young fashion talents from across the world, hosted designers from far East (Egypt, UAE for the first time), near East (Europe) as well as other destinations across the globe. We kept our eyes glued to the Central-East European selection (can't blame - this is what we do) and the selection was pretty visually pleasing, with the Czech Republic at the centre of attention. My humble guess was that the first prize for the best Country representation this year will come back to Europe, Central Europe, Czech Republic, and my prediction was correct.
The back-to-home location of Somerset House was a nice change from the last year's Brewer Street Car Park (where the main Designer Showrooms are located since last season). The car park gives a nice edge to the Designer Showrooms, however, steals light, literally, from the emerging fashion installations adding an unnecessary amateur feel to great fashion and jewellery designs. Alternatively. Somerset House helps young talents shine in a natural light (literally, again). When you just enter the exhibition our Georgian friends Atelier Kikala will welcome you at the Next In Line selection.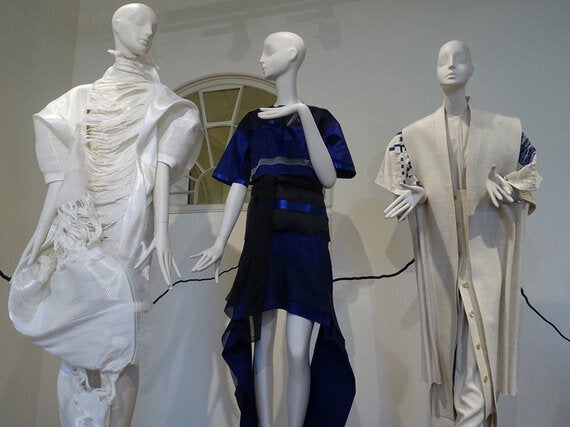 The Czech Republic's designer selection and curation by Pavel Ivancic (designer himself), at the end of the fashion filled corridor at West Wing Galleries, plays like a grand finale of the International selection. We will dedicate a whole new page to this selection and the rise of the Czech Republic fashion soon. But for those looking for instant inspiration - don't miss Sofya Somareva's hats shaped as human hair or huge cactus). I couldn't resist trying one on and already started thinking about my very own human hear hat from sheep felt. Another flavour of the Czech - humble and sweet Marketa Kratochvilova and her daring sexually intense creations called Enfant Terible. I didn't try on any of these, though.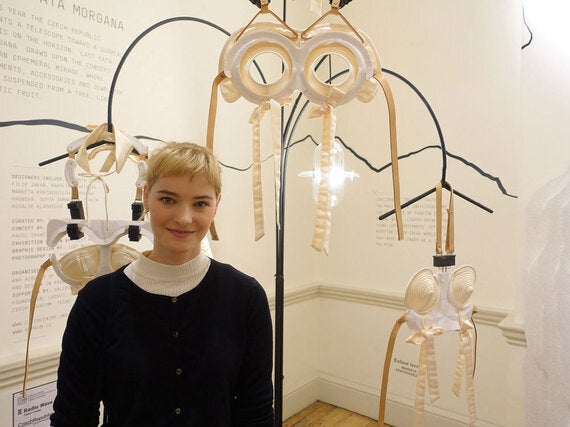 Our next stop at IFS2016 was Romanian jewellery room. This year Romanian delegation was supported by the newly established National Association for Contemporary Jewellery. Hence, all designers were jewellery students and graduates. Romanian designers produced original mini-series collections for the IFS2016 according to this year's theme Fashion UTOPIAS. I genuinely liked the curation and exhibition and the selection of the designers, especially Maria Otilia Mihalcea (Oval), who explained me how her unique jewellery can be worn (or sewn into my attire on the go). Another young artist you might want to check - Adelina Petcan, just ask her about all the symbolism behind the pendants resembling recycled decorative blush containers.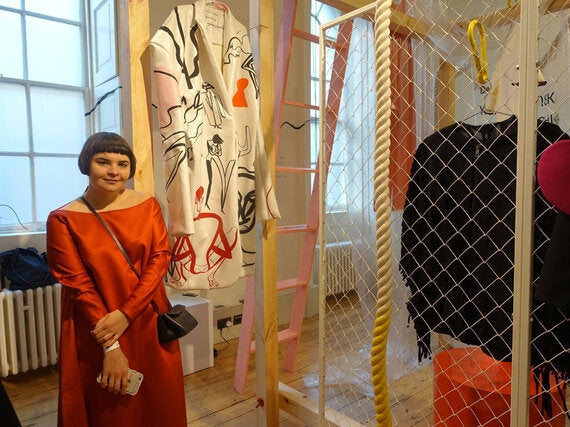 Finally, the selection of 8 emerging Ukrainian designers and a friendly chat with some of them made me feel at home. As repeatedly admit, being a Lithuanian I have an unbiased crush with Ukrainian fashion, but you can't call me subjective. Supported by Ukrainian Fashion Week and British Council with the artistic guidance from Masha Reva, a rising star and a Central Saint Martin's graduate, the selection presented Ukrainian fashion rebels, including our friend Irina DZHUS and our new friends Yana Chervinska, FROLOV, RCR KHOMENKO, LARA QUINT, Yulia Yefimtchuk+, and Monica Bernar.