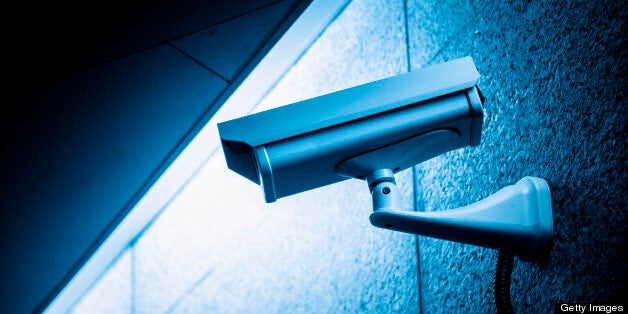 On Thursday the Home Office published figures about the number of individuals referred to the PREVENT counter-extremism strategy between April 2015 to March 2016. Headlines have honed in on the fact that 95% of referrals to PREVENT in that time were deemed unnecessary.
Before going any further I want to say it plainly - these statistics are further proof that PREVENT is a failed policy, and one that must be abolished. Not rebranded, not merely 'reformed'.
For over a decade PREVENT has faced mass opposition from across society and civil sector calling for a fundamental rethink of how the state approaches 'security'. This opposition has been met with stubborn resistance by successive governments, but PREVENT has long passed the point of being a tenable public policy - it has to go.
There is much to be unpicked in the stats released this week. Predictably, Muslims/those identified as possible 'Islamist extremists' continue to compromise the majority of PREVENT referrals as they have been since its start, reflecting the anti-Muslim racism that is core to PREVENT.
But possibly the most troubling figure should be the high proportion of children and young people referred - with over half aged 20 or younger, and over a quarter falling younger than just 15. This reflects a growing trend since 2014 whereby PREVENT has turned its attention more directly to school-aged children, seeing skyrocketing figures from the education sector that national teachers' unions have noted with alarm.
Since the Counter-terrorism and Security Act 2015 placed PREVENT on a statutory basis for public bodies including nurseries, schools and universities, PREVENT has operated more heavily under the label of 'safeguarding' - allegedly protecting vulnerable individuals from the harm of being "radicalised". But the state's apparent newfound concern for children rings hollow.
Safeguarding is concerned with the rights and welfare of children and vulnerable individuals, not marking them out as threats to national security deserving of police intervention. If PREVENT was truly about 'safeguarding' it would have said so since its start - rather than nearly a decade after its introduction. The move to the framework of safeguarding only continues PREVENT's long, twisting path from its introduction in 2006, from first marketing itself as a tool of 'community cohesion' through to 'integration' and now to 'safeguarding'. PREVENT is a policy that has continuously shifted the goalposts by which it measures itself, led by the whims and agenda of the government of the day.
The education sector on the whole has been marked as a key PREVENT battleground since the 2011 overhaul of PREVENT under the Coalition government. Since then student societies - especially Islamic societies and those campaigning against war, tuition fees and for the Palestinian case - have found themselves stifled and under surveillance by their institutions. Politically vocal students have also been marked out for monitoring. The recent shifts have meant school-aged children are being introduced to the reality of state surveillance ever younger. The so-called "chilling effect" of PREVENT is forcing a generation of young people into silence and compliance, toeing the state line rather than fighting for principles of justice.
The massive disparity between those referred and those who continue in PREVENT is far from an accident or aberration: with PREVENT, over-referrals are a built-in inevitability. To understand that it is worth considering PREVENT through from end to end. PREVENT emerged in, feeds off and in turns sustains a climate of mass paranoia and anti-Muslim sentiment, hinging on the seemingly permanent threat of 'terrorism'.
The model of "radicalisation" that it operates for understanding how individuals come to commit violence has been widely discredited as reductionist, while its framework for identifying indicators of extremism have been condemned by academics as resting upon shoddy scientific process.
Underpinning all of this is the fact that PREVENT has not - and can not - conclusively prove that it prevents any acts of violence at all. Rather, the government have been labouring behind smokescreens and pro-PREVENT echo chambers, wielding an elastic definition of extremism as a weapon of repression.
Statistics like todays are important in what they tell us and just as much in what they do not.
Amidst number-crunching and analysis it's easy to lose sight of the very human impact of PREVENT, the stories that lie behind the data sets.
We cannot pave over the fact that PREVENT embodies state violence, and directed at the most vulnerable and precarious communities in Britain - predominantly working class Muslim communities with little recourse to defending their rights or scrutiny.
For every sensational story - as the Home Office have led with this week - about young boys "pledging their allegiance to ISIS" - there are hundreds, thousands of stories of young children subjected to the torment of monitor, referral and interrogation for nothing more than maybe saying the wrong word at the in the wrong place, at the wrong time. This is to speak nothing of the damage inflicted on their parents, traumatised into silence.
It is crucial that we give voice to those stories, and organise in solidarity with those most sharply affected by PREVENT. This November as part of Islamophobia Awareness Month, my organisation will be hosting the Students Not Suspects tour against PREVENT to do just that - bringing together victims of PREVENT and counter-terrorism, students activists and academics to illustrate the dangers of PREVENT, the reality of state repression of civil liberties - and how to organise to end PREVENT.

The NUS Black Students' Campaign, alongside the NUS Women's Campaign, FOSIS, the Students Not Suspects network and the Educators Not Informants network are hosting the national Students Not Suspects tour, launching in London at UCL on Wednesday November 15th: https://www.facebook.com/events/523275914694032