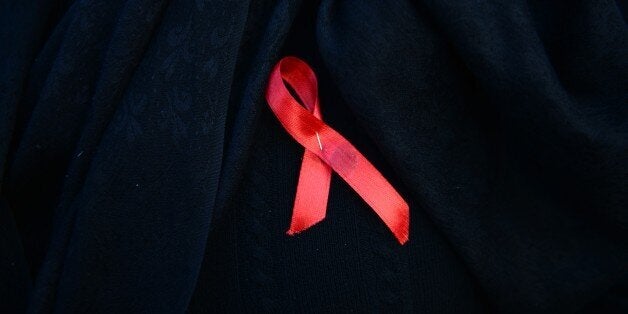 It is certainly true that we've come a long way in our fight against AIDS. Fifteen years ago, only 200,000 people were on HIV treatment, today over 18million are. As a result of this increase, and progress in other areas, the slogan 'The end of AIDS' has become commonplace, implying that the epidemic is nearly over. However, this term does not reflect the current reality of the global epidemic and its frequent use by the media and policymakers could also be counterproductive.
The real picture is that out of 36.7million people living with HIV, over 50% of people needing treatment still don't have access to it. Since 2010 there has only been a 6% decline in infections globally with a significant increase in the Caribbean, Middle East and Eastern Europe and Central Asia (EECA). In EECA, infections have increased by 57% between 2010-2015.
If we really want to start writing the narrative about the end of AIDS, we need to reinvigorate the response. The global community, led by UNAIDS, has set ambitious targets for ending AIDS as a global health threat by 2030. This will only be possible if donors step up to the plate and increase financial, programmatic and political commitment to the global response.
The UK government has a long history of leadership in the global HIV response. Under a Labour Government, the UK launched its first ever international HIV strategy 'Taking Action' back in 2003 and secured a G8 commitment to universal access to treatment in 2005. The UK remains the second largest government donor in the HIV response and this September commendably pledged £1.1billion to the Global Fund to fight AIDS, Tuberculosis and Malaria.
It has been heartening to see the UK's financial leadership within the HIV response continue. However, this worthwhile financial contribution can only have maximum impact if it is backed up by serious political engagement. Unfortunately, in recent years, the UK has fallen short in this regard. The UK's most recent HIV and AIDS strategy expired in 2015, and there are no plans to renew it.
DFID claim that they are moving towards an integrated holistic approach where HIV will be integrated into wider health and development programmes. Yet DFID's strategic vision on women and girls contains no reference to HIV- despite the fact that AIDS remains the biggest killer of women of a reproductive age. DFID's Youth Agenda pledges to put young people at the heart of development, yet HIV is omitted, even though AIDS is the second biggest killer of adolescents globally. DFID have no meaningful way to track HIV as it is merged into wider programmes and no way to ensure it does not fall through the cracks.
Fortunately, there are some growing movements within the UK that are dedicated to pushing for a more ambitious HIV response. The 'It Ain't Over' Campaign lead by STOPAIDS and Youth Stop AIDS is calling on DFID to renew its political, programmatic and financial commitment to ending AIDS. Run by a grassroots network of young people, the campaign urges DFID to carry out a stocktake review of its approach to HIV.
The stocktake review, which chair of the International Development Committee, Stephen Twigg MP, supported in a recent letter to Priti Patel, would assess whether DFID is effectively integrating HIV into its programmes and maximising the use of its political, programmatic and financial resources to achieve impact within the HIV response.
The link between gender inequality and the spread of HIV is undeniable, so it is right that any strategy on dealing with HIV has increasing gender equality at its heart. That is why in Labour's International Development Strategy, not only will tackling HIV appear strongly, but so will a commitment to three key initiatives: to keeping girls in school; to helping women into work; and to stopping gender-based violence. Only by doing so will we be able to achieve the Sustainable Development Goal of ending AIDs as a public health threat by 2030.
As long as HIV and AIDS remains a killer across the world we must not detract from our fight against it, but on today's World AIDS Day, I hope that by next year's we will be closer to never needing another.
Imran Hussain is the Labour MP for Bradford East and Shadow International Development Minister
Popular in the Community