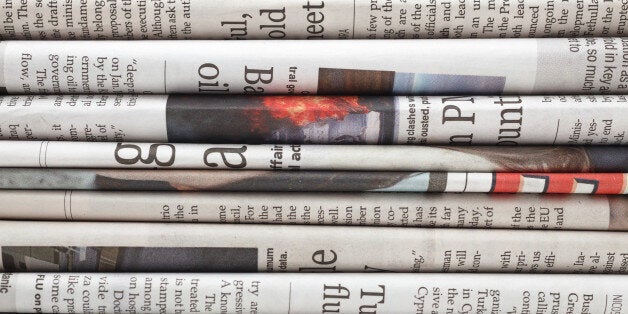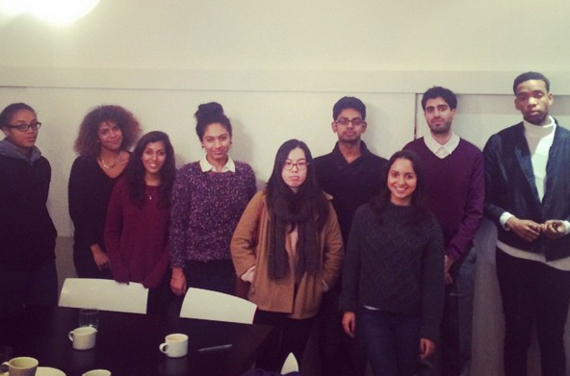 Myself and other Creative Access interns at our induction in 2014.
2016 has been bleak in many ways - a barrage of celebrity deaths, unexpected political votes, a rise in hate crime and now the year may have taken its final victim - diversity.
Last week it was announced that the government is slashing the funding for Creative Access - a British diversity charity that helps place people from Black and Asian Minority Ethnic (BAME) backgrounds into the media - putting the final nail in the coffin for diversity in the media.
Many have argued that schemes like Creative Access are discriminating against the masses. Katie Hopkins famously launched a crusade against the charity earlier this year after she claimed it was solely aimed at those who have no qualifications, who are lazy and is against those "who are unfortunate enough to be white."
Hopkins could not have been more wrong. Those unfortunate enough not to be white make up only 5.4% of the creative industry, even though the non-white population in the UK is around 14%. In journalism, the statistics are even more shocking where a recent report found that the industry is 94% white and 55% male.
Let me ask you, what is the point of having journalists holding people accountable if they are not representing society?
However, it looks like Hopkins and her legion of fans may have won the war as the government has announced it will be cutting £2 million from the charity, leaving it facing almost certain closure. The government had pledged to fund the charity since it was founded in 2012, but the recent change of Prime Minister has seen the department of Education take control of the budget. The emphasis they say now is to focus on apprenticeships for young people.
As somebody who has benefited from what critics say is a "discriminatory" scheme this is a kick in the teeth. Creative Access was founded because there is a clear problem with diversity.
For employers, it may well be an easy tick in the diversity box, but for people like me it's a way into a media industry that is predominantly white and middle class.
As someone who is now working for a national broadcaster and tried for years to make it in using 'traditional routes', my journey would not have been possible without the charity who provide pre and post internship support. It offers a welcome break from traditional exploitative internships which benefit those who have families that can support them.
The charity is not simply filling diversity quotas - they pick the best talent and put them with the right company. National broadcasters like the BBC, ITV and even the immigrant-hating Daily Mail realise that there is a problem and have all called on Creative Access to help.
The news of potential closure has understandably caused outrage, with almost 3,000 people signing a petition calling for action. CA alumni Tara Parashar, who graduated from SOAS and Durham now works on the BBC marketing team echoed what most had to say - that without the charity she would never have been able to get the appropriate training.
"My internship gave me so much confidence in myself, who I am and what I can achieve. Knowing that I can succeed at the BBC, where I've tried and failed to get work experience for 5 years. It gives you an amazing network of people who inspire me all the time."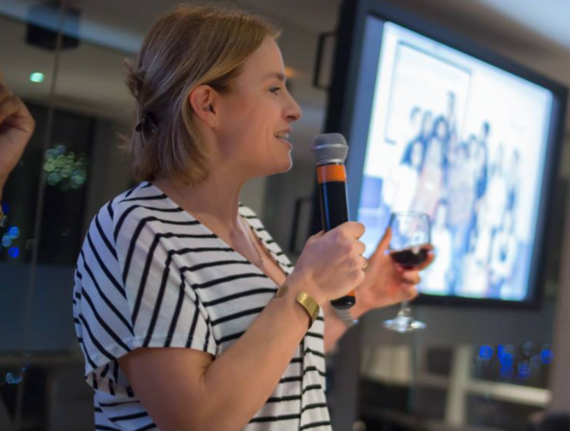 Josie Dobrin. Credit: Creative Access
Josie Dobrin, who co-founded the charity along with Michael Foster, admitted the news was a blow to them and that there is a fear that closure would mean that CA's current network would be unsupported. Currently all current interns and alumni have regular access to masterclasses from media experts and there's a worry that without that support people may not stay in the industry.
"We're incredibly proud of placing 700 people, not forgetting the hundreds who we coach through interviews and CVs. We've made a lot of progress in the industry and don't want to regress."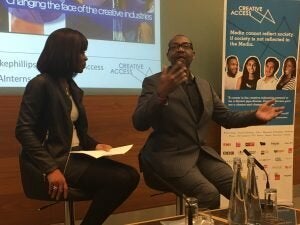 Comedian Lenny Henry and journalist Ronke Phillips have come out in support of Creative Access
However the charity say the support has left them feeling encouraged about the future.
"If you'd asked me when we first heard the news I would have said we were closing but now I'm not sure if this does spell the end. We've had incredible support from our alumni and media partners and are hopeful to find other sources."
For people getting into the industry like me the potential loss of a charity like Creative Access feels like a step backwards. I shouldn't have had to go through CA in the first place - but they have addressed a problem that in an ideal world shouldn't exist. The sad fact is that someone from a BAME background is less likely to be hired and if we continue on this path then we are in danger of having a media for the masses that is run only by the elite.
"The media cannot reflect society if society is not reflected in the media." Creative Access.
Popular in the Community