I have an interview at Vogue. For me, and others like me, there is nothing else; there is only Vogue. Vogue is fashion Valhalla and Alexandra Shulman is Odin. Once I step foot inside of 1 Hanover Square I will be falling in step with many of those walking down one of fashion's halls of fame. It is fair to say that I am terrified. As in, this is everything I have been working towards since I was thirteen. If I get this all the late nights prepping for shoots and the early starts so that I can be the first one in the office have been unequivocally worth it.
When I got the call I exalted. I pranced around my boxy university room in Edinburgh totally joyous (this news also prompted one of the best high-fives I've ever received, but I digress). As I sank down into my spinny chair trying to stop shaking so that I may return to critically analysing Chaucer, a thought struck me; what the hell do I wear?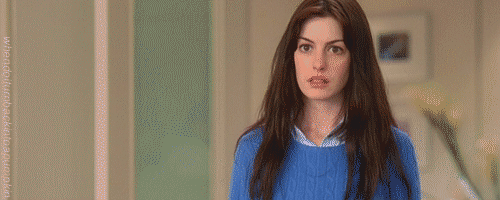 My first port of call was Alexa Chung's IT, which was as useful as asking my thirteen year old brother what I should wear. Though a thoroughly enjoyable read if you're looking to while away half an hour (there are a lot of pictures) it was totally lacklustre when I need some tangible advice. Within the pages of IT, Chung's only guidance was that I check that the clothes are clean (are they really though?) and to look in the mirror. Taking this revolutionary advice with a pinch of salt I took to the internet. There was nothing. Why could no one offer advice about what to wear to the most important interview of my life?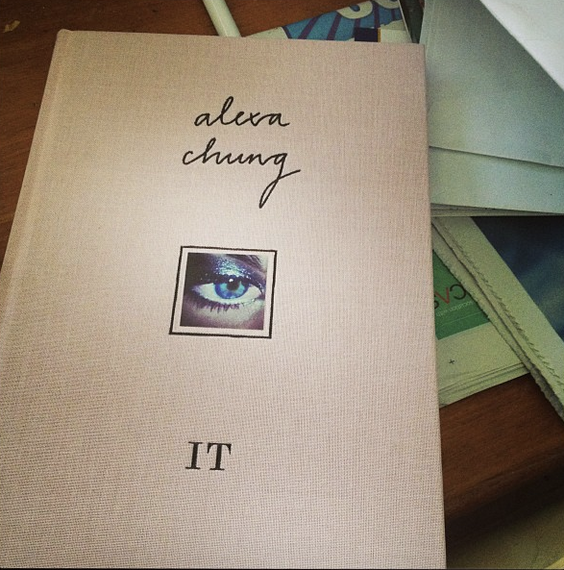 My everyday outfit consist of a pair of Topshop jeans that are too big for me, a black t shirt bearing some cultural crest, a pair of black Superga trainers with a hole in the right toe all topped off with a parka. I feel at this junction I must stress that since living in Edinburgh I have become rather out of practise when it comes to keeping up with certain trends; it's cold all the time. My central nervous system can't survive all that much variation, and neither can my student account.
Resigning to the reality I would have to do this on my own I took to ASOS. Side-note: the fact that ASOS doesn't log the number of hours each individual spends browsing their pages makes me almost as happy as the fact Netflix does the same. No one, especially not myself, needs to know exactly how long I have spent watching Buffy The Vampire Slayer whilst scrolling through 'New In: Clothing'.
So, the one thing I knew I wanted to wear was my oxblood Mulberry Alexa bag.
My most prized possession. I got it for my eighteenth birthday and have hardly put it down since. Like six year old Isabel with a Gameboy Colour and the new Inspector Gadget game. With this is mind, I took to Vogue's website to see what I'd missed on the trend front. I was informed that ballet flats are back in (GREAT) as are waist-centric silhouettes (GREAT) and cocktail jewellery (not so great). Here I found the most important answer; I can wear flats. For myself this is imperative, standing at a lofty 5'11" I tend to avoid heels like the plague, almost as militantly as I avoid wearing black and brown in the same outfit.
I had procrastinated away most of my time by this point and was going to have to rely on ASOS's next day delivery service to save me from having to wear my backup outfit (black turtle neck swing dress with holes in the sleeves). So I decided that to avoid potentially embarrassing sweat marks I would wear a black top and employ colour on my legs.
Reader, I settled on a loose fitting black t-shirt with oxblood cigarette pants.
Following this revelation my Mum informed me that it was uncouth to show one's arms in an interview, which is fine because I hate my arms, so she suggested a blazer. I wore a blazer everyday for seven years at secondary school and as such have avoided them ever since. However, I took my mother's advice and order a black longline blazer which I hoped would swish behind my as I entered and reinforce in my interviewer's mind that I can pull off a long black jacket and not look like Neo from The Matrix. Which is a skill in itself, right? I'm hoping my interviewer will be like "Wow, she's giving me absolutely zero Keanu vibes in that coat, what else can she do?!"
So my advice to others which are going to the interview of their dreams:
1. Dress for your shape. I am very tall so in a professional environment it is very important I avoid dresses or skirts as they always come up just a little short on me.
2. Wear your favourite item of clothing. Even if it seems a little out of place, like a quirky piece of jewellery, wear it. What if the person sitting next to you wears the same thing and you know you could pull it off better but didn't have the nouse to do so. Better to be safe than sorry.
3. Don't wear crippling shoes.
4. But also don't wear clodhoppers in revolt.
5. Don't wear anything ironically. Here, I would suggest avoiding all visible branding; you are a person not a billboard. Don't let any item of clothing detract from yourself.
6. Don't wear rings that are too big for you. Constantly fixing your rings gives off the same cringe as those bride's who have to hoik up their strapless dresses to avoid a nip slip.
7. Tie up your hair if you have a tendency to fiddle.
8. Re make up: Eyes or lips. Choose one. Never both.
9. Bring a spare pare of tights in case the ones you're wearing become ripped en route.
10. Don't wear clothes which will tell on you if you get the nervous sweats.