First off, sorry this blog has come a bit late... actually I'm not going to apologise as I've been too busy fitting as much living in as I possibly can!
Recently I've had whole brain radiotherapy, which wasn't too bad and so far has really worked! Lots of the numb parts of my face have feeling again and the headaches have gone. So even though my fluffy hair has fallen out again I'm happy I had it.
Now the boring 'sick person' bit is over with, I'll tell you all about my adventures! First off I flew to the Amalfi Coast to stay at the gorgeous Casa Angelina, my magnificent Aunt came with me for the first two days and my top chicks Eimear and Tasha were there for the last two days.
The holiday started off a bit weird. I was feeling very odd at the airport and realised that for 10 months I have done nothing but be in hospital, sit on the sofa or in bed. I was either sick from the chemo or resting to make sure my bloods were well enough for chemo! So while I did do bits and bobs I mostly felt like I'd become institutionalised by the medical profession. To be at the airport in pretty clothes with normal people and about to get on a plane... well, it was a bit overwhelming. My Aunt Marian had the perfect solution! Champagne bubbles! Brilliant.
What can I say about the Amalfi Coast except that everyone should visit it! The food is stunning, the views are utterly divine and the people great. It was the views that astounded me the most, my god they are amazing! We could see over to Positano and along the coast to Capri. I had pretty dresses galore with cool bikini and cover up combos to wear, and by George did I enjoy wearing them.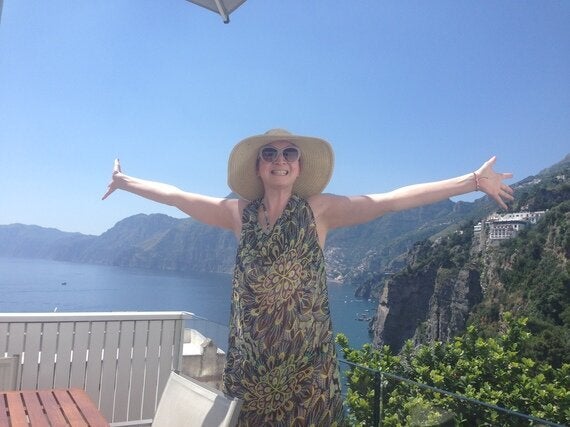 Once Marian had left and the girls arrived we took a boat trip to Capri and booked into La Fontelina. It is meant to be THE most beautiful beach restaurant in the world. It was amazing, just off the main island, tucked behind three bits of rock rising from the water... The food was delicious and I could have eaten it three times over. What I did learn on the boat was that I no longer have any core muscles. With no core to stabilise me if the boat wobbled and I was already in an unstable position then I would just fall over! Also I have no power in my legs so if a step up is higher than a normal step then I simply can't do it.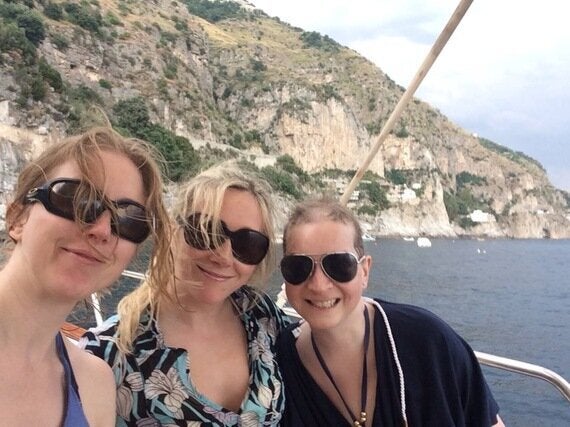 I came home a very happy and contented woman. I haven't slowed down much since then, fitting in Michelin starred restaurant meals, shopping trips, time with friends and family, Wimbledon and more.
I took Mum for the trip of a lifetime on the Orient Express to Paris. She didn't realise it was the real L'Train Bleu we were getting, so when she walked up to it and realised it was the real train she was so overwhelmed that she sat in our cabin crying! She said how she had worn L'Train Bleu perfume as a teenager and it was her dream to travel on the train. I asked her what she thought we were going to be travelling on and it turns out she thought we'd be on a replica! I pointed out that I knew it was her dream, hence why I booked it! Bless... if it gives me moments like that then there are advantages to her never listening to me!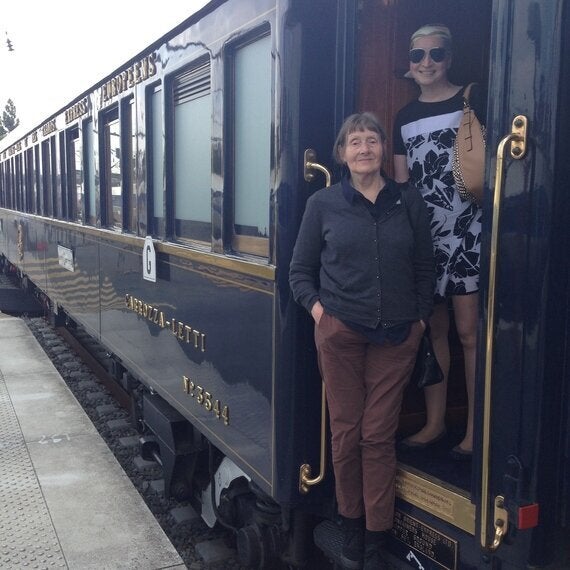 We stayed at the George V hotel and they very kindly upgraded us to the French Suite, which was amazing! The bed was so high that even I, at 5'9" tall with 33" leg measurement, struggled to climb into it! Who knows what Kylie would do?
So now it's late on a Friday night and tomorrow morning I'll be in a taxi again to Heathrow and flying to Lake Como with my best friend and I can't wait! As the song goes: 'I'm so excited!'
Medically, I'm about as good as I can be really. Prof J said the blood numbers are in line with what he would expect and outwardly you can't tell I'm ill at all, which is a good sign. When asked if I'll make my birthday in September he said in his usual measured way: "It's certainly doable" So I'm taking that and running with it! Bring on my 40th birthday!