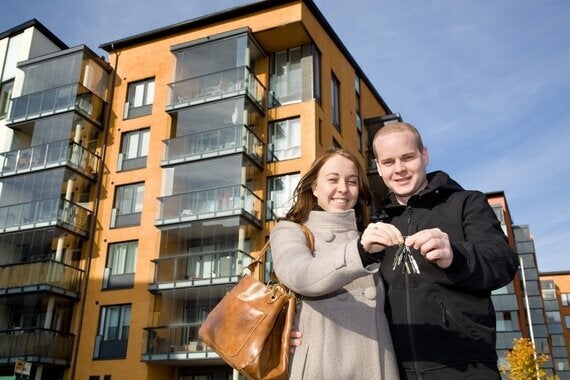 20 or 30 years ago, getting a foothold onto the UK property market was perfectly attainable for first time buyers. Today, it's a very different story.
Labelled as, 'The Jilted Generation' shocking research released yesterday by
The Office for National Statistics has indicated that just 1 in 10 under-25s will now be able to get onto the property ladder as house prices continue to rise at an alarming rate.
Along with the impact of the economic crisis, soaring and unpredictable house prices have been blamed for the figures that have left many first time buyers struggling to get a loan, never mind being able to save for a mortgage.
To put some perspective on the situation, in 1991 more than a third of 16-25 year olds were able to successfully gain a foothold on the property ladder. Two decades later, these figures have fallen to just one in 10.
But what does this mean for the UK's property market and who, or what, is responsible for this alarming trend?
The stark figures have revealed that the average age of a first time buyer in the UK is now 30 - signalling a trend that has seen many 16-30 year olds forced to live with their parents longer, as they simply cannot afford to move out of home and comfortably stand on their own two feet! Not ideal if you're a young professional, hoping to start a family or you've simply reached the age where you need your own space.
On the other hand, those who have no choice but to fly the nest are faced with the realisation that they will only be able to rent, significantly impacting the amount of money they are able to save for a mortgage during this period.
Another key factor that has been blamed for the slump in first time buyers is that, for the first time in decades, larger deposits are now needed to even stand a chance of getting on the property ladder.
With oil, gas, food and the cost of general day-to-day living increasing daily, young people are faced with the predicament that, unless they have significant savings behind them, or a wealthy family, the future looks grim when it comes to being able to clutch the keys to their own home.
So have housing developers simply got greedy? Step onto any modern building site today and you'll find horrendously inflated house prices for nothing more than what could be described a shoebox homes. Or is it a case of landlords renting their properties for extortionate prices - leaving many young people with a low disposable income, meaning that they have no chance of saving for their own property?
On a brighter note, it seems that there are a growing number of initiatives in place that aim to provide more opportunities for first time buyers to get onto the property ladder. Schemes such as the 'Right-To-Buy Scheme' proved to be extremely successful, having offered approximately five million tenants the opportunity to own their own - signalling an influx of first time buyers taking their first steps onto a fluctuating UK property market.
But who's to blame, is it the government, greedy housing developers or a generation who simply don't want to save?
Popular in the Community