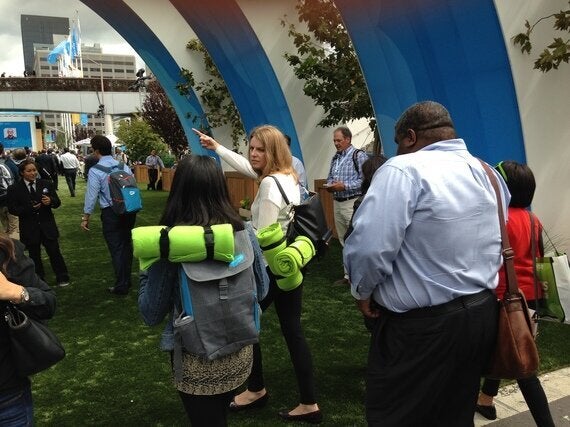 SAN FRANCISCO gave itself over to 'Dreamforce' for a few days in September. Now in its 12th year the event was bigger than ever. Usually busy roads were closed to traffic and rolled over with fake grass, inflatable arm chairs, stages, huge screens and food and drink stops. A 1,000 berth cruiseliner moored near Fisherman's Wharf to provide extra accommodation. Airbnb apartments were available for $1,000 a night. Stevie, Wonder, the Foo Fighters and Japanese artist Yoshiki played. But this was not a music festival - it was a software conference.
The annual conference is hosted by the Bay area cloud computing firm Salesforce and this year it was attended by about 160,000 businessmen and women, including many from the UK. They networked, attended seminars, listened to talks and got a chance to hear from Silicon Valley celebrities, people like the CEO of Uber Travis Kalanick and Susan Wojcicki, the CEO of Youtube
(https://www.youtube.com/watch?v=Z-kXb1qHYA4 )
From several blocks away, the sidewalks were crowded with people dangling conference passes round their necks, long lines snaking out of central San Francisco's many independent salad bars and coffee shops with names like "Proper Food" and "Whole Cakes".
Barkers at intersections - with no megaphones just loud voices - shouted announcements like 'Keynote speech this way' and herded the delegates to crash barriers where security guards checked their passes. Nearby hotels and public buildings such as the Museum of the African Diaspora were also given over to the event. Big screens and posters showed related slogans. "Customer Love. Give it. Get it." was Coca Cola's contribution.
This year's themes were 'giving back' and 'women in technology'. Charity fundraising, a million -book donation programme and sustainability ticked the first box. "Green angels" monitored rubbish recycling; "#we applaud those who use the stairs" was a popular twitter handle; and Salesforce CEO Marc Benioff in his no-fireside 'fireside chats' asked his con-freres about their philanthropy. (http://www.sfchronicle.com/business/article/Uber-CEO-fumbles-nice-guy-image-makeover-at-6509797.php)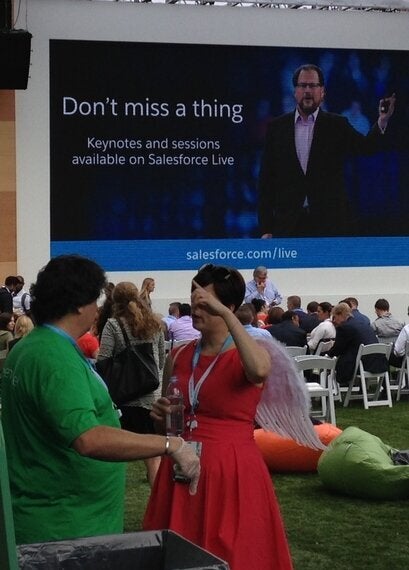 Not all of the women were at the cutting edge of technology. Actress Jessica Alba was listed the first woman on the 'keynote speaker' list and at the "women's leadership summit". Described as "Founder of the Honest Company" her short bio said "A devoted wife and mother of two, Jessica describes motherhood as "the most profound experience I've ever had.'" http://www.salesforce.com/dreamforce/DF15/keynotes.jsp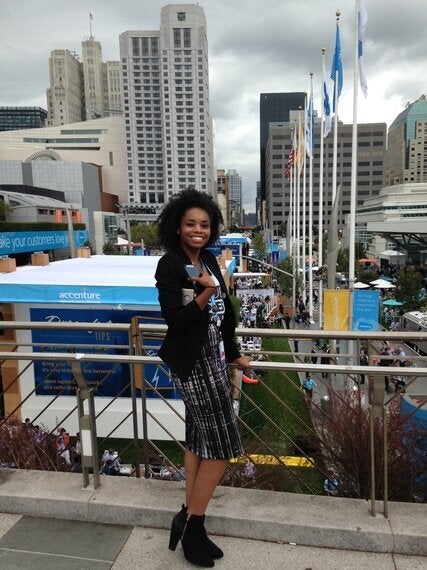 Model Bethiah Benson was employed by Insight Media to attend the conference on their behalf and collect leads from interested business people. In general, although judging by eye the crowd was about two thirds male, the female presence at the conference was significant and apparently growing.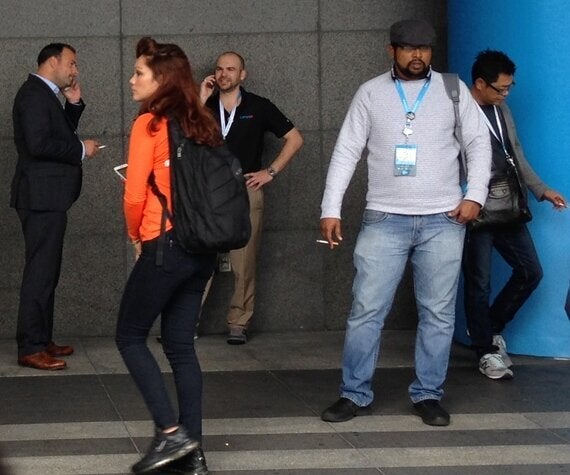 The main focus of Salesforce's business is using cloud computing applications to manage customer relations. Technology geeks and software designers were the VIPs, but businessmen and women from all over the world intent on not to be hit by their own surfboards as each new wave of change rolls in made up the main audience.
In a shuttle bus heading out of San Francisco to the airport, a passenger read aloud a slogan from an advertising hoarding. "Build Your Own Hybrid Cloud". He paused for a moment and pondered. "You know, I just don't understand that message at all."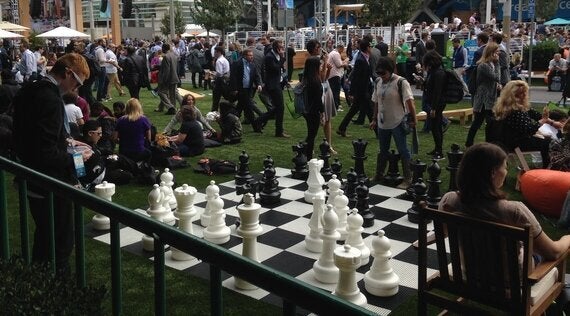 Popular in the Community