Anyone who has ever put on a pair of trainers and got out into the fresh air runs for a reason.
One of the best things about 'going long' on marathon training (in fact maybe the only good thing) is that you get to see lots of people just getting out there and giving it a go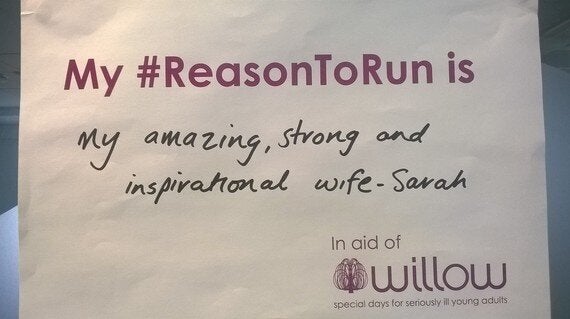 It's not always pretty - says the woman with the terrible gait, fluffy chemo-styled hair, dodgy hips and injury-battered body. But, what's so brilliant about this great leveller of a sport, is that however you do it, wherever you do it and whatever technique you use to get round, you get to call yourself a runner.
I know friends who run to carve out time for themselves. I know friends who run to forget. I know friends who run just to keep moving forward. I know friends who run to support others in their lives.
They need running in their lives.
And I need running too - which for someone with a hip full of metal is perhaps an odd thing to say.
But, when I'm out there (looking in pain and generally grimacing) I feel happy to be alive. I feel like I 'can' in a world that often tells (and shows) me I can't.
That's why the London Marathon's #Reasontorun campaign means so much to me. On marathon day, it's impossible not to find a way to feel thankful and inspired.
Everyone who steps out onto that London Marathon course (and any course for that matter) steps out for a reason - for their head, their heart and to offer hope to the world. When I think back to my first ever 10k during chemo, I don't remember the pain or the fact I just wanted it to end. I remember the faces of the people running and hobbling their way round. I remember the man who hugged me, the woman who kissed me (random yes), the chap who prayed at me and the team from Alopecia UK who cheered me as they ran by. I also remember a man speeding up when he saw me (he said I gave him hope).
That day gave me hope and a reason to run for the rest of my days (or as long as my legs obey).
And this is the race shirt that started it all. I am cutting a small segment out of the material to be my 'something old' on our marathon wedding day.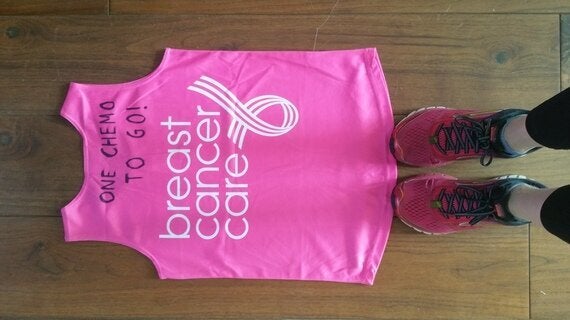 When we step out onto that start line, we will be surrounded by thousands of reasons to run. And, that fact alone is what is keeping me going right now (injured as I am and just hoping to make it round).
When I think about the Willow charity runners I know about, it just makes me smile.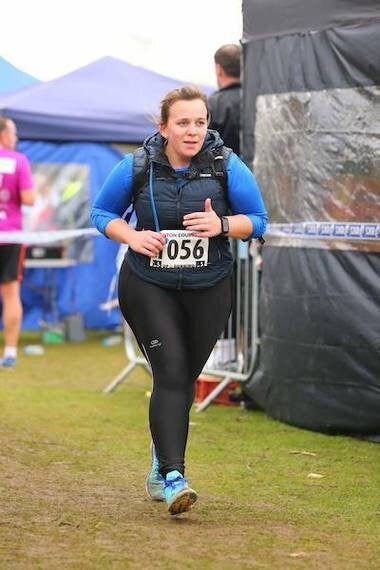 I think about Gemma Crozier, running her first marathon in memory of her Great Uncle 'Rusty' (who passed away after a diagnosis of cancer several years ago) and for those who can't - particularly those fighting a long-term illness and for those who have lost a loved one. I know the struggles she has faced with her training, but I admire her determination and strength.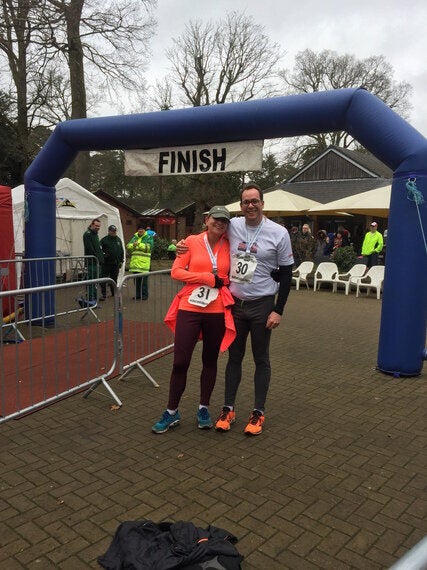 Then I think about Jo Brand (Allen), who is turning 50 on 21 April and is running both to push herself and to help others. This is a woman who is prepared to face the voice in her head telling her to stop just to support those less fortunate than her. What an incredible lady to gift her birthday celebrations to help others find a reason to celebrate.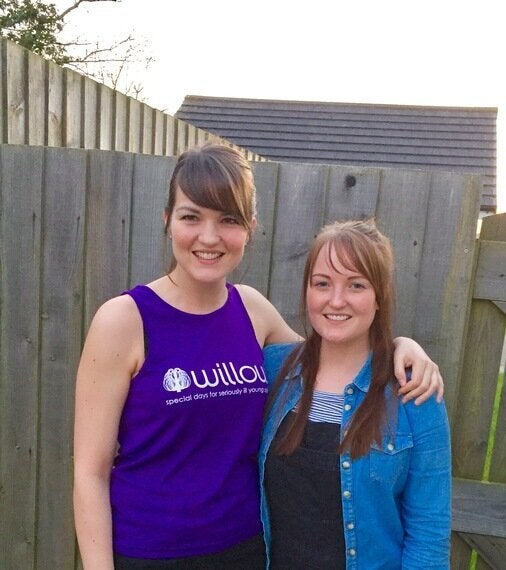 Image: Katie Drummond-Dunn
I think about Katie Drummond-Dunn who is taking on 26.2miles for her sister Chars. Chars was supported by Willow when she had cancer and now helps people in a sports clinic every day now. She has inspired Katie to confront the rain and hail and long runs to give back to the charity that were a ray of sunshine after a dark couple of years. I know she will offer hope to so many with this beautiful act of kindness.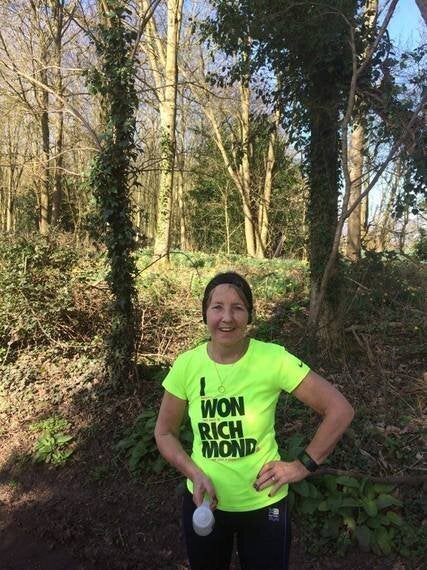 And then I think about Carolyn Linsell. When I met her for the first time, I was inspired by her energy and spirit. She started running less than four years ago and took on the Willow 10K at Hatfield House as her first challenge. She runs the marathon for Willow for her nephew, who was diagnosed with Hodgkins Lymphoma and received a special day from the charity. She has seen at first hand what a day away from treatment plans and toxic drugs can do to help someone facing the relentless challenge of serious illness and she now wants to make every step count. What a woman!
And these lovely ladies are not alone. On marathon day, it's impossible not to find a way to feel thankful and inspired.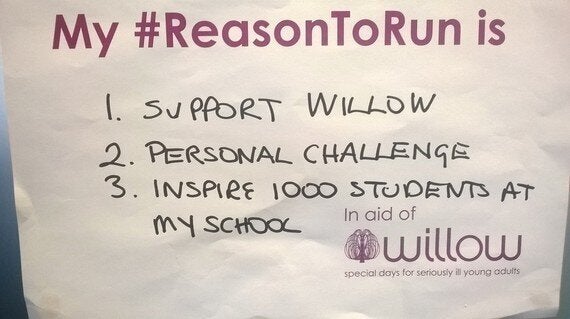 And the great thing is, these lovely ladies are not alone.
May everyone taking on London on 23 April find the strength to go that extra mile.
I am humbled to be among them.
If you'd like to help tip us over our £15k fundraising target, you can sponsor us here.