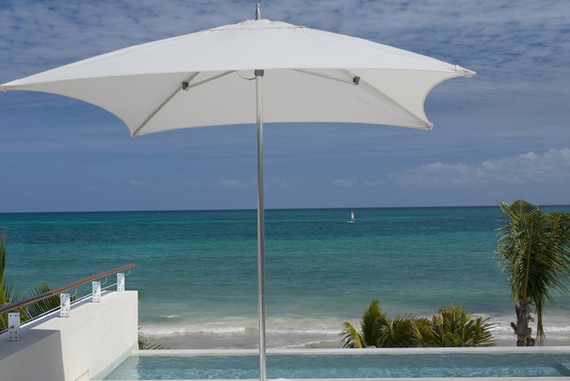 Image credit "Blue Diamond Riviera Maya"
So it's that time of year again - Christmas is long gone, New Year's Eve is now just a hazy champagne-filled memory and a series of grainy Instagram snaps - we're well into January now, and it's officially the most dreary month of the year.
So what better way to perk yourself up from the seemingly endless work/gym/healthy food cycle than to start thinking about your summer holiday? You may already have a destination in mind, so how about thinking about the cool bits of holiday-focused tech you could grab with those Christmas vouchers?
Let's take a look at 10 of the best gadgets to take with you abroad this summer. Where possible, we've provided a cheaper and premium option:
Seido Waterproof Phone Case
You'll notice a theme with a lot of these recommendations: waterproof capability.
It may be a personal thing, but I find my clumsiness seems to increase dramatically when I'm around water (I've lost two phones to the cruel depths of the Mediterranean - and no, the rice trick didn't work) so having waterproof gadgets is pretty essential for me at least.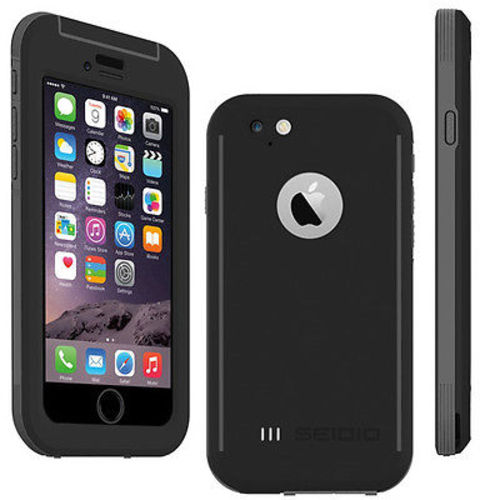 Image credit http://bit.ly/seidowc
If only I'd had a Seido Waterproof Phone Case the last time I dropped my phone in the shallows while trying to snap the sunset. They're not only waterproof, but snow, impact and dust proof too, which means they're perfect for pretty much any type of holiday.
Starting at around $30 for an iPhone 6 case, and available for most phones and tablets, it should be the first thing on your holiday shopping list. $30 (£20) to protect potentially £500 (or more) worth of kit is a no-brainer.
Cheaper alternative - Waterproof Shockproof Dirt Proof Durable Case £9.15
GoPro Hero 4 Camera
You might not want to just take snaps while away - perhaps you'd like to able to shoot a few videos too. You could use your phone, but it'll be pretty poor quality. You could take a camcorder but it's a pain to lug around and also, it's not 1989.
Here's your answer: the now ubiquitous GoPro camera. So good are these cameras that they've become synonymous with wearable cameras generally - like Hoover to vacuum cleaners.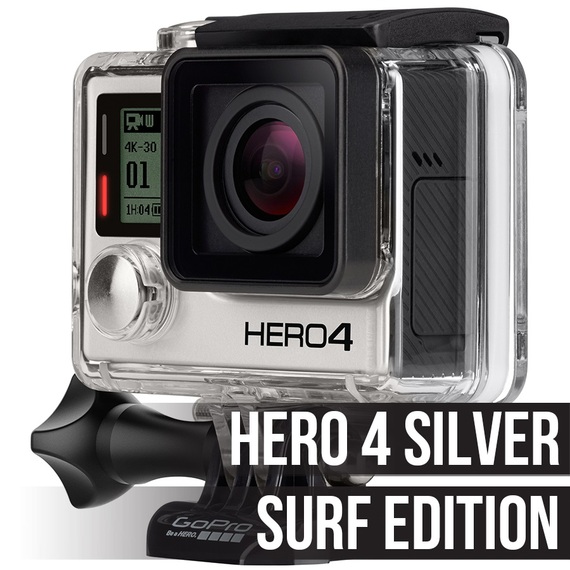 Image credit absolute-snow.co.uk
If you've got the bucks, it would be worth splashing out on the top of the range HERO4, available in 4K or 1080p versions, each 12MP and waterproof to 40m. The quality of video on both is staggeringly good, but the 4K model is especially mind-blowing.
They are on the pricey side though - around £290 for the 1080p version and £370 for 4K.
If your idea of the perfect holiday involves trekking, biking, skiing, running, jumping, swimming, surfing, boarding or pretty much anything else active, a GoPro is a great investment to share the fun with friends back home.
Cheaper alternative - GoPro Hero (entry-level) - £99

Ecoxbt Waterproof Bluetooth Speaker
Portable Bluetooth speakers are fast becoming a must have, especially for holidays - lightweight and often reasonably inexpensive, they offer hi-fi quality in the pool or on the beach (and unfortunately on the bus too).
One of the best Bluetooth speakers available is the ECOXBT by EXOXGEAR.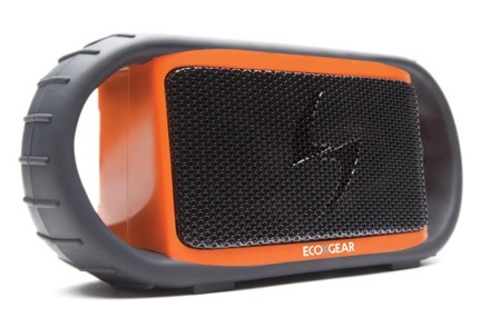 Shock resistant and waterproof, this speaker even floats so you can leave it bobbing around the pool while you soak up the rays on an inflatable of some variety (I like lilos personally, but rubber rings have their merits) and will play music for 10 hours solid on a full charge.
Not the cheapest at £85, but worth every penny.
Cheaper alternative - IPX 4 Waterproof Bluetooth Speaker - £11.99

Netatmo June
What's the worst thing about a sunny holiday abroad? The flight there? The extortionate cab-fare from the airport?
Nope. It's got to be the ever-present threat of sunburn. Getting into a hot shower at the end of the day only to jump out in pain as the steam scalds your already red skin - not fun. It's also extremely bad for you.
Arise the Netatmo June, an admittedly oddly-named gadget that has one feature - but a feature it does well - namely, pestering you to put on sunscreen.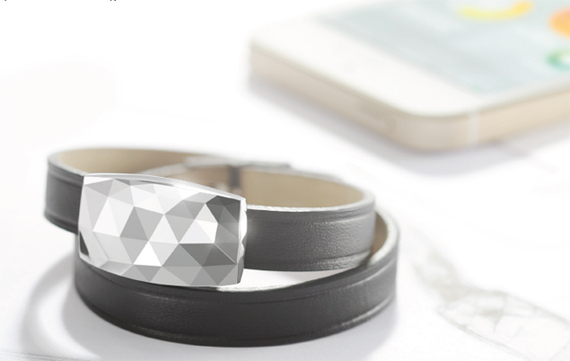 Image credit ubergizmo
The stylish bracelet and 'jewel' is designed to monitor your sun-exposure and then tells you via an iPhone app when to apply sunscreen, as well as what SPF level to use for your skin-type. Clever stuff.
The only downsides: it's currently only available for iOS (but an Android version's on the way) and at £79 it's a fair whack for what is essentially a slightly tacky looking bracelet that tells you to rub cream on yourself.
Cheaper alternative - Sunscreen Bands - $6.92 on Amazon

Bose QuietComfort 25 Noise-Cancelling Headphones
As much for drowning out noisy kids on the flight as for escaping with a favourite album at the beach, noise-cancelling headphones are a bit of a revelation.

The Bose QuietComfort 25 Noise-Cancelling Headphones are the pinnacle of this technology - not only do they work so well you can't hear a full church choir 10m away when wearing them, they also look pretty stylish - especially in white.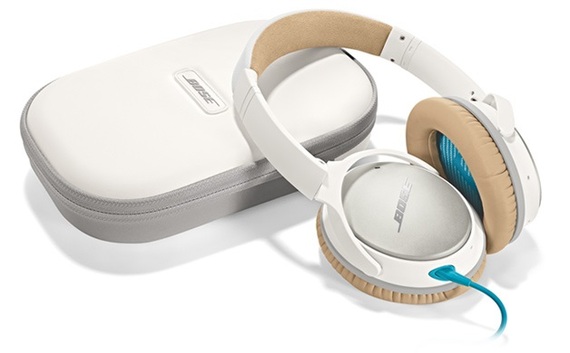 Image credit Bose
The downside? You'll be forking out about £270 for these badboys. At least you won't be able to hear your own screams every time you remember the price.
Cheaper alternative - Philips SHL2605 Headphones - £19.99