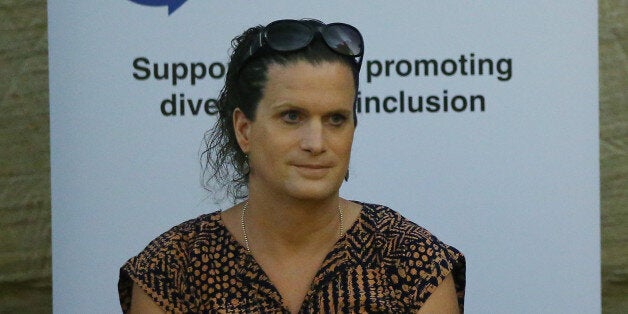 I want to introduce you to a wonderful woman my company has been working with over the past few years. Her name is Kristen Worley.
Kristen's story in a nutshell is that she is an elite Canadian cyclist who transitioned from male to female. But there's much to her story than that simple fact.
With the help of legal support in her home town of Toronto, Kristen has single-handedly taken on the might of the international sporting world to challenge their definition of gender. I'm talking of the UCI (world cycling's governing body), the IOC and the world anti-doping authority, WADA.
The claim was on a human rights basis. Kristen's challenge was that the system in place to verify gender and the anti-doping rules related to gender verification was discriminatory.
This hasn't been something that has taken a matter of months or a year or two. It's been a 13-year battle.
Last week, Kristen's legal win became official.
Cycling Canada, the Ontario Cycling Association and the UCI settled their argument with Kristen about changes to policies, rules and processes surround 'XY' female athletes, how gender is verified and the therapeutic use of hormones.
In an official statement, Kristen said:
"Today, I am satisfied that the sport of cycling in Canada and internationally have committed to help advocate for issues facing XY athletes. My vision encourages sport and the Olympic Movement to do what it is supposed to do best: harmonizing and celebrating through sport the magic and enormity of our human diversity."
This is not a case limited to Canada.
It has massive implications across the sporting world, impacting on the UCI, the Commonwealth Games Federation, the IOC and WADA. The UCI has agreed that it will support an advocacy initiative to encourage other sporting bodies to adopt policies based on science, and which is responsive to the needs of XY female athletes.
As athletes are the raison d'être of sports' governing bodies, let's hope they learn from their mistakes, accept this outcome and fulfill their duty of care to their athletes.
From a human perspective, this may not be the type of sporting victory Kristen dreamed of when she first embarked on a career as an elite cyclist, but it is absolutely huge.
Not just for Kristen, and other transitioned athletes - for whom it is great news - but also for the precedent it sets for individuals and their right to challenge international sporting organisations in the real legal world, outside the cosy world of internal appeals and the Court of Arbitration for Sport.
Anyone who meets Kristen, realises in seconds that she is not only a passionate advocate about these issues - but a knowledgeable one. While there is, of course, emotion and a very human element in the case, Kristen has kept focussed on science and the law, and ensured that her arguments are evidence-based.
Bravo to Kristen for her 13-year unstinting advocacy for this outcome. It involves complex issues that bring together international and national sports, science, gender and human rights. Congratulations also to her legal team, led by Brenda Cuthbert.
It's a giant leap for world sport.