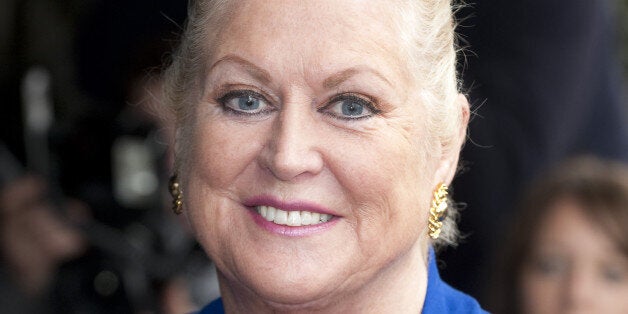 The Celebrity Big Brother house is often a home of raised voices and clashing personalities but after housemates have vented their spleen, there is an overriding love for each other.
That was until a few days ago, when the Channel 5 show's producers threw in a few hand grenades in the shape of three new, outspoken 'celebrities' to shatter the camaraderie.
The presumed wisdom was that Geordie Shore's Chloe Ferry was going to go in all guns blazing, portraying the worse habits that have made her such a hit on the MTV drink fest. So, it was not unsurprising that she came in like a tornado, looking to get tanked up and flash what Mother Nature endowed her with.
Cringeworthy was the sum of her performance, especially as she insulted the gentleman of the house, James Cosmo, by calling him 'Santa' due to him being over 50 and sporting a white beard.
There was no thought given to the adage of respecting one's elders here, which brings us to one of the other new arrivals.
Kim Woodburn is the self-styled Queen of Clean after her How Clean Is Your House? series and has been a regular guest on CBB's Bit On The Side spin-off show. She has taken these opportunities to be rather outspoken about housemates and take umbrage at the state they leave the house in.
Surely she wouldn't be so opinionated if she was to become a housemate herself?
Kim was probably the biggest shock of the series so far. She came in with a hit list and tucked into those in the house as if she had been starved of an argument for the past few weeks. If you wanted to a practical guide as to how to lose friends and alienate people, then this was it.
While James Cosmo demanded respect by his demeanor and the way he carried himself in the house, Kim was screaming for it in a way that proved an instant turn-off for viewers. Anyone that disagreed with Kim's bile infected character assassinations were labelled 'b****es' and shouted over.
All of a sudden, Chloe Ferry seemed an eloquent addition to the house.
We all know that Celebrity Big Brother is a game and it seems that Kim has spent the first ten days of the show formulating a plan to upset the apple cart. It's a shame though that she feels that such a negative route would be the best way of making her top dog in the house.
Dirty tricks and being mean to all that deign themselves worthy of speaking to her, seem to be the formula. Let's hope that she cleans up this image soon, otherwise the only future she will face once the series is over, are questions as to why she become such a bitter and twisted individual.
In a house full of egos, back stabbers and underhand tactics, it certainly takes some doing to be seen as the worse of the lot... or maybe that was the throne the Queen of Clean was trying to take.