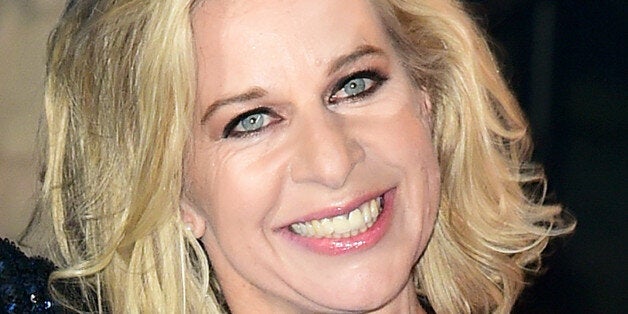 If you ask anyone about Celebrity Big Brother, you are almost guaranteed to be met with the same response. The screwing up of noses and the exhalation of snorts of disgust is the default reaction, as it is expected that for one, you think that the show is below you, and two, there is no way you would watch it.
The one thing that everyone will have in common though, is that they will all have an opinion about it and, more often than not, will know what is going on in the infamous house.
Viewing figures may be on their way down but the column inches and online coverage of the show goes through the roof as every word and action is relayed to a public that is eager to be outraged.
We have to admit it, we want to know what is going on in Celebrity Big Brother, even if it is to make our indignation about the show more realistic.
So, if this is the case, why don't we open our arms and embrace the Channel 5 show? Let's start the new year by sitting back and watching a group of people who are having a far more stressful start to 2017 than we are.
The expectation of these ne'er do well celebrities is that they bitch, fight and teeter on the edge of oblivion for our viewing pleasure.
Don't worry, they will certainly deliver on that front as this is their chance to grab headlines and come out with their career enhanced as a 'go to' character for unmissable TV.
Magazine covers, a grilling from the Loose Women panel and indignation from Phillip Schofield on This Morning is all awaiting those evicted from the house, if they have been outspoken enough.
Who wants to see someone behaving impeccably? You're in a minority if you said yes.
The worst of Big Brother past is being gathered together to face up to the new reality TV kids on the block to see if they can take the vile confrontations and misuse of the Queen's English to a new level.
It may be sad reflection on the television schedules for January but CBB could well be the best show on during the month.
Forget your preconceptions and embrace the carnage. It will certainly lead you to think that some of your worries are scalable after you see the housemates throw a wobbler because they're only getting one teabag a day.
Let their misfortunate and angst be a cathartic experience for yourself and when likes of rumoured housemate Katie Hopkins crack under the stresses of the CBB house, you can think, 'yes, this is going to be a good year'.
Celebrity Big Brother may be dismissed as the lowest form of television but it is damn good entertainment. Also, we can take comfort that for a few weeks, some of the vilest social media users in the land are incarcerated and cannot bring grief to innocent victims.
Is there a better way to start the new year?