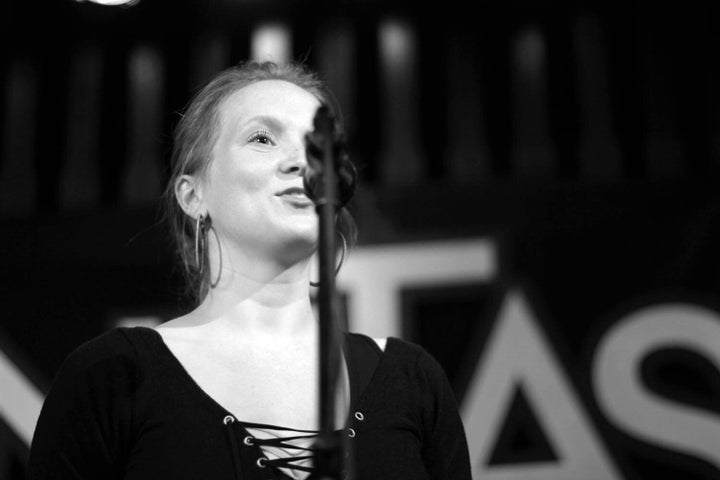 When we think of poetry we think of old men from hundreds of years ago miserable and confused.
What we do not think of is Eminem, Obama, The Streets, Hollie McNish is breaking boundaries and showing that poetry has a place and a role in the 21st century and she is using social media to bring it to the world.
The following interview between her and I gives a look inside the mind of the award winning English writer.
What got you into poetry?
I think I have to credit my mum for that. I remember as a kid reading loads of poetry with her - Please Mrs Butler - a collection by Allan Ahlberg I read so much it almost fell apart. I love kids poetry, funny rhymes. Then at school I got less and less interested in it. I'm not sure why. But I got really interested in song lyrics, used to listen on repeat to Courtney love and an old 60's tape that I stole from my dad - Tracy Chapman, Melanie, and especially Eve of Destruction by Barry McGuire, I was really obsessed with that song when I was about 14. I did French at school and loved it and started copying up MC Solaar for 'revision'. I just loved wordy music. I was a real geek about stuff like that. But I never put it together with the poetry I was studying, which I never really liked.
What do people think when you tell them you a poet?
Well, I worked as a public engagement officer for an urban design charity for the last four years so that's what I told people I did. The idea of saying 'I'm a poet' made me want to cringe a bit - and still does. I don't know why. I guess I felt it was all a bit too arty farty for me - I've been really into economics and my job was all about updating the web and running workshops and practical things and 'poet' just sounded a bit floaty! I also felt that I wasn't a 'real' poet for ages, as my stuff is really simple rhymes, but I've been told to stop comparing now. Poetry is wide and diverse. Now when I do say 'I work as a poet' (as I've given up my other job) people are more interested than anything. Curious. They tend to relax when I tell them the stuff I write is slightly rude. Loads of people say 'would I understand it'. I think that's the thing with poetry from school, people assume it will be difficult to understand.
How has your career gone so far in your own eyes?
It's been crazy and it still feels really new. I'm sort of rejigging in my head what I want to do as a career, as poetry was never something I thought I'd actually be doing. I was pretty sure that the hoards of poems I've always written would stay in the box under my bed forever. But I don't want to lose sight of what I wanted to do and why I studied so hard for that. So at the moment, it's like I'm trying to combine things. Trying to work out how to combine urban planning, economics and poetry. I've just done a series of poems for The Economist, aimed at 9-12 year olds and I think more of that kind of thing would be great. I've written lots of kids poems too so I'm just trying to get them into a coherent order and stop them just sitting in the box! But mainly, I'm completely shocked, overwhelmed by people's responses. Every gig I get more nervous and still find it weird I'm even sharing my poems, as I couldn't for so so long.
Where do you want to be in 5 years time?
I don't really think like that. I'm not sure. It's hard to know what offers you will get to perform / run workshops etc. I want my kid to be healthy and happy. If that happens, everything else is secondary. I'd like to do more engagement work with young people I guess mostly. And more gigs in the North of England and Scotland so I can visit my nan at the same time!
My child. My partner. My grandmas. My parents. My friends. People who are passionate and really want to know about things, not just spout. One of my friends mum Rita really loves flower arranging and even though I've got no interest in that, the way she talks about it so seriously and detailed, about the effect they have on people's moods and more, I could listen for hours. And people who think outside themselves. That's really important. I think as a parent you just do that automatically.
What advice do you have for young writers?
Keep writing and share your writing. I waited till I was 23 till I read my poetry out to anyone other than my mum and partner but I think there was no need to be so worried. I work with many young people who write and don't want to share their work because it's embarrassing or personal and they think people will laugh. But no-one does. Normally, someone else with the same issues breathes a sigh of relief or people understand where they are coming from more. Don't think what you write is wrong or rubbish. I think everyone has a story to tell and everyone's thoughts are relevant.