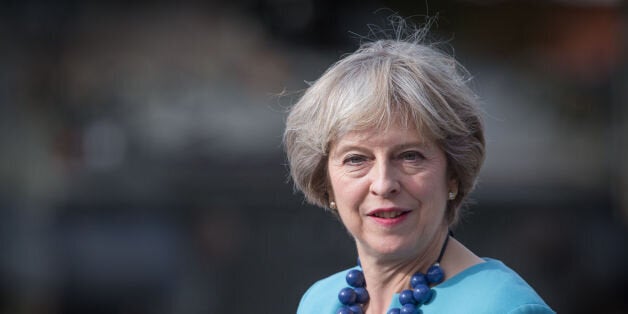 International students are being unjustly targeted in the UK government's current crackdown on immigration. It was recently revealed by The Times that a secret government study completely undermines the rationale behind the crackdown - the number of foreign students apparently overstaying their visas. Inaccurate data collected via the International Passenger Survey (IPS) previously suggested that the number of overstayers was as high as 110,000 a year. However, new analysis puts this figure at 1,500.
This doesn't come as a huge surprise. The education sector has always maintained that international students are education tourists, not migrants. They choose to take advantage of our world-class education system, more than pay their way and then leave. What's more, they make up one of the UK's most successful export sectors worth £20 billion a year to UK economy.
Competition is heating up
The UK is the second most popular destination for international students, yet in a competitive global market we risk slipping behind competitors like Canada and Australia. These countries have tight immigration controls in place yet recognise the importance, and economic benefits, of welcoming students from overseas.
So much so, that Australia has its very own Minister for Tourism and International Education. With global demand for international education growing at six percent per year, according to OECD data, the Australian government has developed a solid strategy to attract students to its shores. This ten-year roadmap was announced earlier this year and focuses on improving teaching quality, providing superior student support and building partnerships. The country aims to attract 720,000 new enrolments by 2025 and is well on its way to achieving this goal - potentially eclipsing the UK en route.
Competition from Europe is hotting up as well. Germany is now offering more courses in English and has mostly abolished tuition fees at its public universities. The Irish government too has announced its plans to encourage overseas student interest.
Meanwhile in the UK we are losing valuable market share and the consequences have already been felt. Parthenon/EY research revealed that the decline in international student numbers over the past five years has cost our economy a total of £9 billion.
International students also contribute hugely to the UK's soft power: 55 current heads of state across the world were educated in the UK, furthering vital global understanding and communication. Students from all around the world come to study here in the UK and contribute to our culture, communities and economy.
And as David Willetts noted in the Observer, the idea of only recruiting the 'brightest and best' misses the point. As long as students meet the English language and academic requirements of their chosen degree, there should be no need to restrict recruitment to the likes of Oxbridge. As Willetts pointed out: "We do not say that the car industry should only sell Bentleys abroad, not Minis."
This number leapt to 87% as soon as the economic and social benefits of international students were discussed. As well it should: overseas students at British universities support 230,000 jobs in communities all over the country and generally pay much higher tuition fees than their fellow UK students.
Clearly, policies that aim to lower net migration figures by restricting international student numbers will not actually address public concerns over immigration. What's more, if the Home Office analysis proves to be correct, then a curb on student visas won't actually reduce net migration. Although the chancellor, Philip Hammond, recently seemed to hint that students could be taken out of net migration figures, a spokesman for Downing Street has since confirmed that they are "categorically not reviewing" this policy.
Theresa May's government needs to work with the HE sector to decouple international students from the question of immigration. It should also listen to the British public and recognise that international students are very valuable, temporary visitors who make an enormous economic and cultural contribution to the UK.