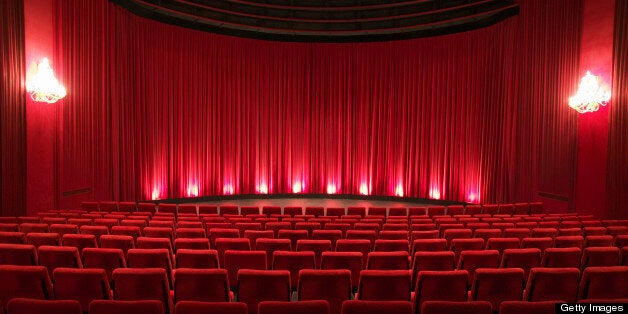 It is now forty years since Noel Coward died at his home in Jamaica. Some years ago I interviewed his lover, Graham Payn, then living in Switzerland. A kind and charming man, he was overseeing Coward's vast estate of plays, songs and poems - another new production was about to open somewhere in the world.
Payn was gleeful. According to the critics, Coward should have faded away long ago. It was one of English theatre's great mantras - his fame was built on gossamer-thin plots and diaphanous characters that doomed his legacy. Not even the slickest epigrams would survive. "One cannot read his plays now," wrote Cyril Connelly, during the war. "For they are written in the most perishable way imaginable. The cream in them turns sour overnight." The widespread contention of thinness was corroborated by the alacrity of his composition. Private Lives was written in four days; Blithe Spirit in five. It was as if they were dashed off before breakfast. How could they have the ingredients of longevity?
And yet, forty years on, Coward continues to conquer death. In fact he seems more popular than ever. A few weeks ago I turned on the radio to hear Present Laughter. Trevor Nunn's Relative Values is coming this summer; Toby Stephens is about to open in an Old Vic production of Private Lives, and a brilliantly pooled miscellany of his music - The Songs and Wit Of Noel Coward - is currently filling theatres across the UK. How come - when the writing lacks profundity, and the world upon which the canon was built, a milieu of countesses, cocktails and caviar, has long since vaporised?
The lack of depth disappointed Coward, as well. Or seemed to. "When I read a novel like yours," he told St. John Ervine, "it makes me despair of ever writing myself, because my imagination doesn't feel strong enough to reach things which have not actually happened to me - and constant repetitions of Parisian coquettes in the Ritz bar are apt to become a bore." Ervine suggested that he become an insurance salesman in Huddersfield, living on commission, so that he could grow as a writer. "He must grow. We need a developed Coward."
Yet the box office revivals speak for themselves. "He goes on and on," Graham Payn told me, "not just because he is funny, but because he is about us." And so he is.
What runs through Coward's plays is courage, the determination not to bear suffering, a defiance. Love is not an antidote to pain, only more pain: the only reliable answers are swank, vim and artifice, the recourse to form and standards. In his world - as in ours - everything was in doubt.
The Great War had wiped out a generation; the stock market had collapsed; then came the Depression, another war, the atom bomb. The old certainties had been obliterated and in their place was a screaming sense of insecurity, nihilism, defeat. "What is there to strive for, love, or keep alive for?" he asks, in Twentieth Century Blues. Yet he alone amongst his contemporaries invited his audience to react by dancing. In the absence of common faiths, of lives that had guarantees and confidence, the only thing to do was put on a face and throw a party. His characters made diversion their sanctuary, despite the anxieties underneath. And the very incongruity of it is funny. Endlessly funny. "Let's be superficial and pity the poor philosophers," says Elyot in Private Lives, "and enjoy the party as much as we can."
But it was not just the world around him - and around us today, submerged in financial crises, austerity, terrorism and uprisings - that made Coward the playwright of the besieged. Coward's life itself lacked inner meaning - he had no family, no children, no siblings. There was no one to nurture. There was only work. Applause was a compensation for the pointlessness of life. For his characters, the compensation was bravura, a refusal to acknowledge for a second the vacuity and stress. When Coward fell out of fashion for a time, ignominiously replaced by - of all things - the kitchen sink of Osborne and Pinter, the shibboleths of his life disintegrated. But he never let on what this did to him. Only years after his death, when his diaries were published, did we see the anguish. Instead, he found another form in which to trade. He reinvented himself as the Las Vegas showman, had himself photographed sipping tea in a tuxedo in the Nevada desert. Then came the novelist and the movie star. He was resilient to the end. "There are bad times just around the corner," he sang. And his answer was to turn up the music and laugh.