The dust has settled on IFA 2017, the tech show where we get to see the big products for the holiday season - and it was a wearables heavy affair. Big announcements from Samsung and Garmin, coupled with Fitbit's pre-IFA announcement of the Fitbit Ionic smartwatch and a host of new VR headsets made it a bumper week in Berlin. Here are our picks of the show.
Samsung gets sporty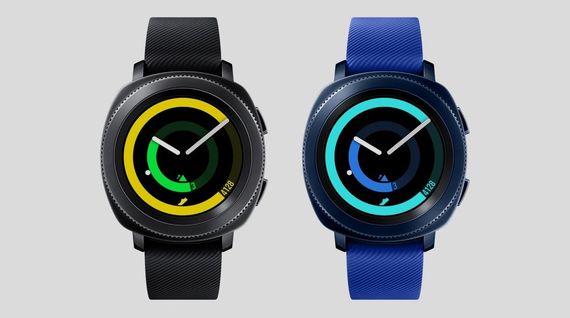 Source: Samsung
Samsung seems to have a whole division dedicated to leaking its own announcements, so the launch of the Samsung Gear Sport smartwatch, Samsung Gear Fit2 Pro fitness tracker and IconX 2 hearable were no surprise. But it looks as if Samsung is starting to take sports seriously.
The Samsung Gear Sport doesn't bring a whole lot new to the party - and is more a rationalizing of last year's beefy Gear S3 into something a little sportier. However, its 5ATM water resistance makes it a better all-rounder than previous Samsung smartwatches and the partnership with Speedo could help it rival Garmin in the pool. Add Spotify offline music syncing (a feature of the Gear S3), with heart rate and GPS and it's a decent workout partner - on paper at least.
The Samsung Gear Fit2 Pro gets many of the same upgrades, but in the form of a band. 5ATM water resistance and offline Spotify syncing team up with GPS, all-day heart rate monitoring and a gorgeous curved Super-AMOLED screen to make it a fully specced fitness tracker.
Finally, the IconX 2018 hearable gets an upgrade, and will now offer live workout feedback and coaching, as well as the ability to answer calls, listen to music sans wires and it will play nicely with Google Assistant or Bixby (but not iOS).
Garmin gets watchy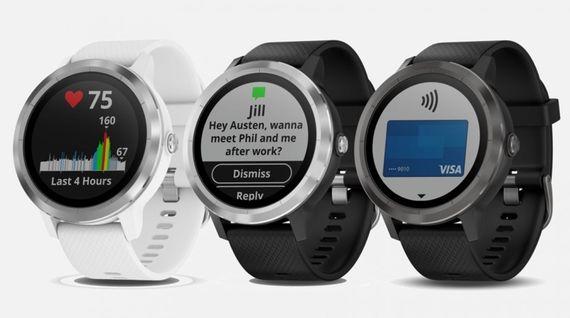 Source: Garmin
On the Garmin side was three new sports watches, led by the impressive Garmin Vivoactive 3. The new circular design is a huge design improvement, and it now comes with Garmin Pay for wrist payments, alongside a heart rate monitor and multisport tracking.
This new sports watch arrived alongside the Garmin Vivosport - a new brand name for a band that effectively replaces the Vivosmart HR+. A hardcore fitness tracker with GPS and multisport modes, it's a reimagining of the band that won Wareable's fitness tracker of the year in 2016 - but brings little new to the table.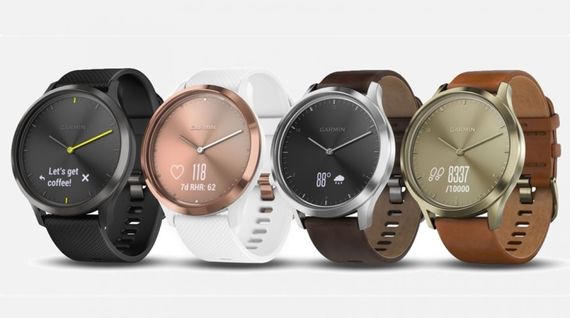 Source: Garmin
Finally, the Garmin Vivomove HR (above) adds heart rate tracking to the company's hybrid analogue, and offers a nifty hybrid screen which appears from behind the face, to show steps, heart rate data and more.
Star Wars gets augmented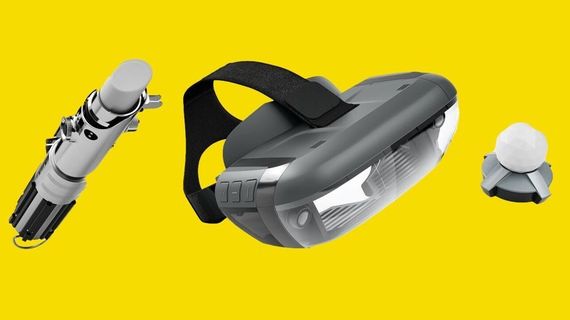 Source: Lenovo
Tech can be a little po-faced these days, but we were treated to at least one exciting announcement - Jedi Challenges via the Lenovo Mirage AR headset. Jedi Challenges consists of the Lenovo Mirage headset, a lightsabre peripheral and a room sensor so you can walk around and battle Jedis within your space. There are three games built in - lightsabre battles, Star Wars chess and some kind of RTS game, and is part of Disney's huge cash-in for the release of the film at the end of 2017. We've tried it, and it's great fun, and one of the best examples of AR to date.
Windows Mixed Reality gets some headsets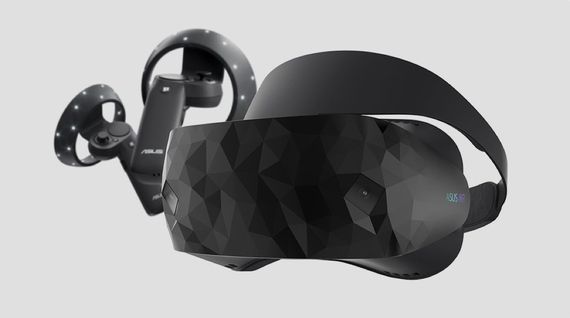 Source: Asus
Microsoft is getting behind AR, breaking the hegemony of HTC and Oculus with its own Mixed Reality program - and we got to see the first headsets at IFA. There's not a lot to get excited about right now, but the Lenovo Explorer, Asus Mixed Reality and Dell Mixed Reality Visor all offer twin 1400 x 1400 panels and room-tracking technology without external sensors for prices substantially lower than the current incumbents - and can still access SteamVR games and premium content.