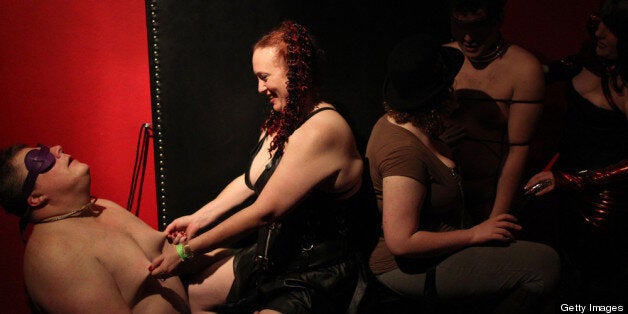 Do the females competing to be Lord Sugar's business partner in Series 9 of The Apprentice think they are dressing for the boardroom or the bar? (And by "the bar", I mean the kind where they down shots rather than the kind where they would need a wig and gown).
I ask, because virtually every one of them seems to have taken lessons in how to dress and - more crucially - style their hair and apply their make-up, from TOWIE or from the red carpet images in celebrity magazines.
It is pouting, porn-star chic, featuring too much hair, troweled-on make-up, way too much lip-gloss, excessive use of eyelash extensions/false eyelashes and what appears to be a tragic amount of Botox, lip-plumping and fillers in a group of women mostly far too young to need, or benefit from, such anti-ageing enhancement.
Individually most of them look terrifyingly inappropriate for the world of business; cumulatively, the effect is Hammer House of Horror meets Bride of Frankenstein. Frankly, with the exception of Jaz, who went out in the first week and was the antithesis of most of this over-zealous primping, and Sophie who seems to be the only one to understand that a head of glossy, long hair is enough embellishment in a business environment, they all need a course in general grooming and, more vitally, in dressing and styling themselves for a business environment.
The worst part is, I am not sure who we should blame for their almost universal inability to dress appropriately and to look polished rather than pouty.
I suspect the lack of female role models in the highest echelons of UK business is one suspect. In Lord Sugar's TV boardroom, of course, is Karren Brady who gets female power dressing just right: she takes a lot of trouble with her hair, her make-up and her clothes, but savvy, smart (in the American sense) Brady knows exactly how to do this. She has the budget to wear top-quality designer clothing - and it shows - and either knows instinctively how to put an outfit together, including the right accessories, or takes advice from a good stylist or a trusted personal shopper.
Most of this group attempt to copy the idea of feminine power-dressing without knowing where to draw the line or how to do it properly. The phrase "less is more" is not part of their vocabulary or visual landscape and if they want to succeed, it needs to be. They have taken on board the notion that femininity should not be left at the boardroom door, but their notion of femininity has been subverted by over-exposure to celebrity magazines and 1990s US drama series where stiletto heels, lip gloss and poured-into-power-suit dressing was ubiquitous among the women.
As a former fashion editor and now director of fashion website SoSensational.co.uk, (which, incidentally, has a section for workwear), I am well aware of both the requirements and the pitfalls of boardroom dressing.
I am not suggesting that women in business adopt a dress code of boring, proto-male conservatism, but somewhere between the porn-star, TOWIE-inspired way they dress for The Apprentice and the dowdy black/navy skirt suit of the outdated stereotype, is a whole world of beautiful and appropriate clothing, groomed hair and low-key make-up which do not deny the wearer's femininity, but also do not make her appearance the focus of derisive attention, as it does for most of The Apprentice women.
To look feminine, businesslike, groomed and polished takes hard work and it takes resources in time and/or cash, but if these women don't have the ability to do it themselves, they could always call on the services of a personal shopper. Or find a more appropriate role model for their look than Cheryl Cole or Rihanna.