This Dementia Awareness Week we have seen incredible first-person accounts of how creativity and technology can make living with dementia more manageable. Although we don't have a cure for the disease, there are still innumerable ways to bring as much joy as possible to the lives of those living with dementia.
It's time to sing the praises of organisations and individuals who have changed the lives of people living with dementia in simple but effective ways.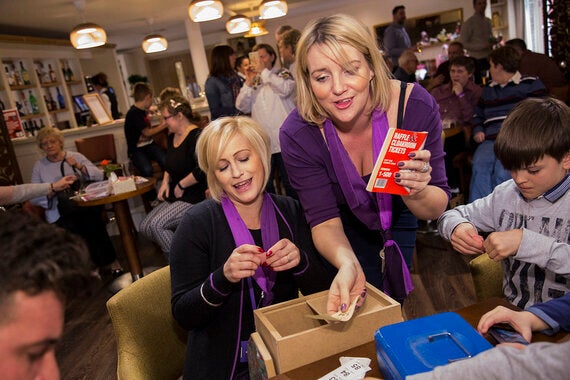 Anchor staff and residents enjoying the Bishopstoke Park World Rocks Against Dementia event in March 2017
In this video, a young carer demonstrates the power of music, and how this helped alleviate feelings of depression and anxiety in care home resident, Ed.
Here, a lady called Annabel is seen dancing with her mother Monica, sharing a moment of happiness and calm.
In each of these cases, it is clear that focusing on the individual, and their specific requirements, led to a better level of care. Take Ed, for example. His depression subsided and his behaviour changed drastically once he was reunited with his beloved piano and former bandmates. And joy spread over the face of Monica as she remembers her moves as a ballet dancer when dancing with her daughter.
It's important to recognise the person living with dementia, not just the disease, and take a person-centred approach to their care. Each person is a unique individual with a rich history of experiences, knowledge, preferences, desires and personality.
Practically, this means learning and understanding a resident's personal habits, preferences and lifestyle choices to help shape the care we provide; we call this an individual's life story. There is no set format for developing an individual's story - it's about spending time with a person and getting to know them.
This approach means individuals are given the opportunity to engage in daily activities that are meaningful to them and participate in the life and community of the care home (which is, after all, home).
Technology also has a part in improving the lives of those living with dementia. Virtual reality, for instance, has been proven to soothe individuals by placing them in a calm environment. Using interactive and engaging iPad based-activities is also a great tool, giving residents access to the modern world. Residents can receive emails and photos from their children and grandchildren, making it easier to keep in touch. They can also use interactive games that help them keep focused and keep them mentally stimulated.
News about dementia more often than not paints a disheartening picture - last week alone it was reported that deaths related to dementia will quadruple by 2040, overtaking cancer as the UK's biggest killer. However, it's important to focus on the developments and accomplishments in dementia care.
Most recently organisations, including Anchor, have signed the Alzheimer's Society's Dementia Friendly Housing Charter, committing to maintaining and improving dementia-friendly features within our properties. The Charter was launched by the Alzheimer's Society and takes all sorts of infrastructure into account - from coloured doors to plug sockets at eye level.
Committing to consider dementia when developing new builds is just a part of what's needed to make communities dementia-friendly. For instance, community events, such as World Rocks Against Dementia and Dementia Awareness week, also go a long way to raise awareness of the disease, encouraging local action and developing 'dementia-friendly' environments in a vibrant and lively context.
It's evident that change happens at a broader level - with the help of government legislation, policy implementation and organisation initiative - however, a more localised effort raises awareness of the disease, and helps create more dementia-friendly communities. Let's hope we continue to see both grow simultaneously.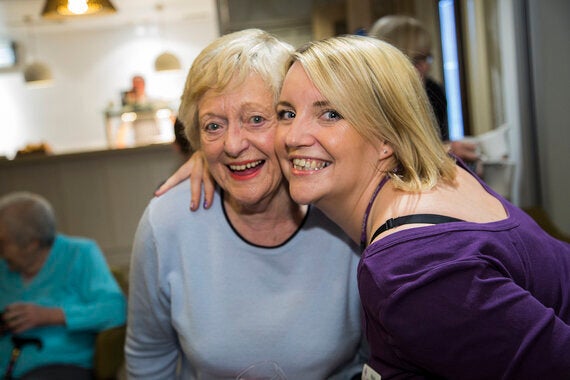 Anchor residents and staff enjoying the World Rocks Against Dementia event at Bishopstoke Park in March 2017