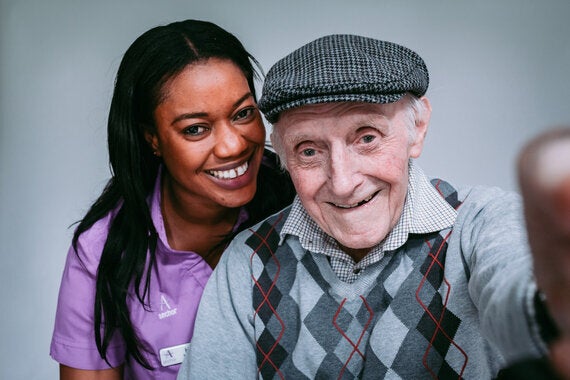 Picture this, older people having the time of their lives taking photos of each other and posting them on social media.
They say it's a young person's world, but the older generation are having a good go at making it their own, too.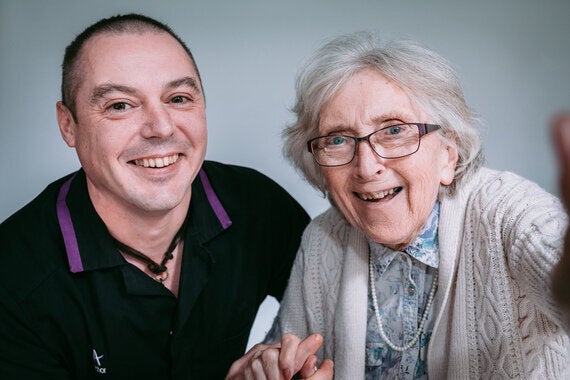 A wave of internet savvy 'silver surfers' are at the helm of a new initiative at Anchor, which aims to bridge the gap between young and old through social media, called 'Instagran'.
Photos taken by care home residents are being used on Instagram, Facebook and Twitter as Anchor tries to attract staff to address the growing shortfall in carers, which is estimated to reach one million by 2025.
There is a wide variety of roles available - including care assistants, handymen, care home managers, deputy managers and catering staff - and this campaign will hopefully attract a lot of people who might not have thought of a career in care.
We hope that this different way of looking for candidates will help people look differently at the care sector and realise what great opportunities there are for personal development at Anchor.
Some people may think that selfies are a new phenomenon but older people used to take photos this way, by turning round their cameras, long before the selfie trend came along.
Social media is so popular with younger people, so Instagran is a great way to show how much fun older people are to work with. You can see in the photos collected so far that young people and residents have such a strong connection.
We always put our residents' needs first by providing high quality person-centred care but we are also committed to providing happy living for the years ahead. Instagran shows off the fun side of what we do and we hope will attract more people into a career in care.
But there's also a more serious side to the campaign - we want to change people's perception about older people and see them as an exciting and diverse older generation who are often as keen as young people to embrace social media. For example, Dame Helen Mirren is an avid user of Instragram and 76-year-old singer Tom Jones is active on Twitter - as is President Elect Donald Trump!
Whether they are a celebrity or not, there is a real demand from many older people to use technology and social media and that is why we are introducing iPads in all of our 121 care homes so that our residents can keep in touch with family through skype or email or enjoy a myriad of activities available with such technologies.
Our research has found that iPads have been particularly beneficial for those living with dementia. As part of our Anchor Inspires model to deliver the best possible dementia care, we decided to introduce iPads across our care homes. Backed up with training and support for staff, it's allowed us to explore an even greater range and breadth of ways for carers and families to connect with people living with dementia and ensure they get the most out of life.
To find out more visit anchor.org.uk/instagran