Co-authored by Alexie Lalle
'One's destination is never a place but a new way of seeing things'. It's not often I find inspiration in an in-flight magazine but the words of Henry Miller, one of my favourite authors, jump out at me.
I am flying home from Martinhal in Portugal, which sits on a sacred headland on the most southwesterly point of Europe. I have just enjoyed a week of love, laughter and learning on one of the resort's regular yoga retreats.
Led by Piriamvada, one of my yoga teachers from home, the week promised to be an opportunity to pause for breath and explore the elements. Both the yoga teaching and the Martinhal resort itself are rooted in the environment. Just as the five-year-old resort pays full homage to the 5000-year-history of its location, the yoga week here honours its tradition of exploration and discovery.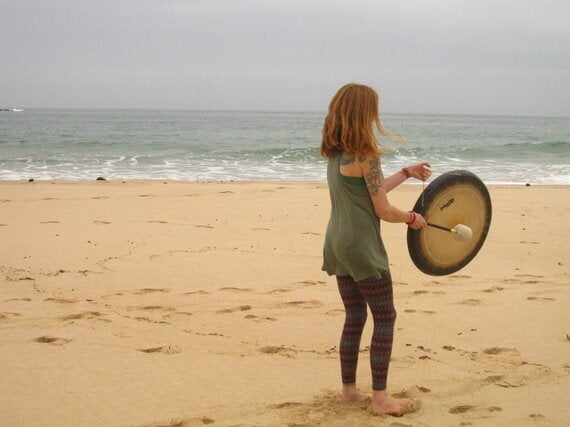 A powerful silent walking meditation from the spacious villa where we practice yoga down to the deserted beach begins our first day. 'Really pay attention to all the sights and sounds around you', Piriamvada, tells us. 'It is as you are a reporter, but reporting back to yourselves.'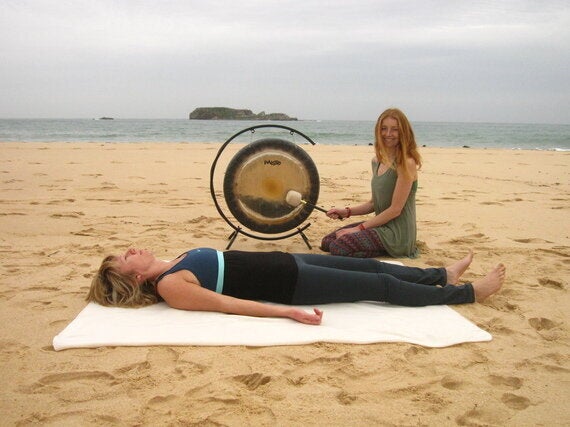 On the beach there is a nearly blazing sunrise despite it being November. This part of Portugal enjoys mild weather year-round and Martinhal never closes, offering surfing, cycling and yoga throughout the seasons.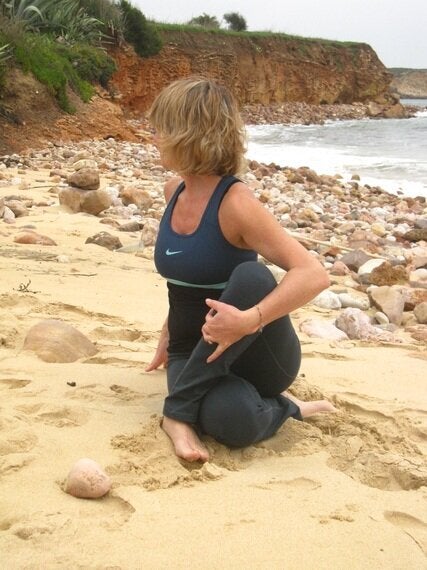 I observe the large rounded pebbles studding the fine sand and the burnt orange of the crumbling cliffs providing a beautiful backdrop. ..
'We take our prana (energy) from our food, our breath and our environment', Primavada our slight, strong and smiling yoga teacher, tells us. The five elements provide the theme for the week. 'There is an ancient saying that goes: You have to empty a pot in order to fill it,' Ali tells us, which resonates with me. On my first day, I feel the sense of space very strongly. It is as if the spacious, light filled resort and the long expanse of empty beach have conspired with Ali's yoga practice to create room - both physical and mental - internally for me.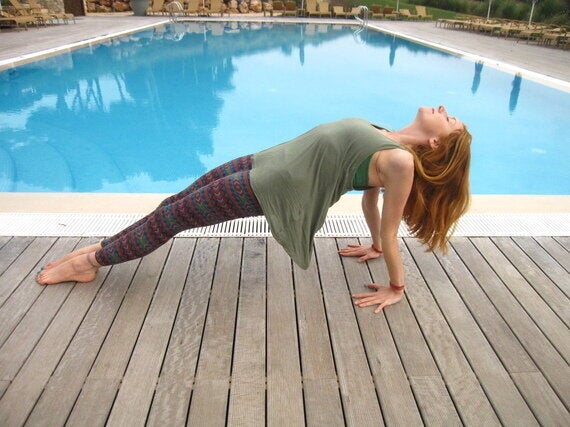 Her approach is both supporting and expanding and she offers an opportunity to work with her on a one to one level each day. I learn a new way approach to my headstand, which is less straining and more sustaining and one of our group newly conquers the Crane posture thanks to the carefully guided poses.
Breakfast is spent on the main restaurant's sun-filled wraparound balcony that overlooks the sands. Like the windswept terrace of my room, it feels like both an extension of the building and of the landscape that surrounds it. The food is rather indulgent for a yoga retreat, although the menu does offer green juice and homemade muesli as well as sauce-laden Portuguese style steaks and rich chocolate brownies.
'We have had so much love and caring from the moment we were picked up from the airport to the moment we were dropped off', declares my oldest friend. Surfing can also be arranged - the local beach is practically part of the hotel grounds - as well as horseriding from Tiffanys with two English sisters who have an indepth knowledge of the local landscape and flora.
I lazily spend my day padding barefoot between the beach and outdoor heated pool, where one of my best friends offers me some real insights into letting go and loving kindness. In the spa, with its unique Voya products, smiling staff take me to the sauna with a spectacular garden view before my 'relaxing massage'. Spa treatments pay homage to the history of the region and some of the key characters from the Age of Discovery. My therapist provides a deep and intuitive treatment, supplemented by a personalised chakra massage.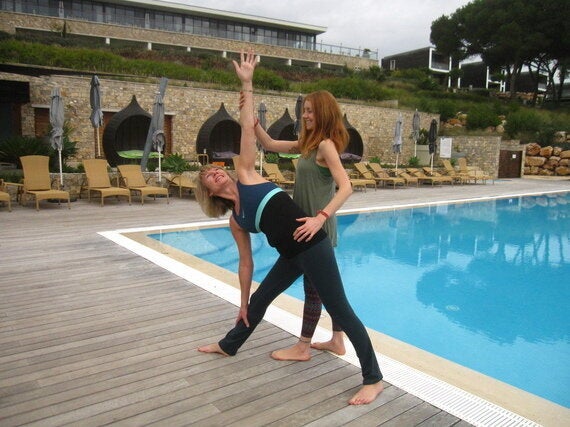 A group of North American archaeologists being hosted at the resort are excited to have discovered a number of historically significant shipwrecks, Daniela tells me. For Daniela this point in Europe is the right destination for other wordly experiences. She tells me: 'This place was the end of the old world before discoveries were made into the new world.'