I hear this, several times a week, from well-meaning friends and family.
I can see why they say it: I run my own business, and regularly put in 50-70 hours a week.
In fact, I couldn't think of anything I need less.
Yes I put in long hours, and lots of weekends, but I work from a 'she shed' (yes it's a'thing', apparently) at the bottom of my garden, take my daughter to school most days and can take time off whenever it suits me.
Yet people are constantly telling me I shouldn't work so hard, must take more breaks and more holidays... yada yada yada. But the thing is, I absolutely love what I do. So much so, that while I love travelling with work, and enjoy the odd weekend break, I actually feel a bit resentful about having to take a holiday because it takes me away from my work.
In fact, I'm not even sure I see the point of holidays. After all, if you need a couple of weeks away to 'switch off', what does that say about your quality of life?
As the owner of a PR training business, I have the freedom to be creative. So if I wake up the middle of night with an idea for a new course or event, I don't have to ask anyone's permission - I just make it happen.
And having a business I can, effectively, run from my laptop means I get to work with people all over the world. If I stay up late (or get up super early) for a Skype call with someone in Hong Kong or New Zealand, that's ok. I can catch up on my sleep whenever it suits me.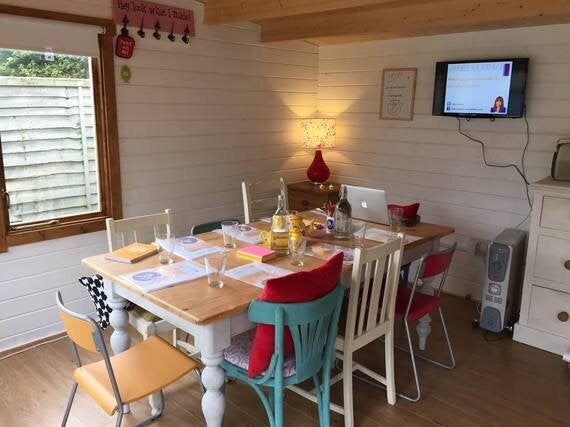 My 'she shed' at the bottom of my garden
I'm part of a growing community of women who are redefining the way we work. For women like us, success isn't about climbing the corporate ladder or punching through the glass ceiling (although that's absolutely fine), it's about designing a life where you get to make up the rules. This means working where, when and how you want - without feeling like you have to apologise about being 'different.'
I'm inspired by women like Marie Forleo, creator of the online business course B-school, Melanie Duncan who teaches people how to create their own 'freedom' businesses and "suitcase entrepreneur" Natalie Sisson who runs a business from her laptop, while travelling the world.
While they run very different businesses, they're committed to changing the way we live and work. With the help of technology, they've built talented teams of people from all over the world, many of whom work remotely, on a freelance or contract basis. This has helped them build incredible businesses that are making a difference in the world. And they're inspiring others to do the same.
People often say I'm a workaholic. But I'm not addicted to work - I'm addicted to feeling creative and inspired - which is how my work makes me feel. And what's so terrible about that?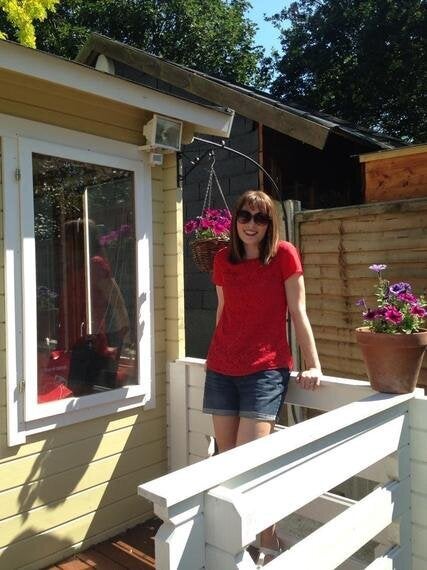 I may work long hours, but when you doing something you love, every day feels like a holiday
The author and entrepreneur Seth Godin talks about creating a life you don't need to escape from and I couldn't agree more. Even when things are busy and stressful, I feel grateful, every single day, for having a business I can run from my kitchen table, favourite cafe or wherever I happen to be in the world.
I believe that when you find work you love (and get to do it in way that really works for you), every part of your life improves. And when I'm feeling inspired by my work, I'm a much better wife, mother, daughter and friend - and life is better all round.
Who needs a holiday from that?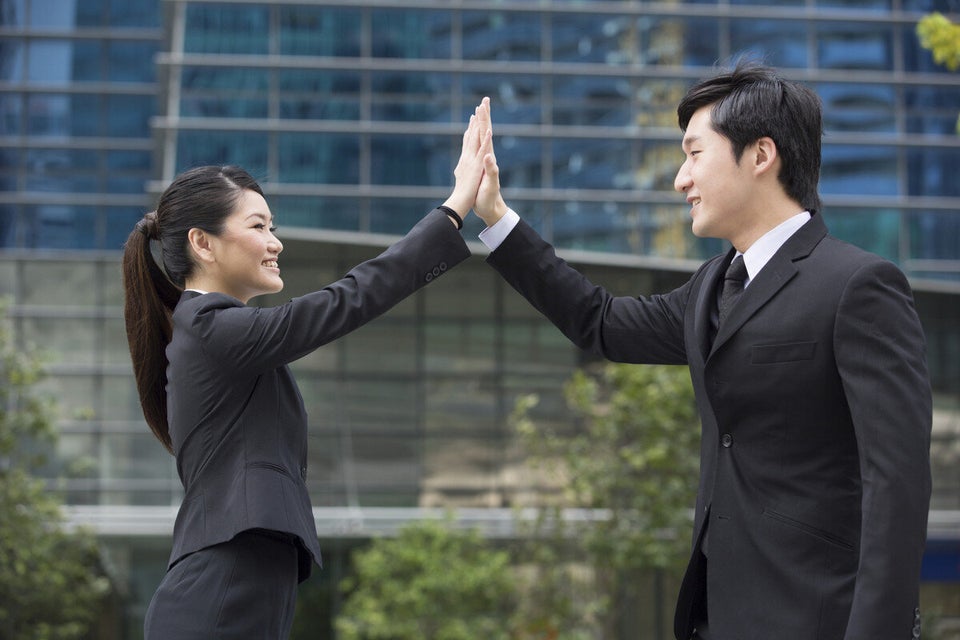 Weirdest Job Interview Questions