Ever dreamed of travelling to paradise but thought you could never afford it? Think again, because solo travel in the Maldives on a budget is totally possible and is getting easier every day.
Here's my guide to everything you need to know to help you travel around this stunningly beautiful country without breaking the bank!
Finding cheap flights to the Maldives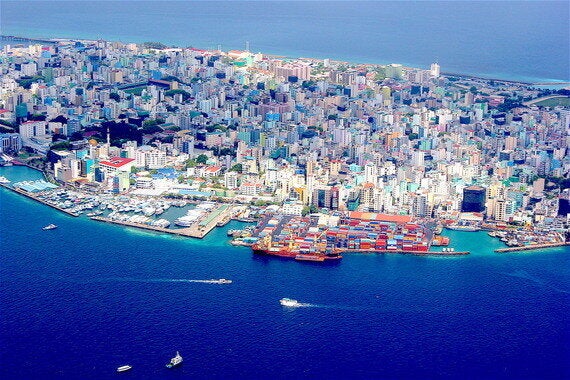 If you are already travelling in Asia you can get flights to Male for as little as 60 pounds one way. If you are coming from the UK, you can find flights for about 450 pounds return, maybe a little less if you're lucky. Be sure to play with your dates, times, and departure points to get the best deal. The cheapest cities to fly from are Kuala Lumpur in Malaysia and Colombo, Sri Lanka.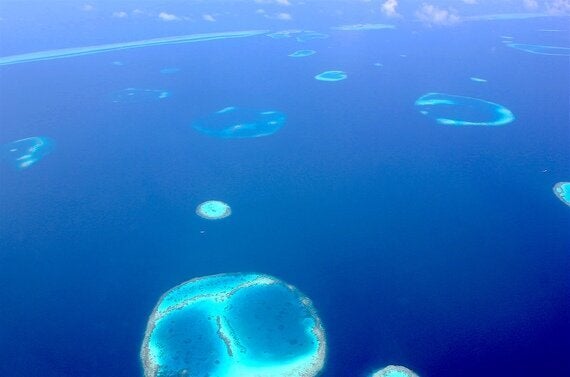 Everyone arriving in the Maldives will fly into Male International airport. When booking your flight I highly recommend paying a little extra and arriving in the morning or afternoon instead of late at night. Arriving in day light means you will have one of the most spectacular airport landings in the world, flying over many of the country's tropical island paradises. The second reason for booking an earlier flight is that no ferries leave Male after a 3pm in the afternoon, which means you will be stuck in one of the world's most boring capital cities for 24 hours and have waited an entire day of your trip.
Getting around the Maldives on a budget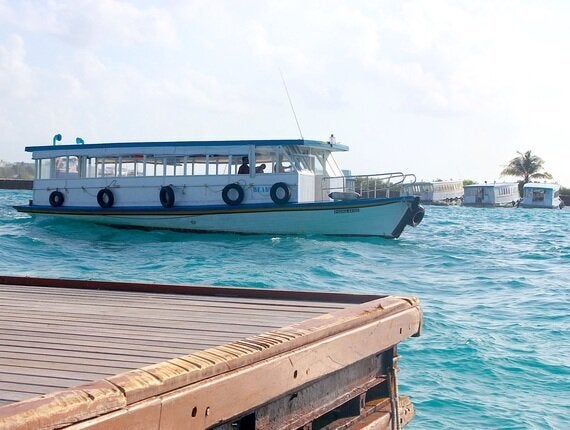 Essentially you have two main options for travelling around the Maldives is you're on a tight budget. Your first option is to stick to the local ferries for the duration of your stay, which will mean careful planning and more days than you previously thought you needed. There are no ferries on Fridays and most leave either early in the morning or at 3pm at the latest.
Your second option is to mix it up and use both the local ferries and the shared speed boats. I opted to pay 25 dollars and took a shared speed boat to Maafushi Island rather than waiting 6 extra hours for the ferry to leave. I arrived in less than 45 minutes and had the whole day to explore the island, relax on the beach and soak up the island vibe.
Budget accommodation in the Maldives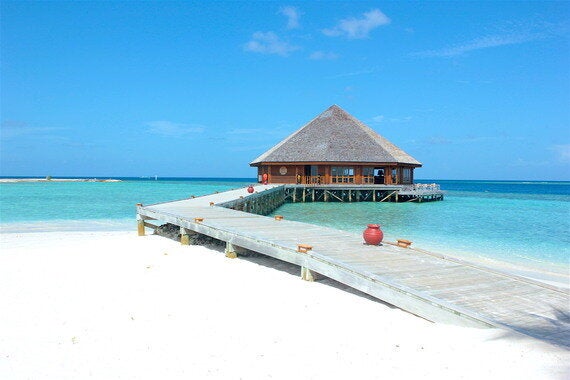 The Maldives is one of the most unique countries in the world in that there is a very clear divide between the two accommodation options available to tourists. You can either stay in a luxury 4 or 5 star resort on a private island or stay at a very basic guesthouse/hotel on one of the local islands. There are no mid-range hotels and there are zero hostels in the country.
I decided to check out Couchsurfing and could not believe it when the first person I emailed replied within minutes accepting my request to surf his couch for 2 nights. My host Ibrahim was amazing and I was delighted to learn he was hosting many other fellow couchsurfers in the apartment which gave me the chance to make friends from all over the world and exchange travel ideas.
For the remainder of my trip, I found the best accommodation options were to be found on Airbnb. Unlike other countries, many hotels and guest houses in the Maldives sign up to Airbnb rather than individuals with a spare room and the prices are often cheaper than other online booking sites. I found a small guesthouse on Maafushi Island called Maafushi Village for £25 a night and also a budget hotel on Male for my last night.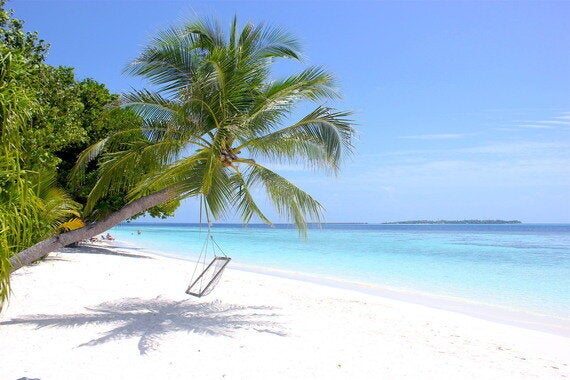 Maafushi is great choice is you don't have a lot of time and your budget is pretty limited. It is a very small island that you can walk around in about 30 minutes. The locals are so friendly but not at all pushy. Bikini beach (you cannot wear your swimsuit at public beaches in the Maldives as it is a Muslim country) is very pretty and there were lots of tourists enjoying various adrenaline-fuelled water sports creating a fun but atmosphere about the place. I signed up for a half day snorkelling trip for just £25 which turned out to be one of the best trips of my life.