You were once a child and may have children now. We all had a childhood. Usually filled with learning, playing, making friends and having fun.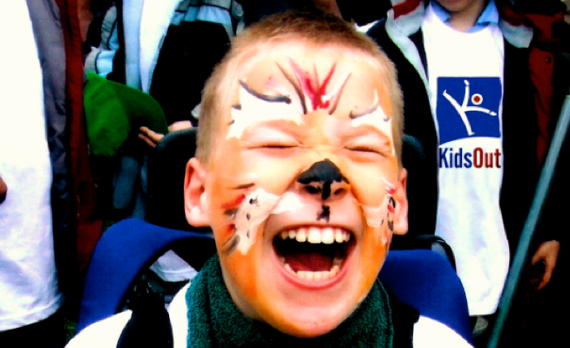 PIC COURTESY KIDSOUT CHARITY.
Not everyone is as fortunate. Do you know that thousands of mothers and children seek refuge from domestic violence annually? Do you know that there are kids out there that have never been given a gift, never been taken for a day out, never enjoyed a life free from stress.
*One in 12 children spends more than 15 hours a week looking after a parent or sibling.
*The number of young people aged 15-16 with depression nearly doubled between the 1980's and the 2000s.
*The NSPCC say that over 48,000 children were identified as needing protection from child abuse in the UK last year.
*The UK has one of the highest alcohol abuse rates by people aged 11-15.
*According to the department of health, at least 750,000 children a year witness domestic violence and thousands of mothers and their children seek refuge from domestic violence each year, fleeing in the dark of night to a shelter that provides a roof and hiding place. They are separated from all their belongings including toys, clothes and friends. They will be relocated to new schools, sometimes with new surnames.
This is where the KidsOut Charity steps in. They have a very simple mission. They're called 'the fun and happiness charity', and their mission is to sprinkle a little magic - the sort that the rest of us take for granted- into these children's lives. As soon as a child has been displaced for whatever reason, KidsOut are informed. They have a toy box service, which delivers a brand new box of toys to the children, which in turn helps bring stability and fun into their lives when they need it most.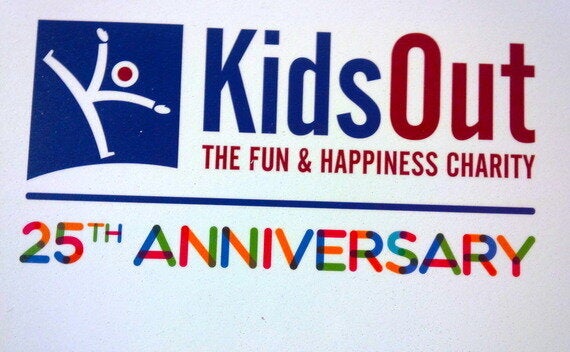 This week 500 donors and guests gathered at the Lancaster hotel in London to celebrate their landmark achievement with £175,000 raised in bids on the night for the charity. Children from the legendary Barbara Speakes stage school. (Which gave us the likes of Naomi Campbell and Phil Collins), treated us to live music singing their lil hearts out on the red carpet as we arrived and onstage during the evening.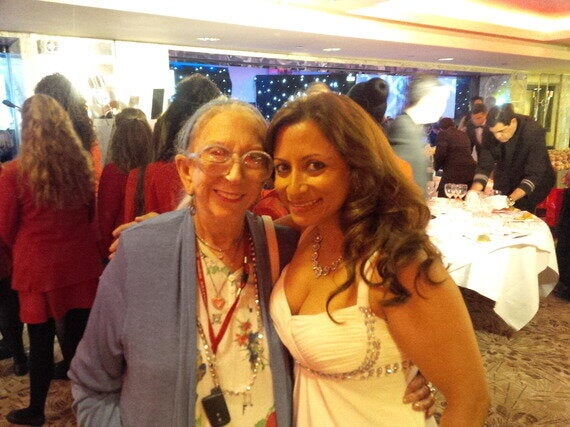 Jasmine With Barbara Speake.
As you can imagine, a couple of parents that had benefitted from the charity spoke to us about their experiences and had the audience choked up with emotion.
One mum said ''my son didn't have many toys as everything was left behind. When he opened the box he was so excited, it brought tears to my eyes. I can't thank you enough''.
KidsOut also provide experiences like a basic day out somewhere fun, to create a moment of normality in an otherwise dysfunctional life. They take huge groups of children to places like Drayton manor, aquariums, theme parks, theatres, bowling, cinema, zoo and winter wonderland.
Another mum told us '' it was nice being able to bond and feel completely relaxed and reminded me we are on our way to creating new, happy memories together without feeling permanently on edge or having to worry about anything other than just having fun together''.
Another mother of three, who had escaped two violent marriages said ''I cannot thank KidsOut enough for supporting my children. My son went go karting for the first time ever and came second inn a racing competition. He was so proud of himself he couldn't stop talking about it and he felt that he had achieved something really special. We also attended a Halloween party and we had never done something like this as a family before. I was also never allowed to celebrate Christmas so thank you, you will never know the difference you make I helping to turn our lives around. You just cant put a value on it. Thank you for caring''.
This year is the 25th anniversary of the national KidsOut day out which has seen over 580000 children taken out since 1990! Can you imagine making that much difference to 580,000 children!
Charities have had a bad wrap lately, with all types of TV and print press exposes about the 6 figure salaries their CEO's make, and the fact that most of the money donated goes to staff wages.
KidsOut's Chief ambassador Julian Margolin told me that KidsOut spend 10pence in each pound on staff and admin, whilst the rest goes to the kids. They can do this he tells me, because volunteers at big brand companies mostly do all their work from places like M&S, Mothercare, KPMG and more. Corporate social responsibility is a huge deal for most big brands nowadays and improves employee engagement.
So we return to the question...are you taking your fun, safety and security for granted?
Live today with the knowledge that many can't.
Related