I've worked in the entertainment industry for two decades. That's a long time sitting in the corner, awaiting interviews and snooping in on celeb skin and hair secrets, watching as glam squads pretty up their targets, and a long time as a nosy journalist to sniff out the truths and myths behind much of the BS PR and fashion peeps put out there.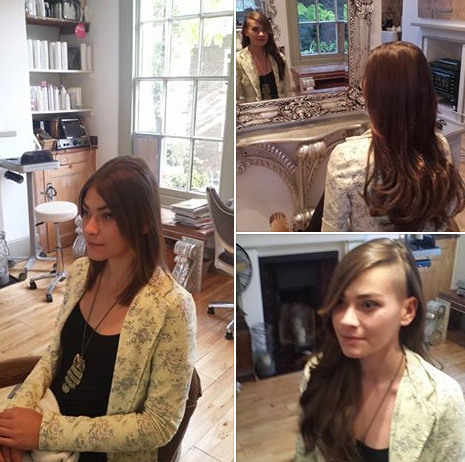 ALL PICS COURTESY JULIEN GUYONNET.
Having worked with practically every female celeb in pop culture since the nineties, I can tell you that over 90% of them have hair extensions. When I first began in this industry, hair extensions were the reserve of only showbiz pop-sters actors and film stars like J Lo, Beyonce and countless others who trot up onto a different red carpet daily, rocking yet another new and different hairstyle - changing colour, style and even the length of their hair.
Rita Ora is the current queen of this, but in 2015, its not just for the ''slebs'' but also de rigeur for Joe and Joanne public, and discussed as openly as your annual holiday!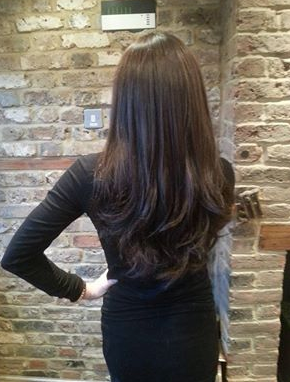 Former Coronation Street Actress Helen Flanagan recently announced that she had chopped off all her hair extensions as her baby kept puking in them. Helen admitted she did have some clip in hairpieces though. 'Just for emergencies you, and for looking 'glam'...and remember that time in 2004 when Victoria Beckham outraged us all after boasting about wearing extensions from Russian prisoners so that she had a Russian Cell Block H on her head?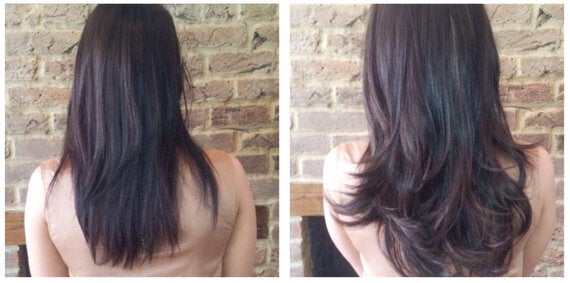 Most hairdressers now offer a hair extension service, and Notting Hill based Celeb hairdresser Julien Guyonnet, tells me that nowadays its so common that over 85% of London's females have hair extensions, and see them as basic grooming alongside nails, bodily hair and tanning salons. That's so high maintenance!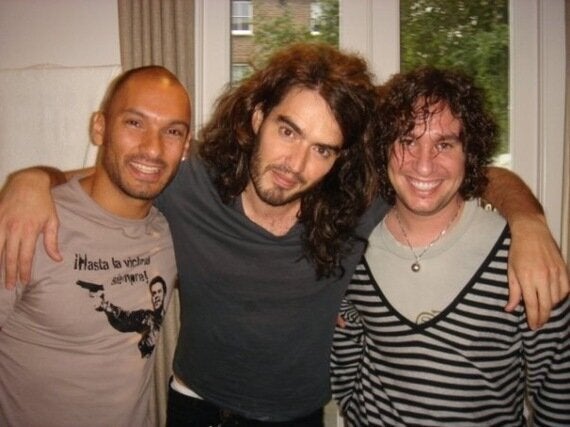 JULIEN AND NACHO (THREE V) WITH RUSSELL BRAND.
Julien (who has preened the tresses of Cheryl Fernandez-Versini, Peaches Geldof. Jade goody. Danielle Lineker, Lucy Rusedski, Tara Palmer-Tomkinson. The Liberty X ladies, Vanessa Feltz and even Russell Brand has had Juliens magic hands tend to his mane of testosterone filled hair - yes! Russell has hair extensions too!), is in demand at his Three V salon and always zealous about his thoughts on the art and ethics of the humble hair extension.
Reasons not to have extensions are numerous. They include damage, same look, maintenance, cost, obvious and they may drop out.
However, if you have weighed it all up and still keen to go ahead, then these are...
The Law Of Hair Extensions, acording to celeb hair dresser Julien Guyonnet.
1-The only thing that matters is the ethical issue.
''DO NOT BUY HUMAN HAIR- IT'S NEVER ETHICAL, women who sell their hair do so because they are desperately poor - do you really want to benefit from their desperation?'' (Yes, he yells this!). Using human hair may sometimes look more natural, but not always and it may have a dark side. "You don't buy knickers in a second hand shop or dead people's nails. It's the same thing!" Think of the karma!' There's a seedy under-belly that people don't know about. Some poor woman in India or Russia has been paid about 20 pence to have her hair chopped off! Foreign prisons and church's are said to be the worst for taking advantage of their subjects and the human hair trade has even impacted the human slave trade. Furthermore, some questionable funeral directors have even been known to shear corpses that are about to be cremated for their hair! God bless the human hair trade.
2-Often its not human hair it's an animal. You're wearing Shrek's donkey to bed.
Many real hair sales people market their hair as 100% natural hair. And this is true. It's all real. But this does not mean human hair. Often you will also have a number of contributors from Noah's Arc. Julien says its mostly Yak, horse and donkeys. Ee - aw!
3-Human hair is riddled with a history of chemicals.
After human hair is sheared off and washed in an abundance of chemicals, it has to be bleached and coloured to match colour charts and been processed to within an inch of its now dead life, before it gets vacuum wrapped and off to the salon. This can lead to a multitude of allergic and skin and scalp reactions. Monofibre hair is less harsh and the hair lighter.
4-Bling isn't always more beautiful. It doesn't cost more to look better.
It's a myth that you'll also spend a lot of money to maintain your extensions if you want good quality ones that last. Many ''hair people'' will repeat over again that you ''get what you pay for'' suggesting it has to cost loads to look and feel real. This isn't always true. Julien says Monofibre hair was the first hair extension invented by his former training ground salon Antenna, and comes in real and zany hair colours. A full head of monofibre hair can take as little as 2-3 hours to do and cost around £500, whilst a full hair of human hair will cost £1000 upwards and take most of a day to put in.
5-Human hair is heavier and will weigh you down...and out! Hair yoday, gone tomorrow.
Julien insists that his main concern once his clients are sitting in his chair, his main concern is how to keep the clients hair safe and undamaged. ''Monofibre hair is man-made and looks and feels exactly like real hair, and is three times lighter than human hair which is so heavy it can lead to traction hair loss. Unlike human hair, which is mostly glued in, monofibre has no glue or chemical involved. This salon is a glue-free zone! We do a single plait or braid at the root and wrap the monofibre hair into your hair and seal just the monofibre so that your natural hair is never touched or stressed, keeping it totally free from damage with no pressure on your scalp''. After all you don't want to be the next bald Naomi Campbell or Kate Beckingsdale!
6- Size doesn't always matter, extensions aren't all about length.
Extensions aren't only for people who want long, luscious locks; you can also use them to simply add volume instead or cange your shade or colour without affecting your own hair. Many of Juliens clients aren't just famous folk in the public eye, they also include people undergoing cancer treatment and things like alopecia that need a confidence boost temporarily. ''If your existing hair is at little as three inches long, you can get extensions, you can choose between straight, wavy and curly. The goal with extensions is to have the most natural look you can achieve".
So there you have it hair aficionados.
Go forth and multiply that hair, but make sure its ''good'' hair in every sense of the word!
Related