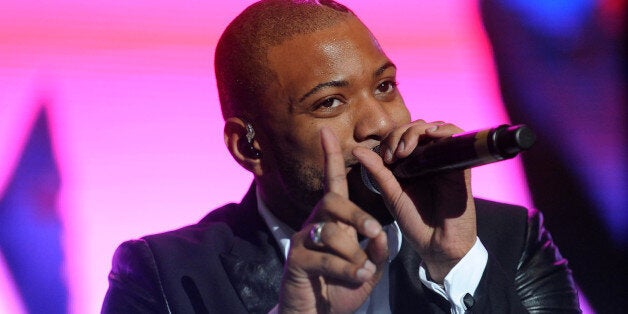 Life on a farm is incredible. At the height of my career with JLS, I'd travelled all over the world recording music videos, touring, songwriting and enjoying many amazing, life-changing experiences. On home soil, much of my time was spent promoting and performing all over the UK and I could be away from home without a day off for up to three months at a time. When the time came to finally flee the family nest at 24 years old, I knew that living in the countryside was the life for me. I loved the open spaces and the peace and quiet. When I did get that much-coveted day off, there was nothing better to do than go outside and soak up the smells and sounds of the outdoors.
Now that my wife Chloe and I have a 2 year old son, we have no doubt that country living is an excellent lifestyle for both him and us to thrive in. Managing our farm day to day isn't easy and, as I don't come from a farming background, there are plenty of challenges from having to handle and rear my pigs, to maintaining our land to accommodating and nurturing over 200 turkeys. The hardest thing is trying to fix machinery when it breaks or repair fences when a 150 kilo pig has been at it! One thing I really appreciate though, is how much the farm has changed my attitude to food and our family lifestyle. Very rarely do we waste any food - all of our leftover vegetable skins and peel go to the pigs and any leftover meat or bones goes to our dog, Nala.
Not only does this way of life reduce our propensity to waste food, it has also given me a greater sense of responsibility and has become an excellent tool for learning. Ace in particular, not only loves getting his hands dirty helping me out but it's so easy to teach him about where eggs come from and how milk is made, just because he sees farm animals daily. Ace is truly an outdoorsman. If I let him, he'd be with the animals all day! He has taught me that many of the material things we treasure in our lives simply just aren't that important. I see his enthusiasm, come rain or come shine and struggle to match it on many occasions. I've seen how his speech and vocabulary has developed at a much quicker rate than many other children his age and counting is made easy when there are lovely fresh eggs to collect each day. Who knows whether he'll grow up to run a farm or whether he'll be working in an office. What I do know is that the foundations being set for him in this environment will be extremely beneficial for his future.
As a presenter for CBeebies' Down on the Farm, I've seen first-hand how growing and nurturing produce affects young lives. Children in inner cities especially benefit, many of them going from being disruptive and inattentive in classrooms to being the brightest of the bunch through time spent in the playground garden. Not only does the farm and the countryside give children the same sense of responsibility that they will need to adopt as adults - whether prepared for it or not - it also boosts their confidence and gives them an opportunity to develop skills which are difficult to highlight in a classroom environment.
I'm delighted to have been appointed as the first ambassador for the Mayor's Fund for London, a social mobility charity that helps children from disadvantaged backgrounds. My first engagement with the charity will be for City Pitch, which is supported by The Captain Planet Foundation. The fact that City Pitch fosters young Londoners' engagement with environmental and community issues and encourages entrepreneurialism is something I'm hugely proud to support. It's such a great way to nurture key skills which will be of practical use to young people in their future careers.
Experience of the countryside is all about opportunity for me. It's a chance to look at life boiled down to its simplest form and better still, see things from a different view. Whether a career in the countryside is for you, or you just want to eat great food, one thing is for sure, understanding our environment is a good thing for everybody.
This summer The Huffington Post UK is spearheading an initiative helping families thrive, with a focus on parent wellbeing, the challenges facing stay-at-home and working parents, friendships and navigating the landscape of modern parenting beyond the 2.4. To kickstart the campaign, Jamie Oliver will be guest editor on 15 July 2016, bringing a focus on feeding healthy families.
We'll be sharing stories and blogs with the hashtag #ThrivingFamilies and we'd like you to do the same. If you'd like to use our blogging platform to share your story, email ukblogteam@huffingtonpost.com to get involved. Jamie's new cookbook Super Food Family Classics, published by Penguin, is on sale at £26.