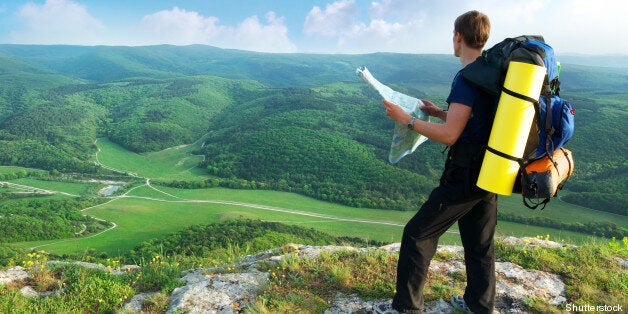 Waking up to yet another grey, British sky, you might be dreaming of dropping everything, packing a suitcase and jetting off somewhere more exotic. It might seem like a pipedream, but with recent reports showing that the UK has some of the worst employment rates for under-30s in Europe, jumping ship is fast becoming a savvy option. In light of worsening summers and economic uncertainty, moving into that tropical beach-front apartment is no longer just a dream to save for retirement. Many people even make a living out of exploring the world; if travel is your passion, why limit it to a two-week holiday per year?
So whether you fancy working as a freelance writer on a Tibetan mountain-top or as an olive-picker for villas in Greece, read on for a list of the best professions to help you swap your dingy flat in rain-soaked Britain for a Tahitian beach hut:
Working for aid organisations like the Red Cross and Unicef has to be one of the most emotionally rewarding experiences anyone can undertake. You get to travel the world, get involved in local communities and make a real difference to people's lives. International aid workers are deployed to areas suffering from crises, whether economic, natural or war-related. Dependant on your area of expertise and previous experience, you might be flown to Zimbabwe to help build irrigation systems, sent to Libya to teach or taken to Somalia to organise relief packages for combat areas.
Are you a bit of a thwarted rock star? If you were in a high-school band that never quite made it, being part of a road crew is the next best thing. Roadies organise the backstage production for touring acts, including lighting, sound and rigging. Bigger bands often tour all over the world, with destinations as diverse as Japan and Brazil often showing up weeks apart from each other. If you can handle the jet lag, exploring new cities and rubbing shoulders with big names like Coldplay or Daft Punk certainly make the job worthwhile.
Okay, so you'll need a relevant degree, but once you're qualified the potential for travel will be huge. Geological explorations is still very much in demand, with areas such as South America, Africa and Indonesia the most commonly traversed. You could be part of some fascinating studies to find out more about our planet whilst exploring some remarkable corners of the world.
As English is the official language of the highest number of countries worldwide, English language courses are widely in demand internationally. Many countries operate ESL (English as a second language) courses for children and even adult professionals wishing to connect with English-speaking countries for trade. If you have a bachelor's degree, you will usually be able to teach these classes in most countries, but the biggest markets for English teachers are in Asia and Eastern Europe.
This is an excellent way to work overseas if you have little money behind you; as nanny or au pair positions often pay travel expenses and provide in-house board. Most vacancies don't require childcare qualifications or extensive prior experience, and there are host families all over the world advertising positions. It can be an amazing way to immerse yourself in the country's culture as you will living with a local family, and many au pairs quickly become fluent in the native language.